Michael Clark Company: Dance review - 'it has its own punk flourish'
Barbican Theatre, London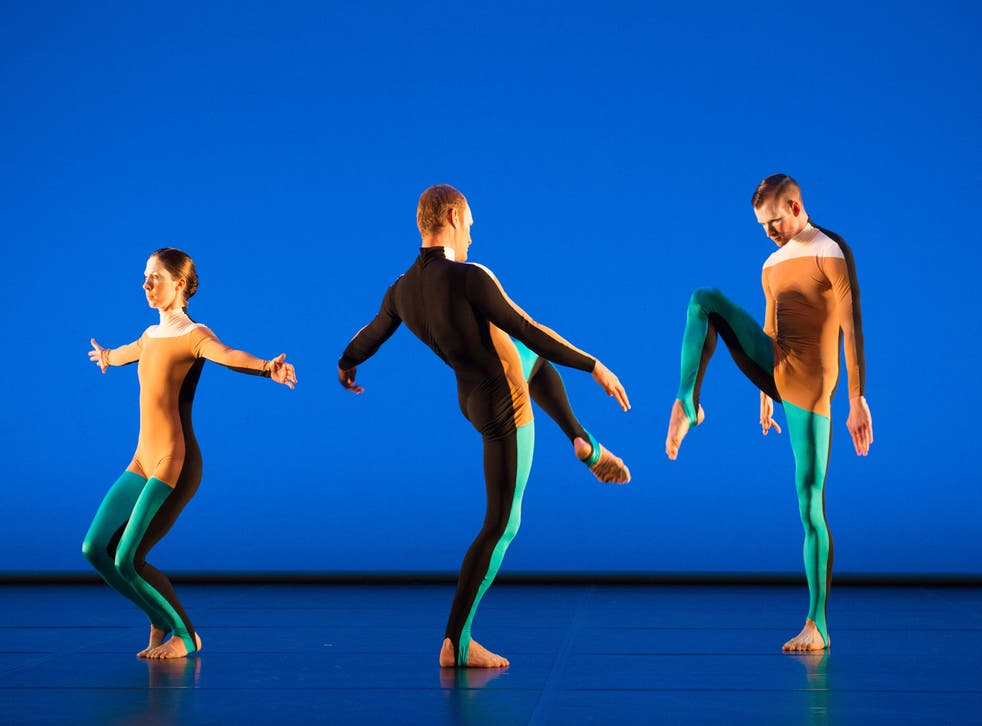 Michael Clark was always a pop rebel with a classical heart, from his ballet training to his 1980s art-fashion triumphs. His latest work, which expands his 2012 double bill, puts both sides into its opening image. Julie Cunningham descends from on high, like a shaven-headed angel with beautiful feet.
The first section has the devotion of a daily class. Dressed in pleated navy skirts, Clark's dancers work on their perfect, stretched lines to songs by Scritti Politti. They're ravishing, but it's an introverted performance. A few theatrical moments shine out, such as Oxana Panchenko working on her foot positions while poised upside-down.
There's more swagger in the new material. To Public Image Ltd's "Albatross", a man lies in a pool of lurid green light, arching his back and spreading arms like powerful wings. The taut lines and arched feet look bolder and stranger.
For the finale, they're back in tequila sunrise-shaded unitards, showing astounding muscle control as words or film of the band Relaxed Muscle fly across the backdrop. Cunningham's gliding bourrée keeps pace with one speeding slogan. Harry Alexander holds a plank while Panchenko, on his back, twists into an impossible shoulder stand. By the end, Clark's focused exercises have developed their own punk flourish.
Until 30 November. Box office 0845 120 7511.
Join our new commenting forum
Join thought-provoking conversations, follow other Independent readers and see their replies