No Quarter, Theatre Upstairs, Royal Court, London
Paul Taylor
Thursday 17 January 2013 13:17 Comments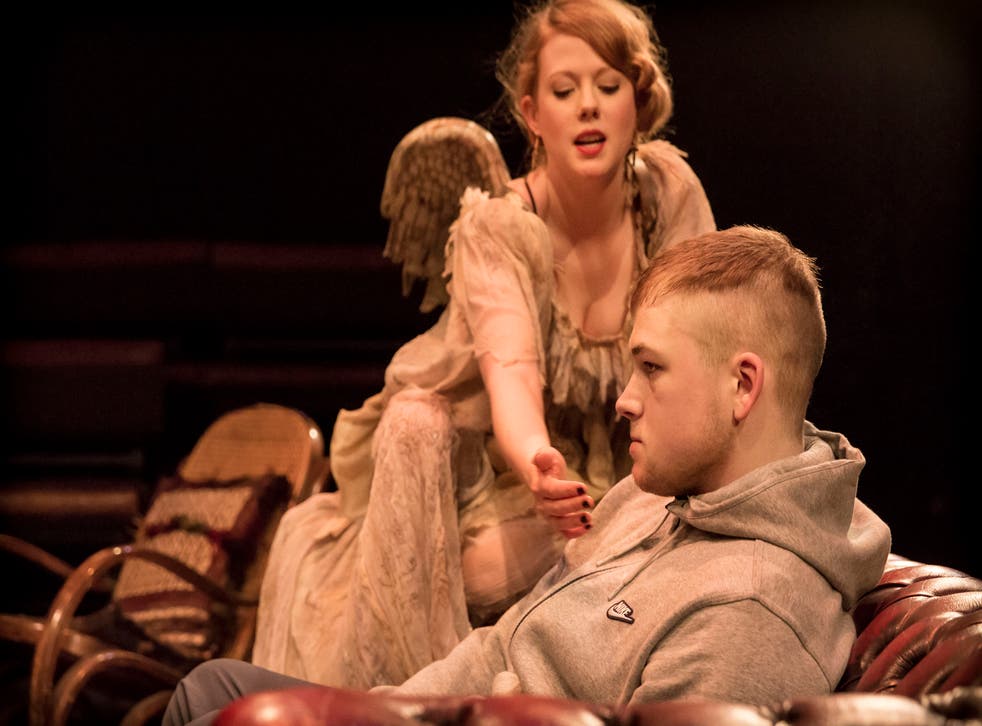 At the grand old age of twenty-six, Polly Stenham is back at the Royal Court with a play that – almost to the point of self-parody at times – works variations on themes she developed in That Face, her precocious debut, and its follow-up Tusk Tusk.
Once again, we are in a blackly comic world where poor little privileged kids pay the emotional price for the instability and indulgence of their parents. Abandoned by her husband, the alcoholic mother in That Face burdened her son with the duties of lover, parent and playmate. The maternal figure went AWOL in Tusk Tusk, leaving her home-alone children to cope with the potentially Lord of the Flies-style consequences.
Premiered in Jeremy Herrin's assured, beautifully paced production, No Quarter feels like an odd amalgamation of those earlier scenarios. The play is set in a remote country house, which reeks of the eccentric "landed gypsy" class in Tom Scutt's gloriously cluttered cabinet-of-curiosities design.
Portrayed with a despairingly decadent, scowling flamboyance by Tom Sturridge, Robin is the younger son whose isolated upbringing here by a possessive home-schooling mother has left him fatally ill-adapted for the modern world. A music school drop-out, he's fled into drink and drugs.
The incestuous closeness of their bond is communicated in the scene where he helps his mother, now sick with dementia, to commit suicide but it turns out that, instead of bequeathing it to him, she has sold the beloved home to property developers. On the night before they are due to the take possession, the defiantly squatting Robin throws the mother of all wild parties.
Herrin has gathered an excellent cast for this anarchic shindig – including Taron Egerton as a drug-dealing ex-squaddie who seems to be nursing a ludicrous crush for our hero and Zoe Boyle and Joshua James as the posh pervy twins who have been sent on a Rosencrantz and Guildenstern mission by Robin's older, responsible MP brother.
But though the piece is filled with good jokes and is artfully structured, I found myself overwhelmingly irritated by Robin, whose pose of romantic rebellion seemed to me, despite Sturridge's fine performance, comprehensively non-seductive or pitiable. True, when the brother moralises at length at the end about his sibling's selfishness, we know something that he doesn't which complicates our estimate.
But this still doesn't muster the requisite ambivalence. Nor does No Quarter break any new ground.
To 9 Feb; 020 7565 5000
Register for free to continue reading
Registration is a free and easy way to support our truly independent journalism
By registering, you will also enjoy limited access to Premium articles, exclusive newsletters, commenting, and virtual events with our leading journalists
Already have an account? sign in
Join our new commenting forum
Join thought-provoking conversations, follow other Independent readers and see their replies