Northern Ballet, Bradford Alhambra, review: A warm tribute to Kenneth MacMillan
Northern Ballet celebrate the master choreographer MacMillan with a triple bill – the first time this company has performed his work
Zo Anderson
Saturday 14 October 2017 19:14 Comments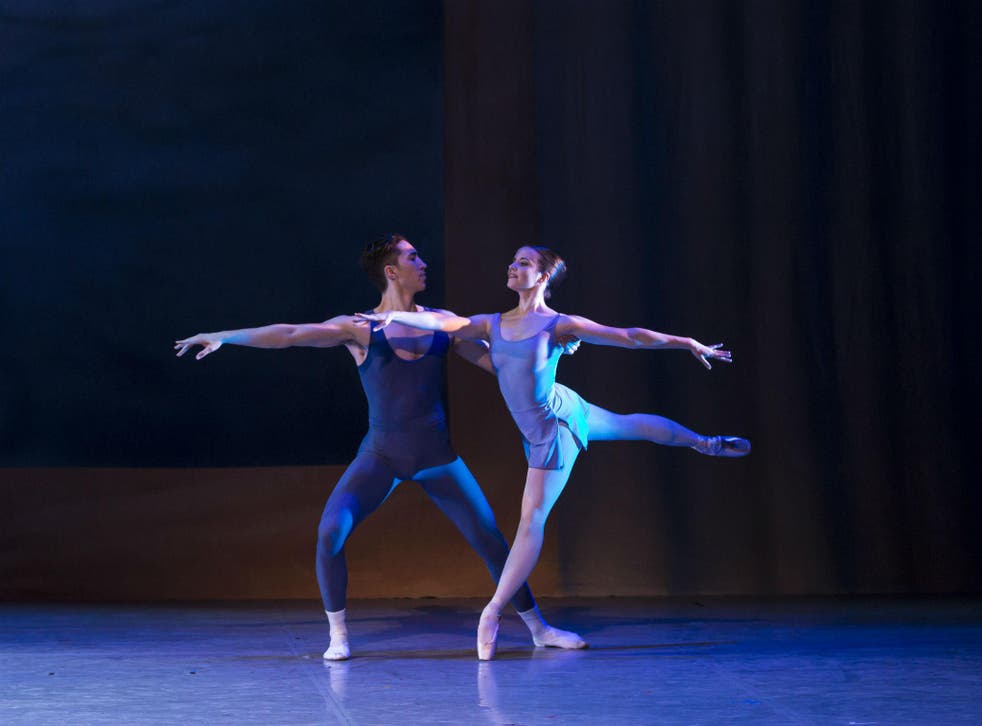 It's 25 years since the death of Kenneth MacMillan, one of the 20th century's major choreographers. This autumn his work is being celebrated by Britain's ballet companies, individually and in a shared festival at London's Royal Opera House. Northern Ballet's triple bill is both a warm tribute and new territory: it's the first time this company has performed his work. In this ambitious programme, some dances are a stretch, while others fit like a glove.
Las Hermanas, the 1963 ballet inspired by Lorca's The House of Bernarda Alba, plays to the Leeds-based company's strengths. Their instinct for communication brings the ballet's hothouse atmosphere to life, getting under the skin of these characters. Victoria Sibson plays the domineering mother of five cowed daughters. The eldest gets engaged, only to find her fiance in an affair with her youngest sister.
Dreda Blow has a pained intensity as the repressed eldest sister, both fearful of sexual experience and at the same time longing for it. Her body seems to fight itself in her duet with Giuliano Contadini's macho fiance. As the youngest sister, Minju Kang moves with a fresh sensuality, open and unguarded. The whole cast enter into the ballet's obsessive world, with its insistent repetitions and sidelong glances.
Concerto, a lively classical setpiece, comes less naturally to a company of dance actors. Danced to Shostakovich, this 1966 ballet was designed as a workout for technique, demanding crisp execution, speed and clear line. This was a careful performance, in every sense. You can see how seriously Northern Ballet's dancers take the challenge, shaping their phrasing to Daniel Parkinson's conducting and showing the ballet's contrasting moods, but they're tested on style and stamina.
They rise to Gloria, the First World War lament that MacMillan created in 1980. Here, the dancing is muscular, evoking both the battlefield and a lost, happy past. Andy Klunder's smoky designs and Poulenc's score ground the ballet. In London, they'll have a live orchestra and chorus, but even with recorded sound this was a performance with conviction.
The dancers move smoothly from the joyful dances to moments of anguish. They're particularly good at the shifts in atmosphere, the moments when memory and sorrow rise up. As the lone soldier, Riku Ito holds himself as if expecting to flinch in pain. Antoinette Brooks-Daw and Javier Torres move boldly through the complex partnering of the duet and trio.
Register for free to continue reading
Registration is a free and easy way to support our truly independent journalism
By registering, you will also enjoy limited access to Premium articles, exclusive newsletters, commenting, and virtual events with our leading journalists
Already have an account? sign in
Join our new commenting forum
Join thought-provoking conversations, follow other Independent readers and see their replies