Oil, Almeida Theatre, London, review: 'The play will, I suspect, divide audiences but I'm not complaining when I say that I can't get it out of my mind'
Anne-Marie Duff time-travels across a century and a half, ending up in the dystopian, post-oil future of 2051 in Ella Hickson's play that connects the dawn of the oil age with the start of female emancipation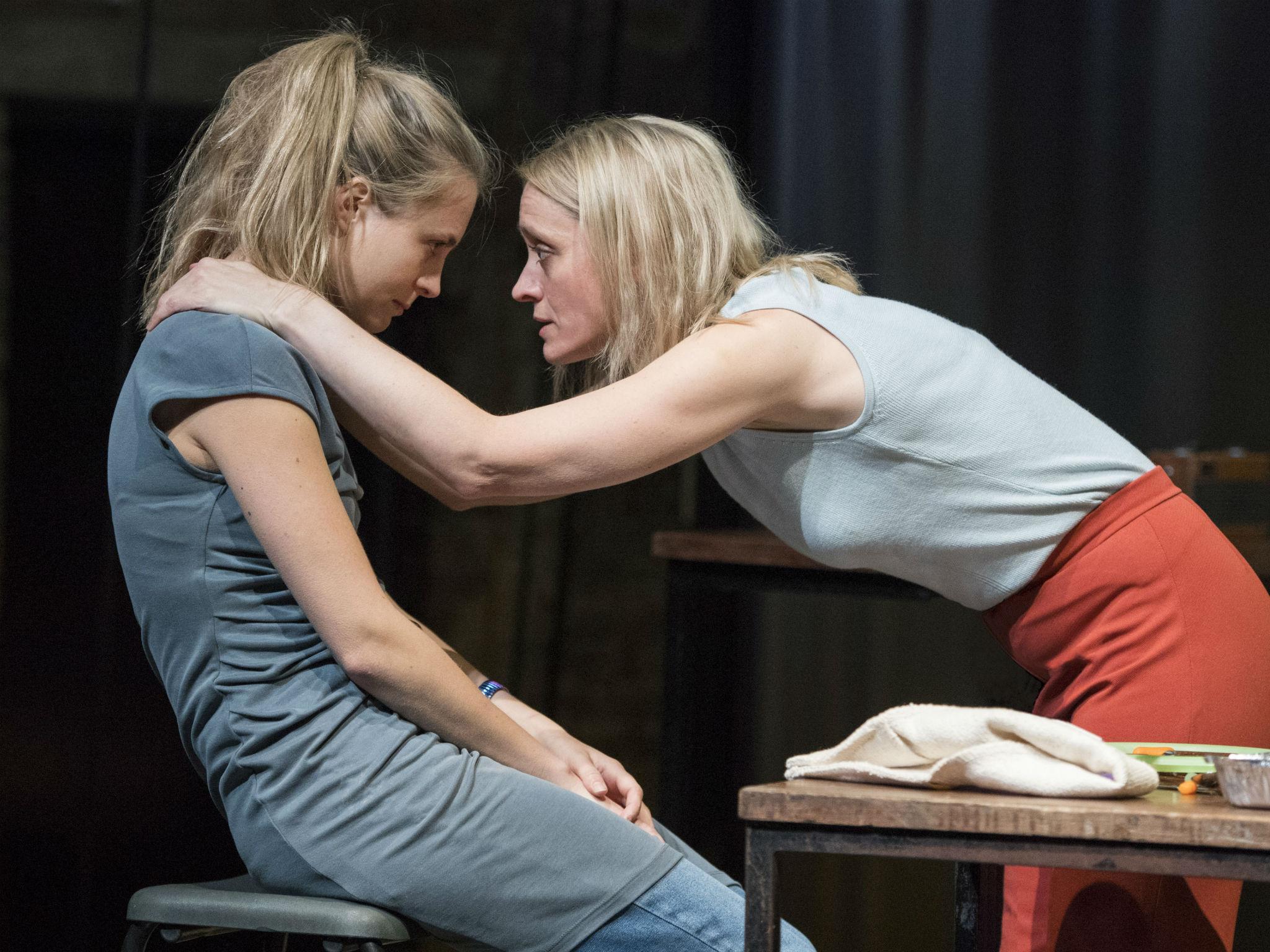 The title of Ella Hickson's hugely imaginative new play might lead you to expect the theatrical equivalent of a Green Party political broadcast or a TED talk on developing sources of renewable energy. But Oil has much more haunting designs upon you. Hickson connects the dawn of the oil age with the advent of female emancipation. Accordingly, her epic about the global implications of our dependency on the black stuff is presented through the prism of the fraught relationship between a single mother and her daughter who time-travel like Virginia Woolf's Orlando across a century and a half, ending up in the dystopian, post-oil future of 2051. Uncomfortable questions are asked about the cost of progress on both fronts in a work which, though uneven, never ceases to impress you with its bold, form-bending playfulness and passion in this Almeida premiere, directed with great tonal dexterity by Carrie Cracknell.
Anne-Marie Duff is magnificent in the demanding role of May, whom we first see in 1889 as the wife of a Cornish farmer. A mysterious American salesman arrives at their isolated, freezing, candle-lit home and his demonstration of the newly invented kerosene lamp lights something within this ambitious, pregnant woman. Soon she is off into the night, resurfacing (in magical-realist mode) at various key junctures in the history of the oil industry. We see her waitressing at a reception in Tehran, 1908, as the colonial Brits scheme to lay hold of Persia's natural resources. By Hampstead 1970, May is herself a senior executive of an international oil company but her relationship with her now 15-year-old daughter Amy (brilliantly stroppy Yolanda Kettle) has seriously deteriorated. The unflinching struggle to retain territorial control over her child's love life and over strategically important sites in her empire are equated, to a deliberate, painfully semi-comic degree, in the scene where the daughter's rather nice boyfriend gets decidedly less diplomatic treatment than the visiting representative from Colonel Gaddafi's assets-nationalising government.
We struggle to give our children what we did not have and, in so doing, we may turn ourselves into the objects of their contempt. If that's true to a degree of everyone, how much more so of a single mother who started out in the dark ages, so to speak, and with nothing? Duff, an actress who can matchlessly shift between embattled toughness and translucent sensitivity, shows you the heavy price that May has paid for clawing her way up. The hard-bitten, career-driven individualist has, we see in a dream sequence, a secret, sensual ache to be back in the arms of her original, unenlightened spouse. As their names (anagrams of each other) indicates, there's a sense in which Kettle's resentful Amy is a warped mirror image, in her rather righteous idealism, of the woman that her mother might have become. Hence the oppressive love-hate closeness.
"I will not leave my child with less than I was given," declares May. The irony is that, in terms of natural resources, we're all guilty of just that, compounded in the protagonist's case by her role in the oil industry. Vicky Mortimer's design, with its superb use of archive footage of oil refineries and peace negotiations, and Lucy Carter's eloquent fifty-shades-of-grey lighting (producing an echo of Joseph Wright's painting An Experiment with an Air Pump in the kerosene lamp scene) are an enormous contribution to the success of the evening. We end full circle back in Cornwall – in the imagined deprivation of 2051. Aged by donning fat suits and bickering away in their crabbed co-dependency (superbly caught), mother and daughter suggest a weird collaboration between French and Saunders and Beckett, until another visitor (Chinese this time and wearing translation-spectacles) arrives with the latest miracle of renewable energy. I won't reveal too much, except to say that the conclusion is droll, poetic, thought-provoking and terribly sad. The play will, I suspect, divide audiences but I'm not complaining when I say that I can't get it out of my mind.
Join our commenting forum
Join thought-provoking conversations, follow other Independent readers and see their replies