Onegin, Royal Opera House review: Ballet returns with a fascinating mix of established names and rising artists
Reece Clarke's Onegin is powerfully danced, with a distinctive sense of character
Sunday 19 January 2020 15:52 GMT
Comments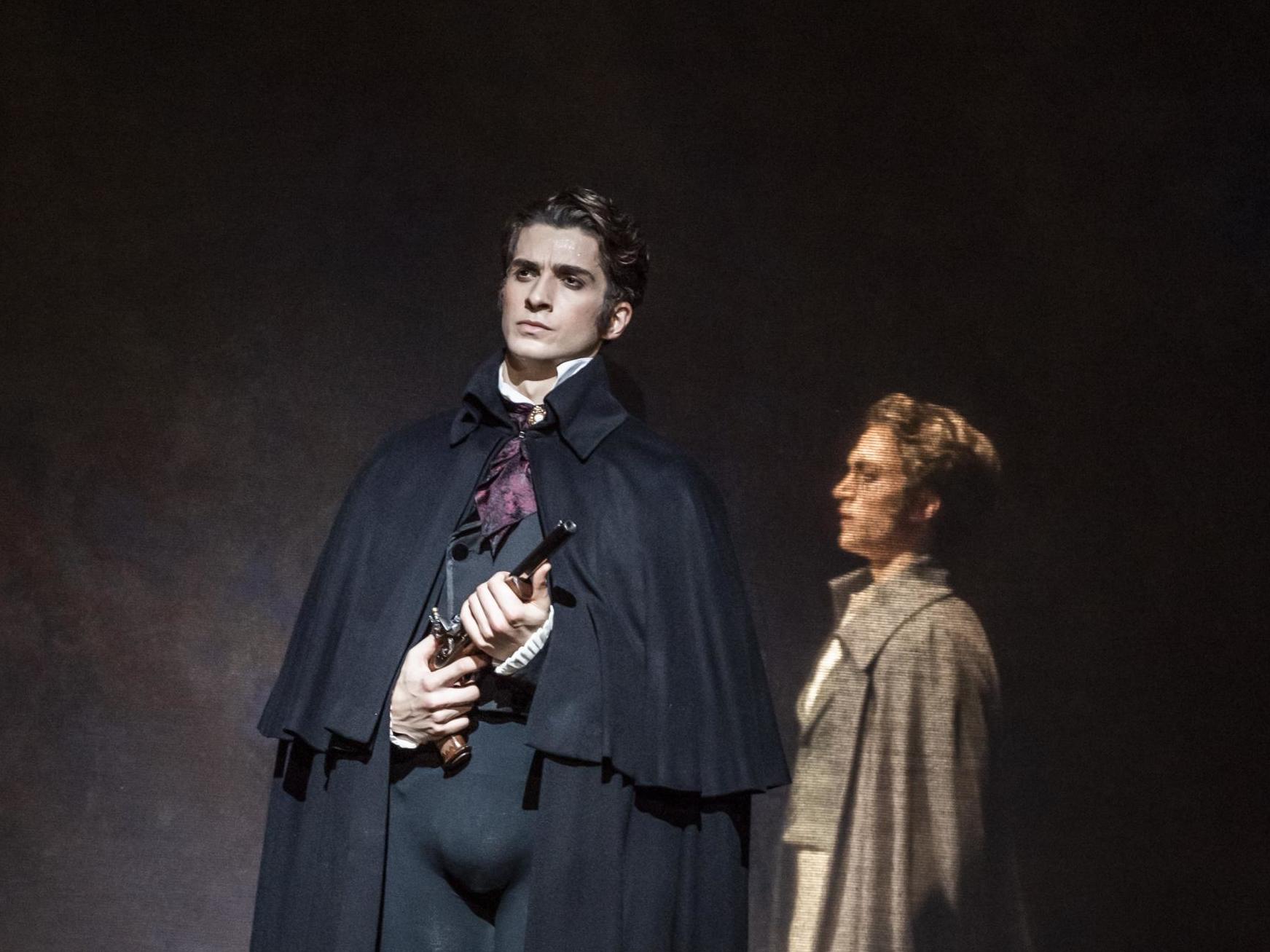 The appeal of John Cranko's Onegin is its leading characters, star parts with stormy emotions for dancers to get their teeth into. It returns to the Royal Ballet with a fascinating mix of established names and rising artists, from Natalia Osipova's impassioned Tatiana to young Reece Clarke, making a terrific debut in the title role.
Created in 1965, Onegin takes its story from Pushkin's poem, via Tchaikovsky's opera. The bored aristocrat Onegin visits his friend Lensky in the country, where the bookish, romantic Tatiana falls in love with him. Rejecting her harshly, he flirts with Lensky's fiancee Olga, leading to a duel and Lensky's death. It's not until he meets Tatiana in St Petersburg, grown into an elegant married woman, that Onegin falls in love with her, much too late.
Cranko uses Tchaikovsky, but not his opera. Kurt-Heinz Stolze's score is a neat patchwork of other music, but lacks the emotional depth of the composer's own storytelling. Jürgen Rose's designs have a light, slightly fuzzy naturalism, with lots of beige lace. Supporting characters are thinly drawn, and though Cranko keeps the corps de ballet busy, we're here for the stars.
Clarke's Onegin is powerfully danced, with a distinctive sense of character. A tall dancer, he has a gift for using his height on stage. Condescending to the provincial gentry, he looks about 8ft tall, but in St Petersburg, he no longer looms. He abases himself before Tatiana, literally and emotionally.
40 of the greatest plays ever written
Show all 40
This is an Onegin who is always capable of change and growth, even if he doesn't know it. Rejecting Tatiana, he tries to be polite, then goes straight to cruelty when that doesn't work. For all his air of sophistication, he's a young man out of his depth.
Osipova's Tatiana is touchingly puppyish: a shy girl who struggles to express her feelings, then throws them all out with abandon. In the "mirror" duet, Cranko's best invention, Tatiana conjures up a dream-Onegin to dance with. There's a lovely moment when he flings his arms wide for her, then lifts her so she can do the same. Clarke and Osipova make it clear that this is the same impulse, both expressing the same fantasy. In their final duet, he's all yearning, while she plants her weight with fierce obstinacy. Much as she loves him, she will not be moved.
Matthew Ball dances Lensky with taut elegance and a touch of Byronic anger. Francesca Hayward's Olga is naive rather than skittish: flirting with Onegin, she's swept up by a love of dancing, caught in the moment. Gary Avis is tender and thoughtful as Tatiana's husband, Prince Gremin.
Join our commenting forum
Join thought-provoking conversations, follow other Independent readers and see their replies