Orpheus, Sam Wanamaker Playhouse, theatre review: I cried and laughed in equal measure
Powered by Christian Curnyn and his brilliant Early Opera Company band, this is an absolutely entrancing show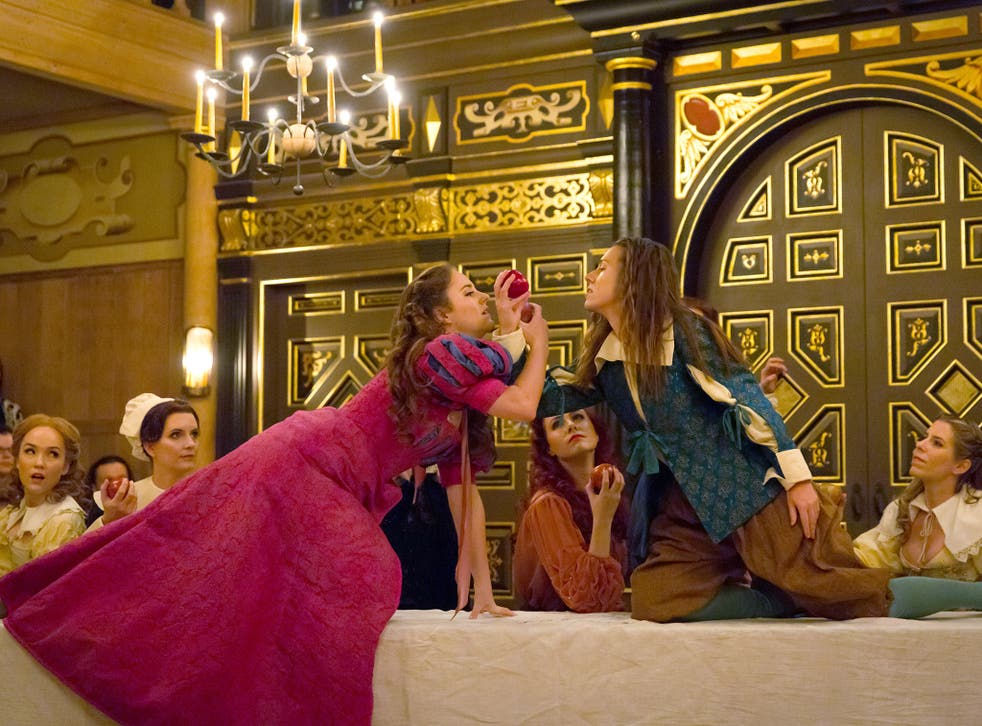 We wept with Gluck's Orphee at the Royal Opera House, but with Luigi Rossi's Orpheus – performed by ROH singers in the timbered, candle-lit intimacy of the Wanamaker – we cried and laughed in equal measure. Directed by Keith Warner, and powered by Christian Curnyn and his brilliant Early Opera Company band, this is an absolutely entrancing show. Premiered in 1647, this inventive take on the Orpheus myth by Luigi Rossi and his librettist Francesco Buti is a far cry that of Monteverdi, though the ritornelli are notably Monteverdian; the choral laments might have been written by Purcell.
Mary Bevan, with a throat infection, had to lip-sync the title role on opening night, but Siobhan Stagg sang it so convincingly from the gallery that the action spun seamlessly along. Using trap-doors and skylights, Karl Alfred Schreiner's choreography makes enormous demands on the young cast who combine accomplished Italianate singing with dizzy athletic feats; Christopher Cowell's nudge-nudge English translation may elicit the occasional groan, but it supports Warner's balance between high tragedy, crazy surrealism, and broad panto.
No weak links here, and some outstanding performances: by Caitlin Hulcup as a deranged Aristeus (stylishly evoking a castrato sound), by Sky Ingram's seductive Venus, Keri Fuge's tomboy Cupid, and by Mark Milhofer's triple-role tour de force; the Three Graces – Lauren Fagan, Jennifer Davis, and Emily Edmonds – were never more comically graceful.
Register for free to continue reading
Registration is a free and easy way to support our truly independent journalism
By registering, you will also enjoy limited access to Premium articles, exclusive newsletters, commenting, and virtual events with our leading journalists
Already have an account? sign in
Register for free to continue reading
Registration is a free and easy way to support our truly independent journalism
By registering, you will also enjoy limited access to Premium articles, exclusive newsletters, commenting, and virtual events with our leading journalists
Already have an account? sign in
Join our new commenting forum
Join thought-provoking conversations, follow other Independent readers and see their replies