A Streetcar Named Desire: Paul Mescal's cruel Stanley leaves Normal People's gold chain in tatters
The 'Aftersun' actor gives an entrancing performance in Rebecca Frecknall's intense Tennessee Williams revival at the Almeida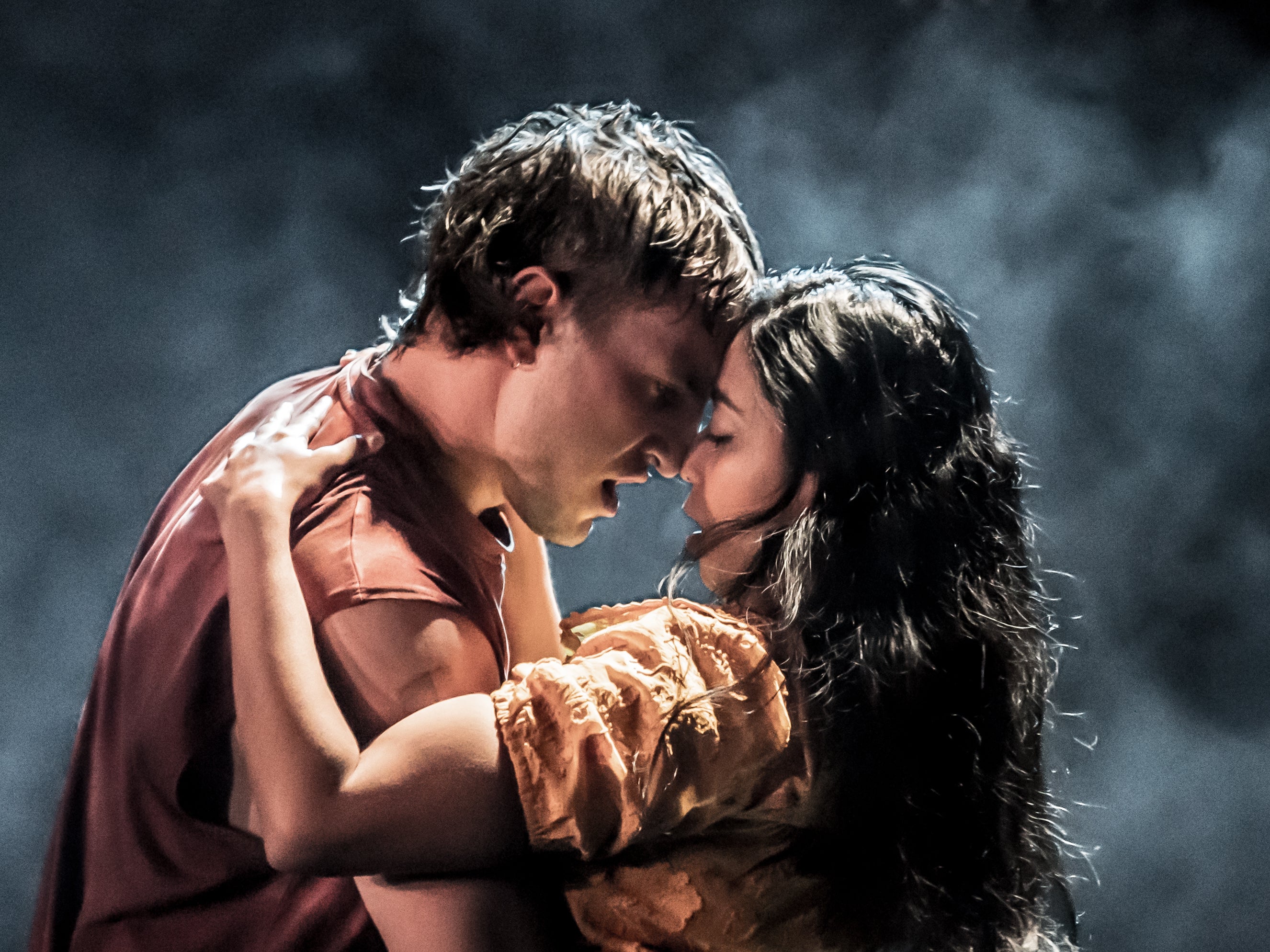 "I don't want realism. I want magic!" declares Blanche DuBois. And I don't want Normal People – I want Streetcar. Paul Mescal, who became a global obsession in the TV adaptation of Sally Rooney's novel, is truly transformed in Rebecca Frecknall's intense production of Tennessee Williams's play. His Stanley Kowalski radiates with rage, wearing his psychopathy on his sleeve, with a menacing sexuality that could stop traffic – or make you run and hide. Connell's silver chain lies in tatters. It's entrancing to watch.
Frecknall places the action in the round, where actors watch from the sidelines or pace impatiently. Above the Almeida stage sits a drum kit; every so often, there's a thunder crash that's just a bit too loud. It's a fitting touch for a Streetcar that wants to wake up its disconcerted characters, in which Blanche, Stella and Stanley seem helplessly trapped in a cycle of sex and violence. Here, snogging turns to sniping, groping turns to glowering. Stella gets punched by Stanley. Later she's pinned down by his body in a moment of oppressive eroticism. She's always at the mercy of his bodily urges.
It makes for a bracing start to the theatrical calendar, with the show's press night delayed from December – Lydia Wilson had been due to play Blanche, but an injury forced her to withdraw. I was thrilled by her casting – her performance as the Duchess of Malfi in Frecknall's 2019 production felt as natural as breathing. But Patsy Ferran, who won an Olivier for her role in Frecknall's revelatory Summer and Smoke – another Williams revival – has taken up the Blanche mantle at the eleventh hour and it doesn't show at all.
Her reading of the character is deeply intelligent and throws off all the usual breathy clichés. This is a woman who is worldly wise and rational. In one of the best scenes, in which Blanche pleads with Stella to realise how dangerous Stanley is, we also see an impassioned plea for a more enlightened world in general. Her loss of control is all the more pronounced when Stanley successfully sabotages her life. As Stella, Anjana Vasan – who also starred in Summer and Smoke – is smart too, living for the electricity between her and Stanley but increasingly wary of when the fuse might blow.
For a play that we usually think of as full of heightened emotion, Frecknall's version feels deftly controlled and all the more effective for it. It takes a while to build in the first half but, once it does, it's masterful. Small, innocuous actions from Blanche – such as turning the radio on – inspire 10-yard stares from Stanley that exude silent threat. Stanley's assault on Blanche is performed impressionistically, with Blanche surrounded forebodingly by his mob of Hawaiian-shirted, poker-playing friends. And there are touches of almost balletic, melancholy movement in which we see Blanche haunted by her past, followed by the ghost of the husband who killed himself.
After her extraordinary Cabaret, this Streetcar is another signal that Frecknall is a director with thrilling insights into the works we think we know. But it also shows that she can draw out impressive performances from repeat collaborators such as Ferran and Vasan. After his cruel and brilliant Stanley, Mescal would be a very welcome addition to a brigade of actors realising the work of one of the most exciting directors around.
'A Streetcar Named Desire' runs at Almeida Theatre until 4 February
Join our commenting forum
Join thought-provoking conversations, follow other Independent readers and see their replies