Polarity & Proximity, Sadler's Wells, London, review: Birmingham Royal Ballet dazzle their way through new and recent work
Three pieces by George Williamson, Alexander Whitley and Twyla Tharp are danced with boldness and individuality
Zo Anderson
Monday 18 June 2018 13:46 Comments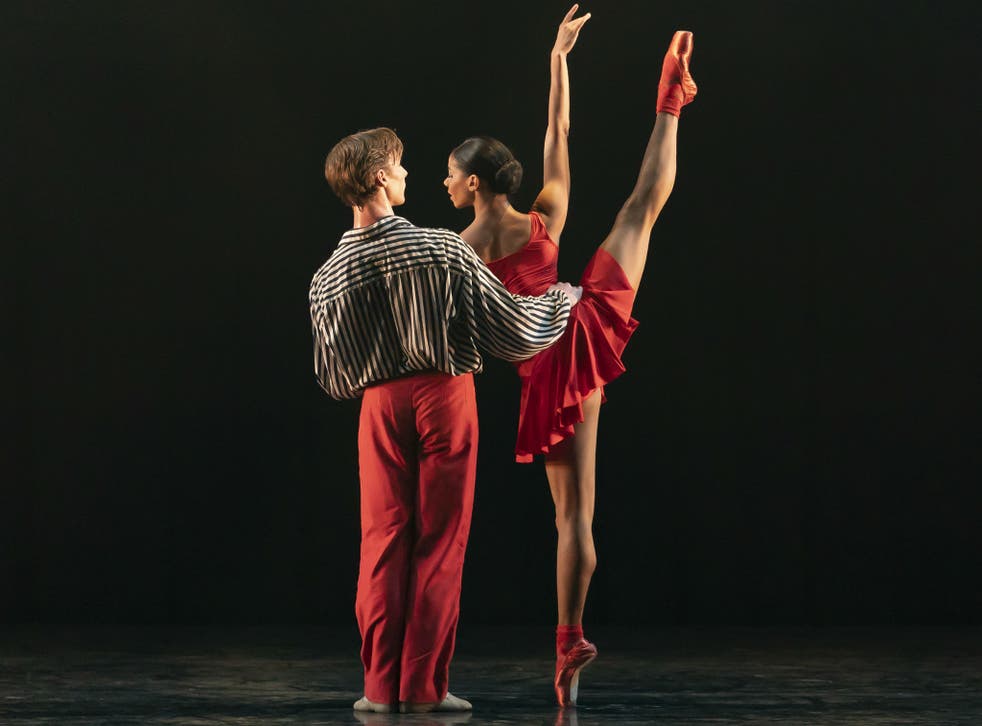 ★★★★☆
In Polarity & Proximity, Birmingham Royal Ballet dazzle their way through new and recent work, dancing with boldness and individuality. It also reveals the company's depth, soloists taking the spotlight with assurance.
George Williamson's new Embrace is the first outing for Ballet Now, the company's ambitious scheme of new work. It promises 10 pieces, each with commissioned music, and with the intention of nurturing choreographers, composers and designers.
Embrace is the most interesting work I've seen from Williamson, who is associate artist at English National Ballet. In a stylised narrative, the marvellous Brandon Lawrence plays a man coming to terms with himself. He moves among whirling groups of people, and finds a connection first with friend Delia Mathews and then with lover Max Maslen.
The sense of collaboration is strong. Snider's new score supports the action with atmospheric, lyrical music. Madeleine Girling's designs help both mood and storytelling.
Her set is a raised platform with a box of light, in which the dancers look both brightly-lit and shadowy, stepping out to come into focus. She dresses them in gauzy white layers over orange leotards, again suggesting identities uncovered.
Embrace is episodic, and the pacing could be tighter, but there are strong individual scenes, particularly the duet for Lawrence and Masden. It's good to see a male romantic pas de deux presented so directly, and Williamson's work here is tender and thoughtful. Though the group scenes are less well defined, the dancers are always alert, with vivid dancing from the whole cast.
Alexander Whitley's 2014 Kin. is a family affair: Joseph Caley, now at ENB, returned to dance his created role with Jenna Roberts. Their duet adds a yearning note to a sharp, dynamic ballet, responding to the skittering energy of Phil Kline's score. The dancing is terrific, the whole company combining fullness of movement with precise, speedy phrasing.
The evening ends with Twyla Tharp's sensational In the Upper Room. To a driving Philip Glass score, Tharp combines loose-limbed, soft-shoe steps for dancers in sneakers with laser-sharp balletic pointe work. The opening scenes could be tauter, but the company rise to meet Tharp's relentless, brilliant choreography.
Céline Gittens dances with grand scale, while Tyrone Singleton and Tzu-Chao Chou bring particular dash to their steps.
Register for free to continue reading
Registration is a free and easy way to support our truly independent journalism
By registering, you will also enjoy limited access to Premium articles, exclusive newsletters, commenting, and virtual events with our leading journalists
Already have an account? sign in
Join our new commenting forum
Join thought-provoking conversations, follow other Independent readers and see their replies