Quiz Show, Traverse Theatre, Edinburgh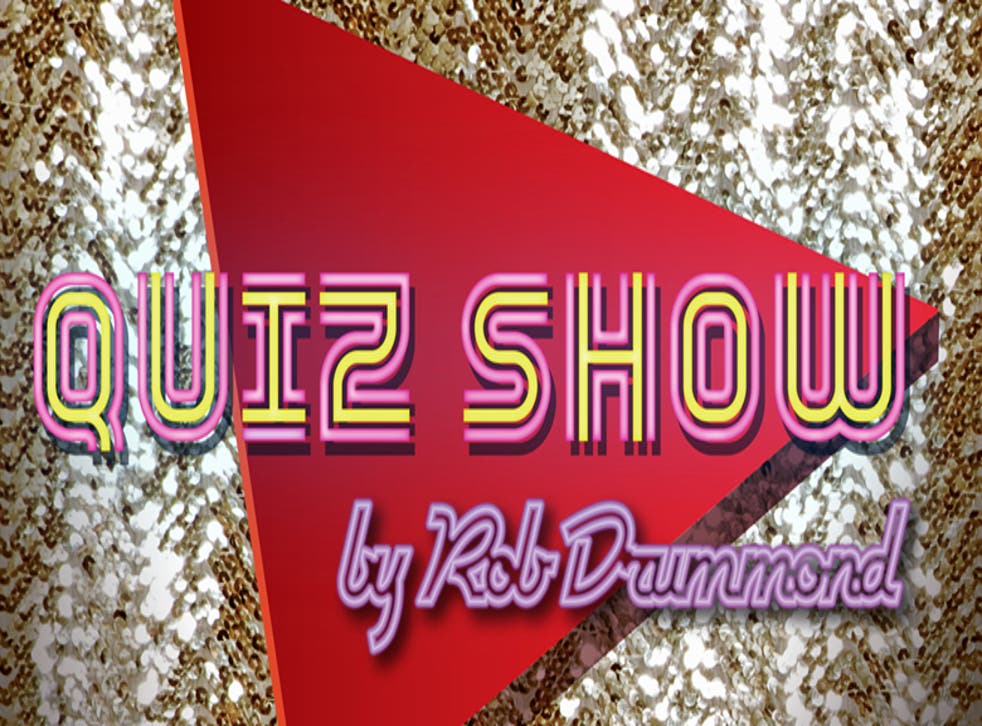 The first memory which might be stirred by this complicated but ultimately gripping psychothriller about truth and perspective from rising star Rob Drummond is a faded one of evenings watching garishly designed quiz shows on a four-channel television in the 1980s.
Andrew D Edwards' stage set captures the ambience perfectly, all gold lame drapes, airlock-style sliding doors and digital scorecounters set into plasticky podia, while Jonathan Watson – a star of old-fashioned light entertainment character comedy in Scotland – recreates the assured blandness of the hosts of the day as ringleader Daniel Caplin.
Given writer Drummond's form – previous highs as a performer include convincing an audience member to fire a loaded gun at his head at the climax of last year's Fringe hit Bullet Catch – the unexpected might be on the cards, but the first third of the show is played perfectly straight as a pastiche of the gameshow format. The game is False! and the aim is to be the first to point out the untruth in Caplin's statements. In gentle homage to Robert Redford's film of the same name, reigning champion Molly and her sense of entitlement are challenged by starstruck but talented newcomer Sandra, while it dawns on third contestant Ben that the system might have been rigged by floor manager Gerry.
The twist – the first of them, at least – comes not unexpectedly, but with an act of bravura violence. From there, Hamish Pirie's bold but sensitive direction follows Drummond's breakneck, ambitious story off into first a siege of the studio and then a slow dismantling of Sandra's world, quite literally as the set degrades and illogic and resurrections erupt around her. It's true that for much of the running time, and in stark contrast to the light and often very funny early section, Drummond's imaginative leaps require focus from the audience, but when the apparently rambling threads of the text snap back into sharp relief the effect winds like a punch to the kidneys.
Spurred by the creepy bonhomie of Watson, whose tampering with his safe familiarity to much of the audience is a brave career move, and a charged, devastating final monologue from the outstanding Eileen Walsh as Sandra, the play's boldness is not in tackling the issues raised by the Jimmy Savile controversy in frank yet tender detail. Rather, this important discussion is only a deftly woven springboard into a hugely poignant statement about the very nature of secular truth and how we essentially are no more than what we tell ourselves to believe.
Join our new commenting forum
Join thought-provoking conversations, follow other Independent readers and see their replies