Rambert review, Sadler's Wells: This triple bill is a very mixed bag
The contemporary dance company performs early works by Wayne McGregor and Hofesh Shechter, along with a new hip-hop influenced piece by Marion Motin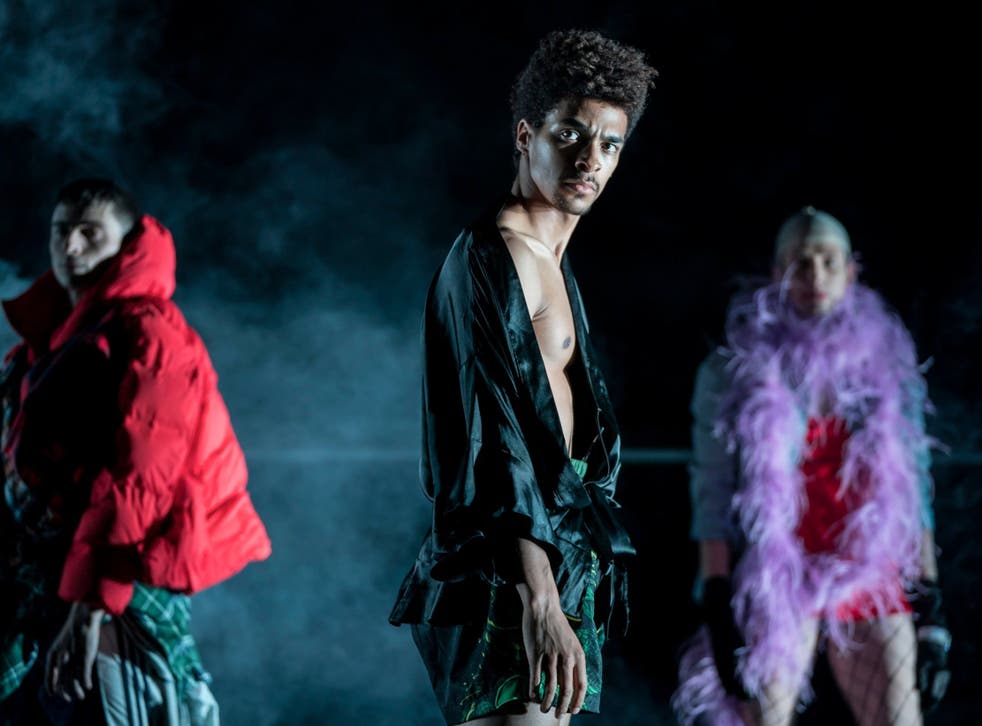 Rambert's new triple bill is a statement of intent, and a very mixed bag. The company's new director, Benoit Swan Pouffer, combines Marion Motin's new Rouge with revivals and breakthrough works by Wayne McGregor and Hofesh Shechter. Like the company's upcoming season, it mixes British and international, Rambert's own past and new directions. In practice, it is Shechter's work that lifts the evening, giving it physical power and dramatic weight.
Motin has a background in both hip-hop and commercial dance – something Pouffer showed an eye for as director of US company Cedar Lake Contemporary Ballet. Yet Rouge is high on noise but short on content, relying on basic rock gig staging and a handful of moves and confrontations.
It starts with a stage full of dry ice, with more smoke curling from the hat of guitarist Ruben Martinez. The seven dancers are just visible through the fog, slumped on the floor. They rise, only to fall again, collapse after collapse, until at last they fall into each other. The costumes, by the splendid Yann Seabra, are a wild mix of layers, fur coats and sportswear, strings of pearls and smeared lipstick. When the dancers twist into shoulder stands, their pedalling legs are barefoot, in spiked heels or cowboy boots.
When at last Motin gets them on their feet, they strip to simpler layers, get into each other's space, fight or line up, heads bobbing to the beat and to Judith Leray's aggressive strobe lighting. The performances are tireless, but the material is desperately thin.
Wayne McGregor's PreSentient was created for Rambert in 2002. Danced to Steve Reich's triple quartet, it's a busy mix of braced partnering and super-flexible poses. It's performed with full-bodied commitment.
40 of the greatest plays ever written

Show all 40
Made in 2007, Shechter's In Your Rooms already shows a potent mix of theatre, politics and visceral movement. As a voiceover describes chaos and order, we see flashes of the dancers, often cutting against the description. Dancers move from driven, focused unison to individual vulnerability. The musicians watch over them from a high platform, playing Shechter and Nell Catchpole's mix of beats, strings and unsettling chimes.
Chasing each other across the stage, one couple suggest both playground games and something more sinister. Another couple cling to each other with desperate, tender clumsiness. "Let's start again, I can do better," the voiceover says. There is an embarrassed pause. "…no, I can't." At their most obsessive, Shechter's dancers are still painfully human, funny or panicked or scarily intense.
Box office 020 7863 8000. Tour dates from rambert.org.uk
Join our new commenting forum
Join thought-provoking conversations, follow other Independent readers and see their replies