Rasta Thomas' Romeo and Juliet, Peacock Theatre, review: Modern production loses the plot
The mishmash soundtrack detracts from the dancing and distorts Shakespeare's tale too far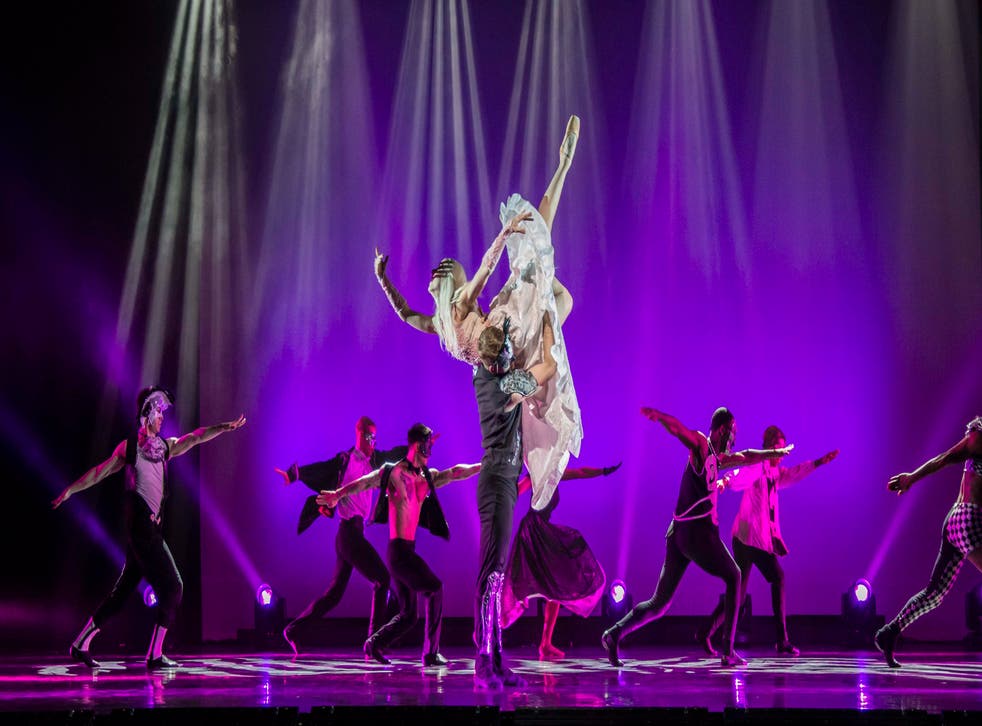 This new Romeo and Juliet dearly wants to be a pop video. That's not a bad ambition, but it's nowhere near the sophistication of good commercial dance. Piling up music from Vivaldi to Jay Z and Lady Gaga, it updates the story but loses the plot.
Though American dance star Rasta Thomas gets headline billing, he neither choreographed nor appears in this production. Instead, it's an offshoot of his "Bad Boys of Dance" show, choreographed by Adrienne Canterna. The dancing mixes balletic jumps and spins with plodding side-together-side steps. There are a few tiny nods to hip hop, with acrobatic moves for Ryan Carlson's tough Tybalt.
The cut-and-paste soundtrack breaks the story's momentum, with repeated gear changes.
Joshua Hardy's video projections hop from ye olde bedchamber for Juliet to a modern bar and graffiti-scrawled underpass. With a company of just ten dancers, Canterna has jettisoned the older generation of warring families. If Juliet has no parents, who's forcing her to marry Paris?
Canterna herself is a hyperactive Juliet, hurling herself into clingy duets with Preston Swovelin's stolid Romeo. Her company look happiest in the shirts-off high kick scenes, more comfortable with the flashy bits than the narrative.
Until 29 March. Box office 0844 412 4322
Register for free to continue reading
Registration is a free and easy way to support our truly independent journalism
By registering, you will also enjoy limited access to Premium articles, exclusive newsletters, commenting, and virtual events with our leading journalists
Already have an account? sign in
Register for free to continue reading
Registration is a free and easy way to support our truly independent journalism
By registering, you will also enjoy limited access to Premium articles, exclusive newsletters, commenting, and virtual events with our leading journalists
Already have an account? sign in
Join our new commenting forum
Join thought-provoking conversations, follow other Independent readers and see their replies