Richard Alston Dance Company, Sadler's Wells, review: 'Dance needs mature voices, too'
This programme marks 25 years of the company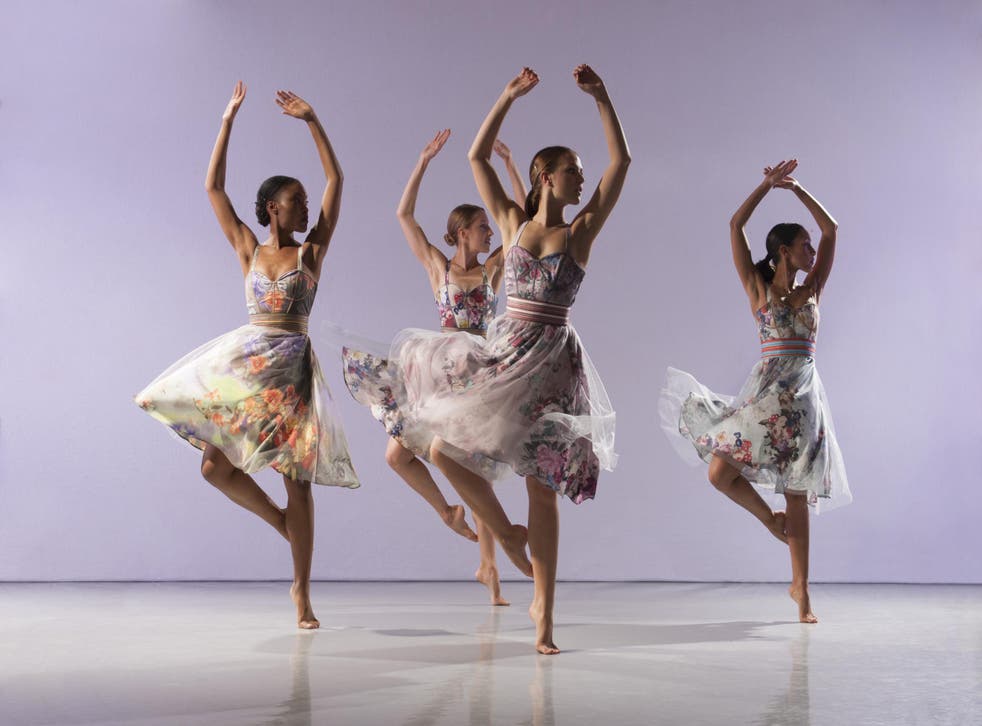 The Richard Alston Dance Company is to close in 2020, yet this programme shows the troupe in full flower. It marks 25 years of the company, and Alston's own recent 70th birthday and knighthood. The mood is joyful, a celebration of music, the choreographer's curiosity and intelligence, and a marvellous group of dancers.
Alston is one of the UK's most prolific choreographers, finding a distinctive, lyrical style that draws on the clarity of both ballet and American modern dance. His company will close after funding decisions to focus on new and younger choreographers – but dance needs mature voices, too.
His great inspiration has always been music, and the person in front of him. This has always been a company where dancers can thrive, where skills are burnished even brighter. Quartermark, a compilation of dances from the past 25 years, shows their range as well as the choreographer's.
The glorious Monique Jonas is regal and spontaneous in a solo to music by Monteverdi. Joshua Harriette moves with grand scale in a dance from Shimmer. Alston also has fun creating a new collage, with numbers overlapping or a rush of dancers suddenly appearing to turn a duet into a finale.
40 of the greatest plays ever written

Show all 40
Martin Lawrance, the company's other resident choreographer, is at the top of his game in the new Detour. Performed to percussive music by Akira Miyoshi and Michael Gordon, it's a dance of darting, quicksilver speed, with flashing footwork and hair-raising lifts and catches. Dancers will sprint on, leap into each other's arms and back to the floor – movement with complete trust and no apparent need for recovery time. Yet there's still room for individuality. A man swings his arm around a woman's waist, just as she reaches up in a contemplative stretch. The two movements interlock perfectly, yet come from a very different place.
Alston's Proverb is both serene and urgent. It follows the overlapping voices of Steve Reich's score, which takes a single line – "How small a thought it takes to fill a whole life" – into devoted complexity.
Alston's new Brahms Hungarian, with music played live by pianist Jason Ridgway, combines social dance warmth with a dash of drama. One duet ends with a running overhead lift, stormy and powerful. A man catches a woman's eye just as a second man enters – suddenly, the stage becomes a ballroom, with private emotions spilling into public space. There are gorgeous echoes of Hungarian dances – handclaps, arms crossed or folded across the breast, flurries of brilliant movement that twist back into airy ease. Alston plans to keep choreographing: on this evidence, he still has much to say.
Touring until 13 March. richardalstondance.com
Support free-thinking journalism and attend Independent events
Join our new commenting forum
Join thought-provoking conversations, follow other Independent readers and see their replies