Romeo and Juliet, Royal Albert Hall, review: Carlos Acosta dances with ardent clarity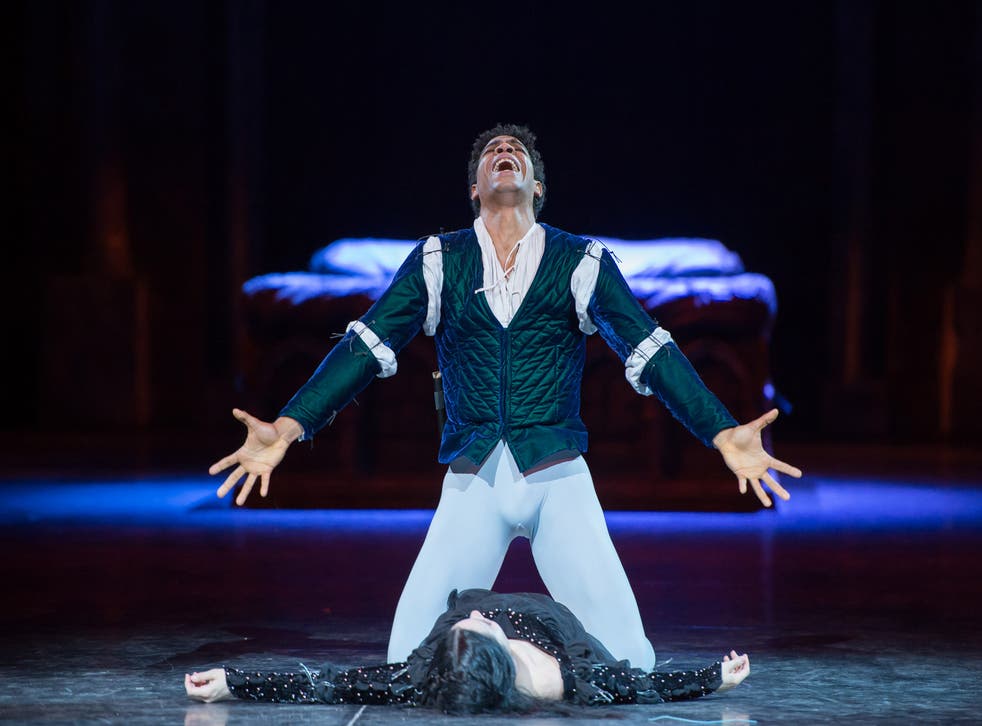 Stellar performances rise above the bustle of English National Ballet's Romeo and Juliet, staged in the round at the Royal Albert Hall. While Derek Deane's production keeps scenery and dancers in constant motion, Tamara Rojo's Juliet burns and soars, matched by Carlos Acosta's tender Romeo.
In 1998, Rojo was this production's first Juliet. Now the company's artistic director, she still makes a fiercely adolescent heroine. She's stonily resolute when confronting her family; with Romeo, she's all changing feeling, from giddy excitement to despair. Acosta dances with ardent clarity, addressing each phrase to his Juliet. Their love duets have a swooping abandon.
Deane's choreography is workmanlike: his dances aren't inspired, but the storytelling is clear, with plenty of virtuoso steps for the dancers to get their teeth into. To fill this vast space, he throws in too many people, too much trundling scenery, leading to cluttered sightlines.
It's a fine company performance. Yonah Acosta and Junor Souza are larky as Mercutio and Benvolio, while Fabian Reimair makes a sardonic Tybalt. Nancy Osbaldeston, Laurretta Summerscales, Ksenai Ovsyanick and Adela Ramírez are exuberant, fleet-footed harlots in the town scenes. There are more event performances to come: ballerina Daria Klimentová will dance her farewell during this run.
Until 22 June. Box office 020 7589 8212
Register for free to continue reading
Registration is a free and easy way to support our truly independent journalism
By registering, you will also enjoy limited access to Premium articles, exclusive newsletters, commenting, and virtual events with our leading journalists
Already have an account? sign in
Register for free to continue reading
Registration is a free and easy way to support our truly independent journalism
By registering, you will also enjoy limited access to Premium articles, exclusive newsletters, commenting, and virtual events with our leading journalists
Already have an account? sign in
Join our new commenting forum
Join thought-provoking conversations, follow other Independent readers and see their replies