Sasha Waltz & Guests, Sadler's Wells, review: Stylised production shows fierce purpose
The 28 dancers crawl out of darkness, moving with a thump and shuffle on the music's jagged beats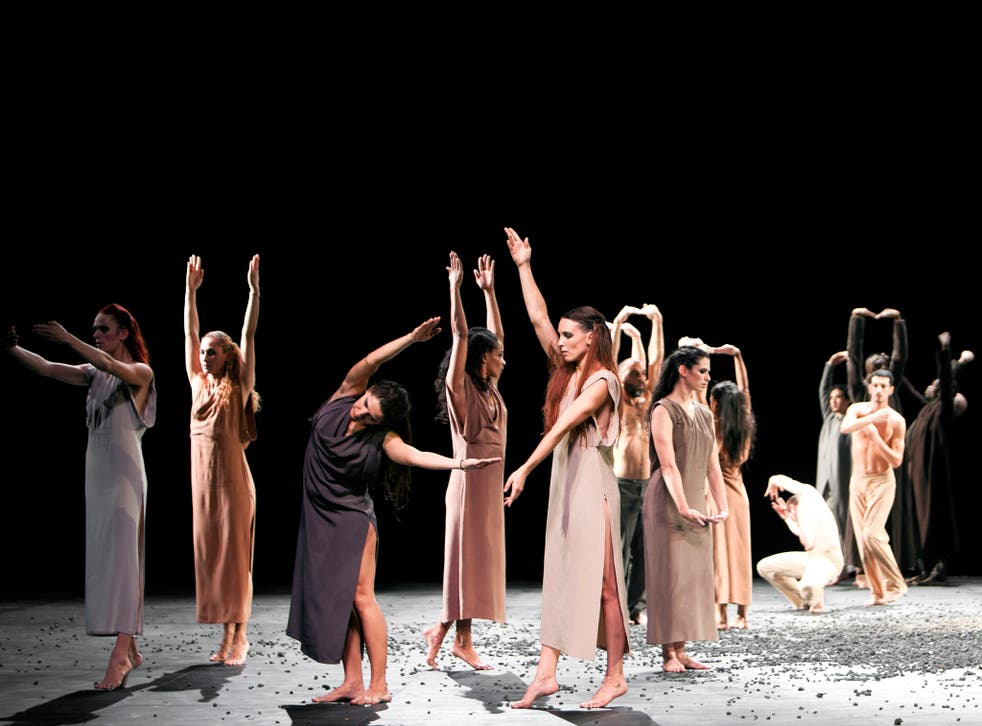 In Sacre, Sasha Waltz's dancers drive themselves through Stravinsky's titanic The Rite of Spring, relentless long before the chosen maiden dances herself to death. You can hear the performers' harsh breathing, a convulsive gasp that turns sexual when they cling to each other's panting bodies.
Waltz, a German choreographer based in Berlin, is known for her collaborations across art forms. This evening takes on big orchestral scores, unfortunately with recorded music. Her choreography for L'Après-midi d'un faune and Scène d'amour is aimless, but there's a fierce purpose to Sacre, the heart of the evening.
It's a stylised production, created for the score's centenary in 2013. Mist clears to reveal a heap of gravel in the centre of the stage, an icicle slowly descending above it. The 28 dancers crawl out of darkness, moving with a thump and shuffle on the music's jagged beats.
There are surging lifts, dancers soaring or struggling as they're picked up; one woman wrestles a man, half-choking him. As the dancing gets wilder, the gravel is kicked across the stage by bare feet. Yet when Waltz's chosen maiden strips off for her final dance, it doesn't make her vulnerable. Maria Marta Colusi looks possessed and powerful, and the rest of the cast quail before her.
Until 13 November. Box office 020 7863 8000
Join our new commenting forum
Join thought-provoking conversations, follow other Independent readers and see their replies