Stevie, Hampstead Theatre, review: Zoe Wanamaker gives a penetrating performance
It's a tribute to the play that the transitions between poetry and dialogue are startlingly seamless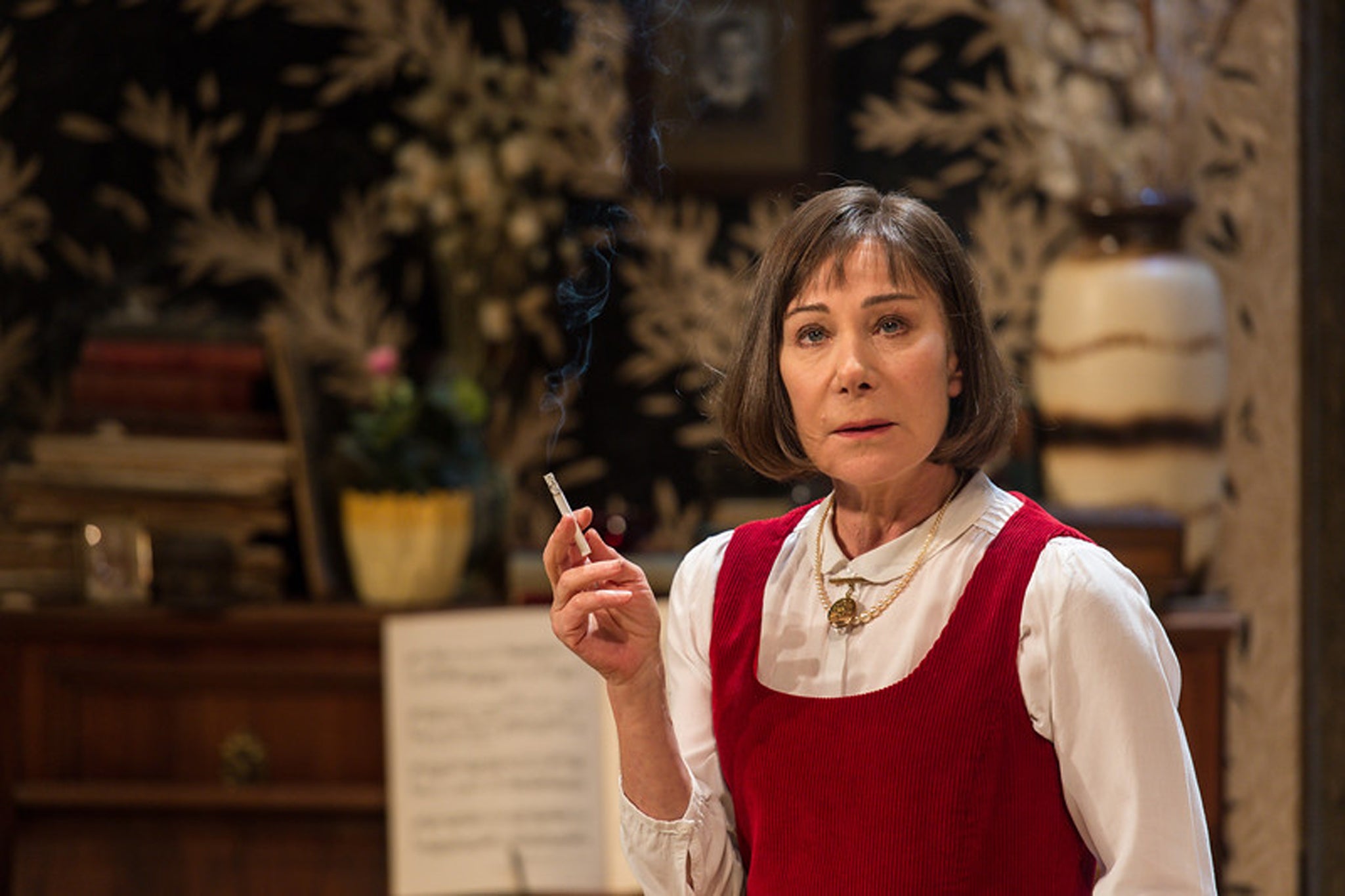 How many times have you seen a production of a bio-play about an author where the leading actor has managed to persuade you of virtually everything but the crucial fact that he or she could have written the works?
It would be an understatement to say that this is not a problem with Zoe Wanamaker's wonderfully penetrating performance as Stevie Smith, the Bard of Palmer's Green, in Christopher Morahan's lovingly detailed and designed revival of the 1977 Hugh Whitemore play.
She looks spot-on – quirkily elfin with the pageboy hairdo and the shapeless crimson pinafore dress. But it's the wry, astringent self-awareness that Wanamaker radiates and a kind of defiant drollery in the face of despair that convince you here is the woman who wrote "Not Waving But Drowning".
Sporting a great leonine mane of grey hair, Lynda Baron is very funny and touching as the beloved no-nonsense Lion Aunt, Stevie's life-time companion in Avondale Road. And Chris Larkin is effective in a variety of roles including that of the fiance whose crassness about their sexual encounter crystallises Stevie's sense that her rhythms are those of friendship not marriage.
It's a tribute to the play and to Wanamaker that the transitions between poetry and dialogue are startlingly seamless.
To 18 April; 020 7722 930
Join our commenting forum
Join thought-provoking conversations, follow other Independent readers and see their replies