Strapless, The Royal Ballet, Royal Opera House, review: Lacking personality of Christopher Wheeldon's other works
The rest of this all-Wheeldon programme is very much stronger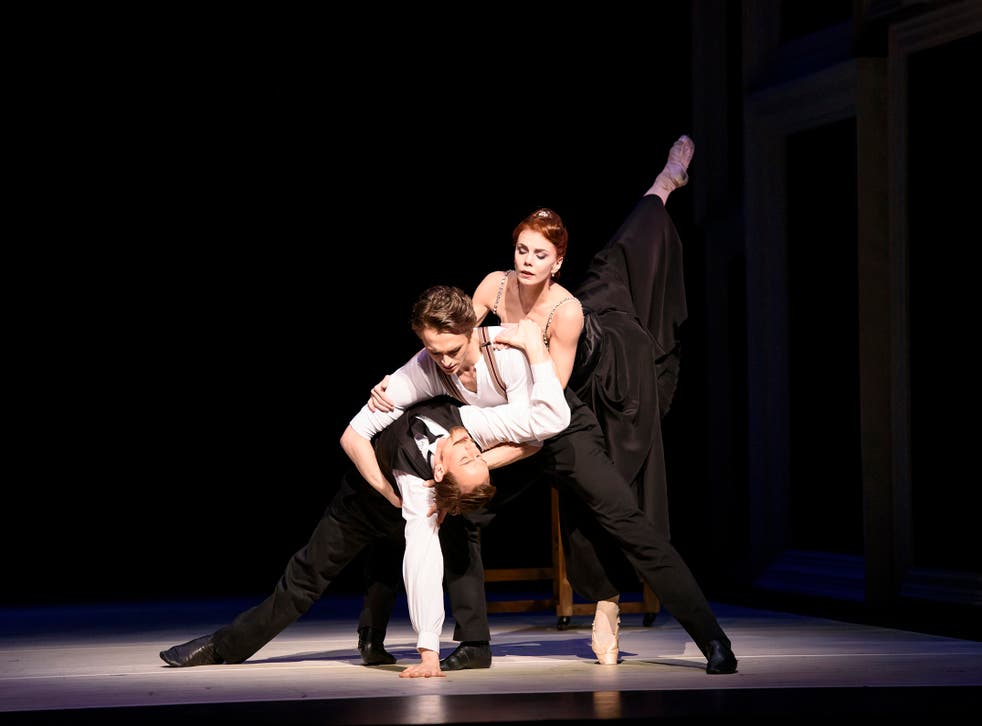 A ballet about painted surfaces, Christopher Wheeldon's new Strapless never digs beneath them. It's the true story of a scandalous portrait: John Singer Sargent's too-revealing picture of society beauty Amélie Gautreau, who was ruined by it. Yet even with Natalia Osipova and Edward Watson as subject and painter, Wheeldon doesn't show us who these people are.
Wheeldon and his designer Bob Crowley work hard to evoke 1880s Paris, with sumptuous frocks and stylised salons. Mark-Anthony Turnage's new score is richly textured and full of orchestral colour. Yet there's little sense of how this society works, of what drives its characters. There's little contrast between the cancan dancers and the pearl-clutching aristocrats, though both are clichéd.
Wheeldon's steps are fluent but oddly inexpressive. His best idea is a trio for Amélie, Sargent and his lover (danced by Matthew Ball): Sargent painting one while imagining the other. Yet even this doesn't take theatrical flight.
The rest of this all-Wheeldon programme is very much stronger. Marianela Nuñez and Thiago Soares are tender in the lyrical After the Rain, while the fizzing Within the Golden Hour shows off its fine cast in distinctive, lively steps. If only Strapless had this much personality
Join our new commenting forum
Join thought-provoking conversations, follow other Independent readers and see their replies