Swan Lake, Royal Opera House, London, review: Xander Parish reaches stardom
The first British dancer to join the Mariinsky Ballet was promoted to principal after his performance on the opening night of the St Petersburg company's 'Swan Lake'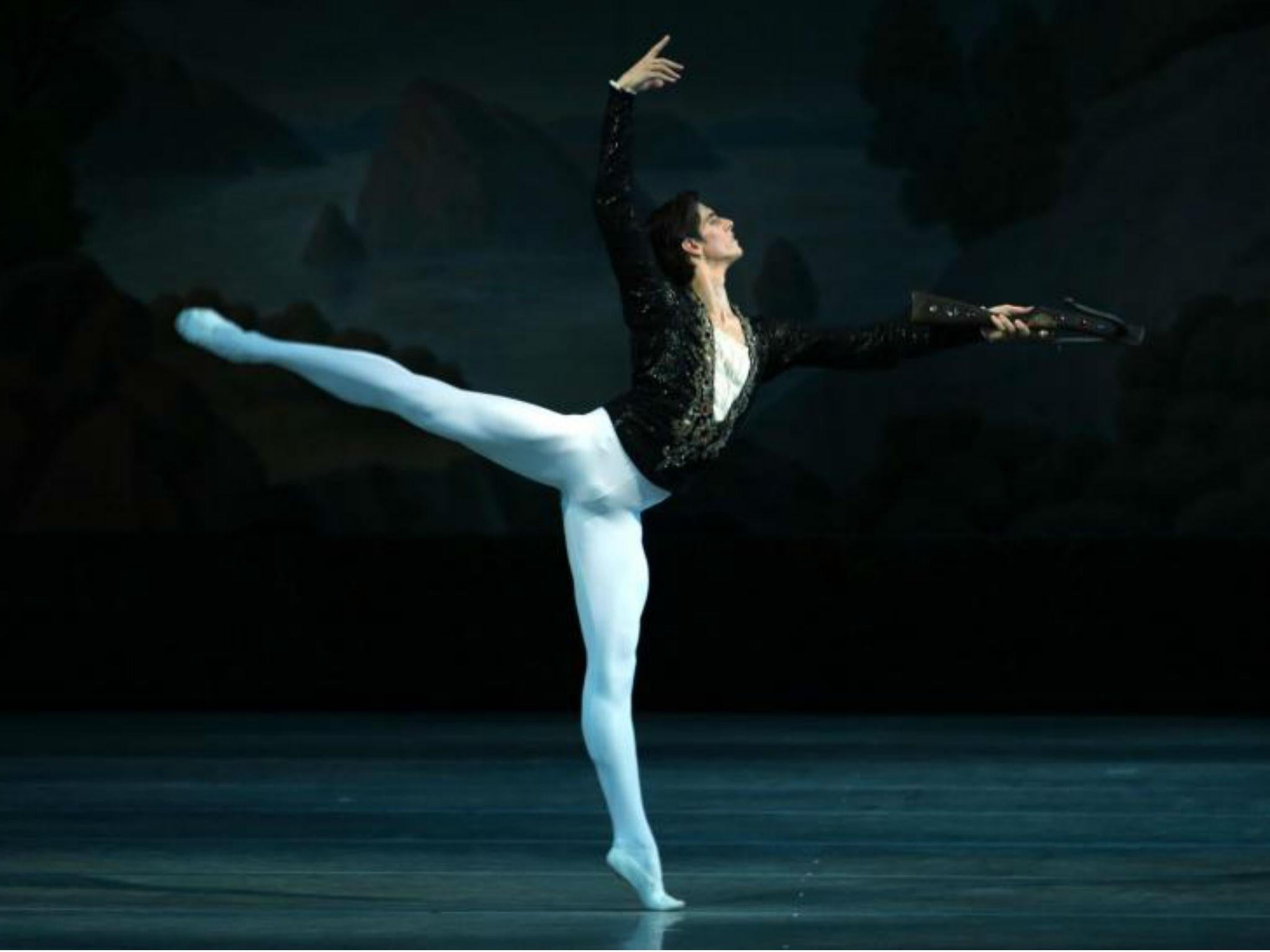 See, the conquering hero comes: Xander Parish, the first British dancer to join the Mariinsky Ballet, came back to the UK in triumph. On the opening night of the St Petersburg company's Swan Lake, after a gorgeously danced performance, he was promoted to principal.
Parish is a long-limbed, elegant dancer, ideally suited to ballet's princely roles. He had languished in the corps of The Royal Ballet for five years before being headhunted by the Mariinsky and prepared for stardom. This Swan Lake made it clear that his moment has arrived.
Parish dances with expansive warmth and presence. He has a velvety flow of movement: plenty of power, but no strain in showing it off. His jumps are high and clean, his feet beautifully stretched. He's a tender partner for Viktoria Tereshkina's assured Swan Queen.
His aristocratic bearing fits beautifully with Mariinsky style, but he hasn't lost touch with the dramatic strengths of his British training. You can see this prince thinking and reacting: his wonder at his first sight of the Swan Queen, a moment of cold resolution when he decides to fight the wicked magician. He brings a narrative drive to the Mariinsky's leisurely production.
Staged by Konstantin Sergeyev in 1950, it's definitely a Soviet version, complete with happy ending and a terribly perky jester in the court scenes. Mime and storytelling are streamlined in favour of more dancing.
This is a Swan Lake that prioritises classical style over emotional intensity. As the corps de ballet of swans flows over the stage, every swan and cygnet has a shared sense of line and phrasing, a collective conviction. They're less concerned with the heartbreak in Tchaikovsky's score, given an unhurried performance by conductor Boris Gruzin. Nadezhda Batoeva and Sofia Ivanova-Skoblikova were airily precise as the prince's friends, flitting through the pas de trois.
Tereshkina is a Swan Queen of classical authority. I love the sorrowful carriage of her head, and the intelligence with which she shapes every step. As Odile, the heroine's wicked double, she emphasises the echoes of the swan choreography, underlining why the hero is deceived, then pounces with wicked relish. She's a strong ballerina, not an extrovert one: you never question her power, but Parish's personality comes more strongly over the footlights. This was a performance that showed how much he has learned from the Mariinsky – but also how much he brings to the company that took him up and nurtured him.
Join our commenting forum
Join thought-provoking conversations, follow other Independent readers and see their replies