The Cheviot, the Stag, and the Black Black Oil, Dundee Rep Theatre, review: Love song to a beautiful, damaged culture still rings true
John McGrath's play has everything, and throws it at you in generous handfuls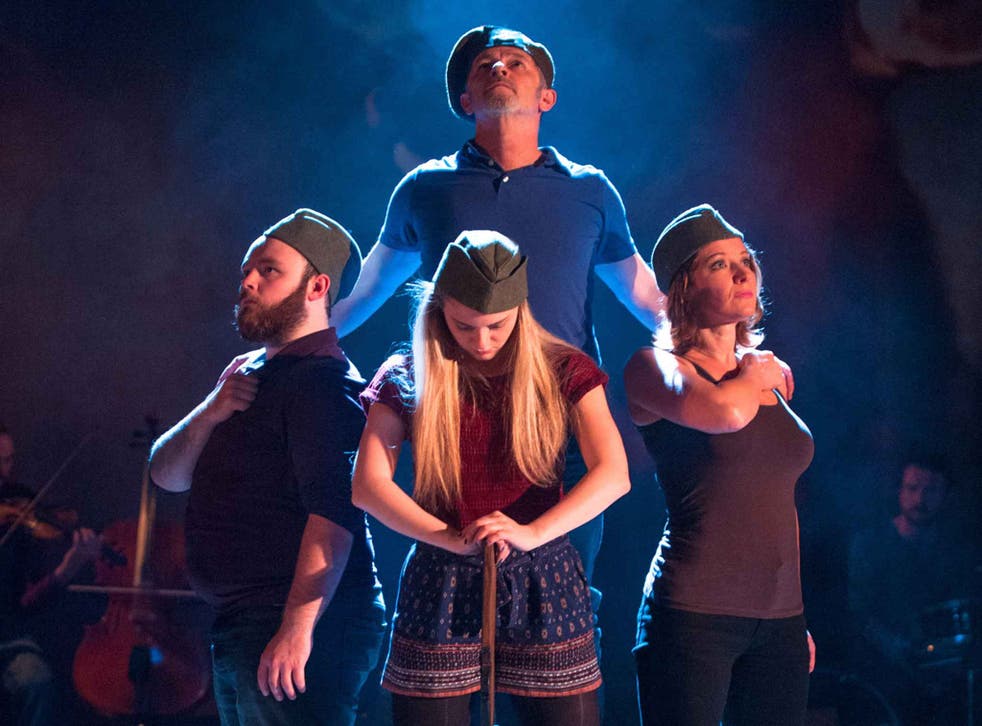 The late John McGrath's hugely important fusion of Highland ceilidh and old-fashioned Scots musical theatre for his 7:84 company hasn't been performed in 24 years, and yet it still remains alive and contemporary. As a play it has everything, and it throws it at you in generous handfuls; laughter, farce, drama, live song and dance, finely researched political intent.
McGrath's original told the story of the exploitation of the Scottish Highlands, first through the brutal cleansing of the people in favour of sheep during the Clearances, up to the oil boom (the play was first performed in 1973), which the writer contends saw great wealth given out for a pittance by Westminster.
Graham McLaren's design puts a number of the audience onstage as though this were one of the village halls in which the original was performed, and Joe Douglas' direction brings astuteness and energy to the excellent, ten-strong Rep Company's reading, so finely balanced on the fourth wall. It's borne little updating – a heartening statistical update here, reference to this city's Yes vote and a bawdy David Cameron cameo there – but as a love song to a beautiful, damaged culture and a warning of the dangers of unchecked capitalism it still rings astonishingly true.
Until Saturday 26th September
Register for free to continue reading
Registration is a free and easy way to support our truly independent journalism
By registering, you will also enjoy limited access to Premium articles, exclusive newsletters, commenting, and virtual events with our leading journalists
Already have an account? sign in
Register for free to continue reading
Registration is a free and easy way to support our truly independent journalism
By registering, you will also enjoy limited access to Premium articles, exclusive newsletters, commenting, and virtual events with our leading journalists
Already have an account? sign in
Join our new commenting forum
Join thought-provoking conversations, follow other Independent readers and see their replies