The Nutcracker, London Coliseum, review: The performance is bright and assured
Wayne Eagling's revival of the English National Ballet's production is always a treat at Christmas but Tchaikovsky's score is why it survives 
Zo Anderson
Thursday 14 December 2017 13:15 Comments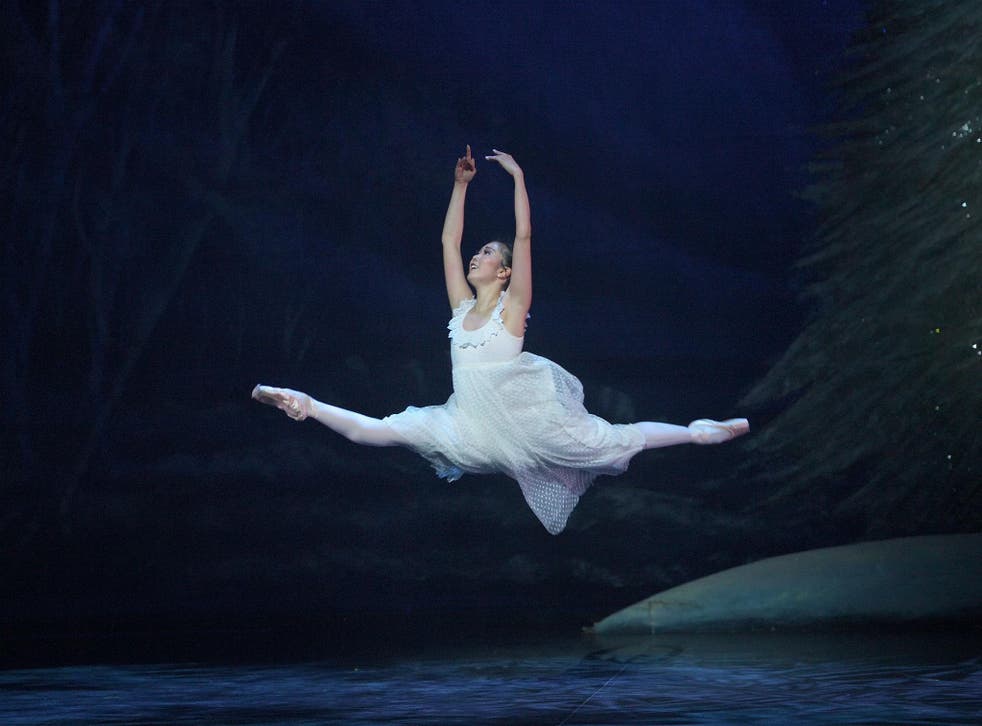 Throughout English National Ballet's history, The Nutcracker has been its bedrock. This revival underlines both the weaknesses in Wayne Eagling's production, and the company's confidence in dancing it. The storytelling may ramble, but the performance is bright and assured, led by Shiori Kase's sweet-tempered, very likeable Clara.
Eagling's staging is mostly traditional but has its oddities. The Nutcracker doesn't just turn into the magician Drosselmeyer's nephew, he keeps turning back again. The attacking mice are a strong part of this production, with fine and slightly creepy designs by Peter Farmer, but they do keep turning up, even taking over the music for the growing Christmas tree. Tchaikovsky's marvellous score is why The Nutcracker survives. It's wrongheaded to ignore its clearest instructions.
English National Ballet's artists do make the most of the production's strengths. Gavin Sutherland conducts a rousing account of the score, while James Streeter is a tireless Mouse King, all scamper and sharp claws. There's far too much squabbling in the party scenes, but the child and adult party guests are lively. Sophia Mucha is spontaneous as the child Clara. Playing her brother, Emile Gooding is given some mean-spirited antics, but his natural charm shines through.
Shiori Kase holds the story together. As Clara goes on her magical journey, Kase goes from wide-eyed wonder to growing authority. She's very touching when she rushes in to help the injured Nutcracker. In this production's dream-narrative, Clara and the Nephew turn into the Sugar Plum Fairy and her prince. Kase dances the classical steps with warm individuality, relishing the contrasts in each phrase.
As the Nephew, Joseph Caley is a supportive cavalier who dances with dash. He shows a little tension in this version's tricky partnering, but this was a bright, energetic performance. Caley, who joined the company from Birmingham Royal Ballet this season, was promoted to lead principal after this performance. As Drosselmeyer, Fabian Reimair brings both deft magic tricks and a sense of melancholy.
The big waltzes for snowflakes and flowers are danced with assurance and scale. This production skimps on some of the transformation scenes, but the balloon ride looks good, and the mouse battle has plenty of invention, from mousetrap catapults to prancing hobbyhorses for the toy soldiers.
Until 6 January (londoncoliseum.org)
Register for free to continue reading
Registration is a free and easy way to support our truly independent journalism
By registering, you will also enjoy limited access to Premium articles, exclusive newsletters, commenting, and virtual events with our leading journalists
Already have an account? sign in
Join our new commenting forum
Join thought-provoking conversations, follow other Independent readers and see their replies