The Nutcracker review, Royal Ballet, London: Inevitable Christmas performance has gorgeous dancing and impressive production
Anna Rose O'Sullivan, who danced Clara on opening night, is rising through the company's ranks and is well matched with the Nutcracker of Marcelino Sambé, whose star is already well risen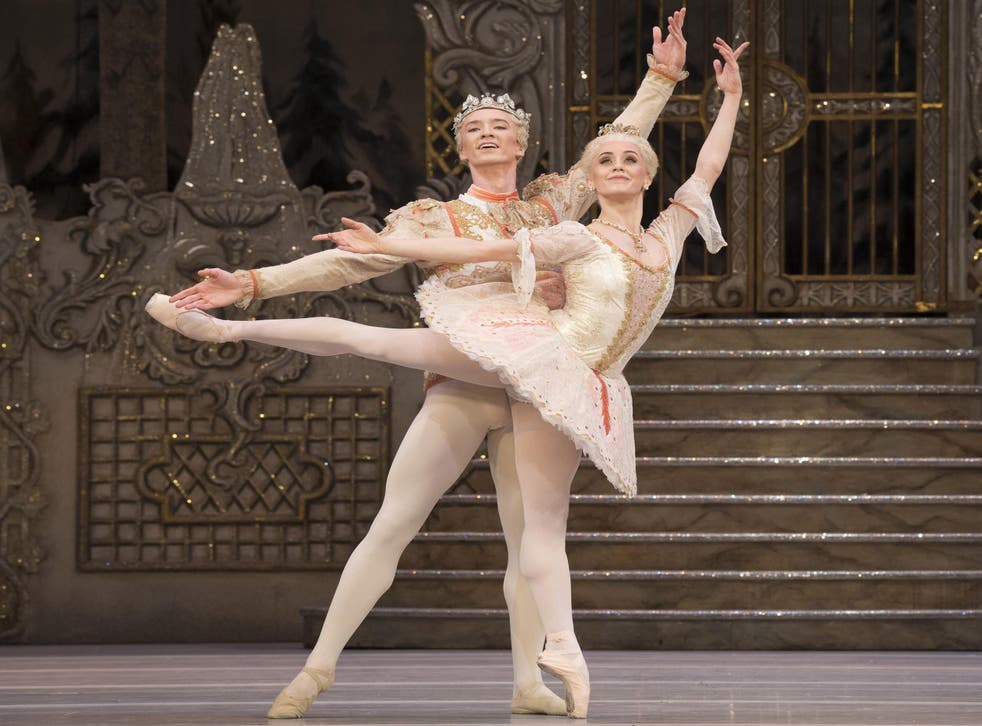 The Royal Ballet's Nutcracker is both opulent and cosy. The heroine's magical journey takes her from a family party to the glitter of the Land of Sweets, where Marianela Nuñez is a Sugar Plum Fairy of radiant warmth and grandeur.
The Nutcracker is an inevitable part of ballet's Christmas, with its irresistible Tchaikovsky score and a storyline packed with transformations and fantasy. The actual plot itself is subject to change – drastically in Disney's recent The Nutcracker and the Four Realms, or more gently from ballet company to ballet company.
Peter Wright's 1984 production started out as a recreation of the 1892 original, choreographed by Lev Ivanov. It's since been revised to add more magic, more glitter and a bigger role for Clara. It remains a handsome, very traditional production, with delicate period designs by Julia Trevelyan Oman. Its angels have bronzed wings and stiff, embroidered skirts, while snow lies thick on the rooftops of Clara's hometown.
There are smaller tweaks with each revival. I like the freshness of the party scene here, with individual characterisations for adults and children. The growing Christmas tree now takes too long to start growing – the music starts building some time before the tree does – but the production's effects are still impressive.
Anna Rose O'Sullivan, who danced Clara on opening night, is rising through the company's ranks. She's a poised, stylish dancer, with a vivid response to the music – I love the way she'll slow or open out a phrase as she dances it, highlighting the rhythm and emotional impact.
She's well matched with the Nutcracker of Marcelino Sambé, whose star is already well risen. A virtuoso dancer, he has a joyful stage presence and a sharp sense of character. His dancing here is beautifully soft: held poses emerge from a wonderful flow of movement, like a sudden touch of feeling. He's also delightful in the mime sequence where he explains the story so far: "I was turned into a Nutcracker, but then!" He and O'Sullivan dance Romeo and Juliet together in the New Year: one to look out for.
Albums of the year 2018

Show all 40
There was gorgeous dancing from Nuñez's Sugar Plum, partnered by Vadim Muntagirov. With burnished technique and elegant line, they also make the grand pas de deux a conversation: those formal gestures are full of give and take, connection and response. As the magician Drosselmeyer, Gary Avis directed the action with heart as well as swagger, while the company dancing was bright and confident.
Until 15 January. Box office 020 7304 4000
Join our new commenting forum
Join thought-provoking conversations, follow other Independent readers and see their replies