The Pass, theatre review: 'Acerbically witty play that tackles homophobia in football'
Theatre Upstairs, Royal Court, London
Paul Taylor
Monday 20 January 2014 12:07 Comments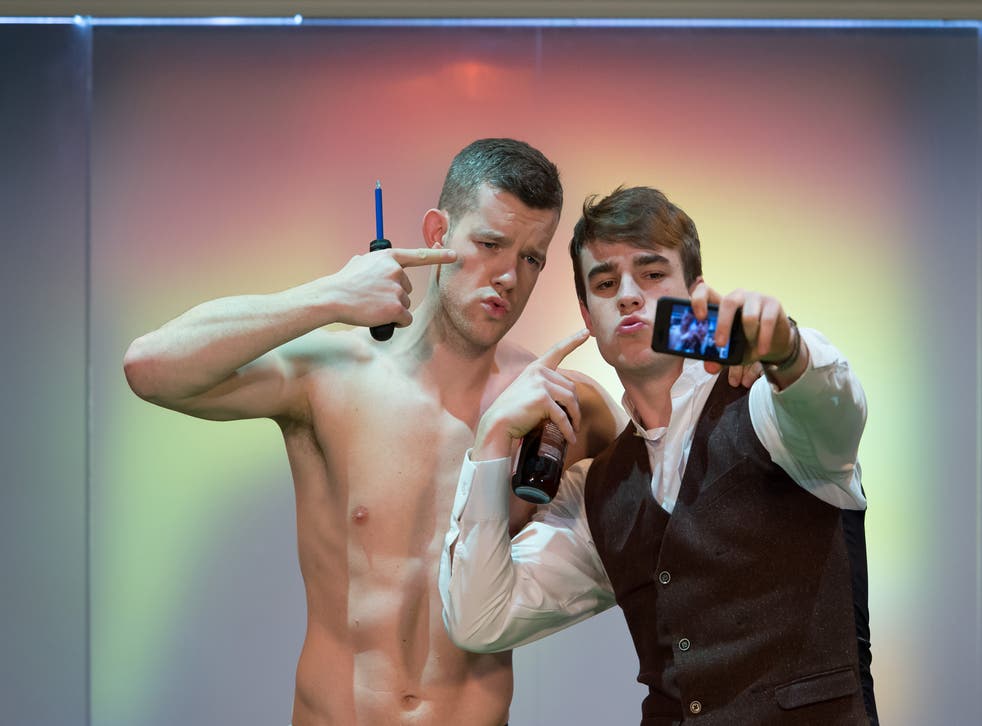 John Donnelly's acerbically witty and horribly gripping new play tackles the topical subject of the homophobia that seems to be entrenched in the culture of football.
Set in swish hotel rooms over a period of twelve years, it keeps track of the ambitious Jason (Russell Tovey).
In John Tiffany's dynamic, supremely assured production, Jason is first seen as a 17-year-old sharing a room in Bulgaria with his black team-mate Ade (a very likeable Gary Carr) on the tense evening before a match that will make or break their careers. Flashing lots of toned flesh, the pair engage in edgy horse-play that has a homoerotic frisson.
Seven years on, Jason is a married international celebrity, seeking to quash rumours about his orientation by engineering a honey-trap in a Spanish hotel room with a table dancer (Lisa McGrillis).
The price he pays for choosing superstardom over human intimacy is beautifully charted in Tovey's splendid performance – the cockiness increasingly desperate and hollow when he confronts, after twelve years, the friend he betrayed.
Nico Mirallegro is very funny as the gabby bell-hop in this chilling morality play about a man damned as both victim and devious exploiter of the secrecy culture.
To 1 March; 020 7565 5000
Register for free to continue reading
Registration is a free and easy way to support our truly independent journalism
By registering, you will also enjoy limited access to Premium articles, exclusive newsletters, commenting, and virtual events with our leading journalists
Already have an account? sign in
Join our new commenting forum
Join thought-provoking conversations, follow other Independent readers and see their replies