The Royal Ballet triple bill, Royal Opera House, London, review: It's an evening of drastic contrast
Twyla Tharp and Arthur Pita create new works for The Royal Ballet, alongside Hofesh Shechter's 2015 'Untouchable'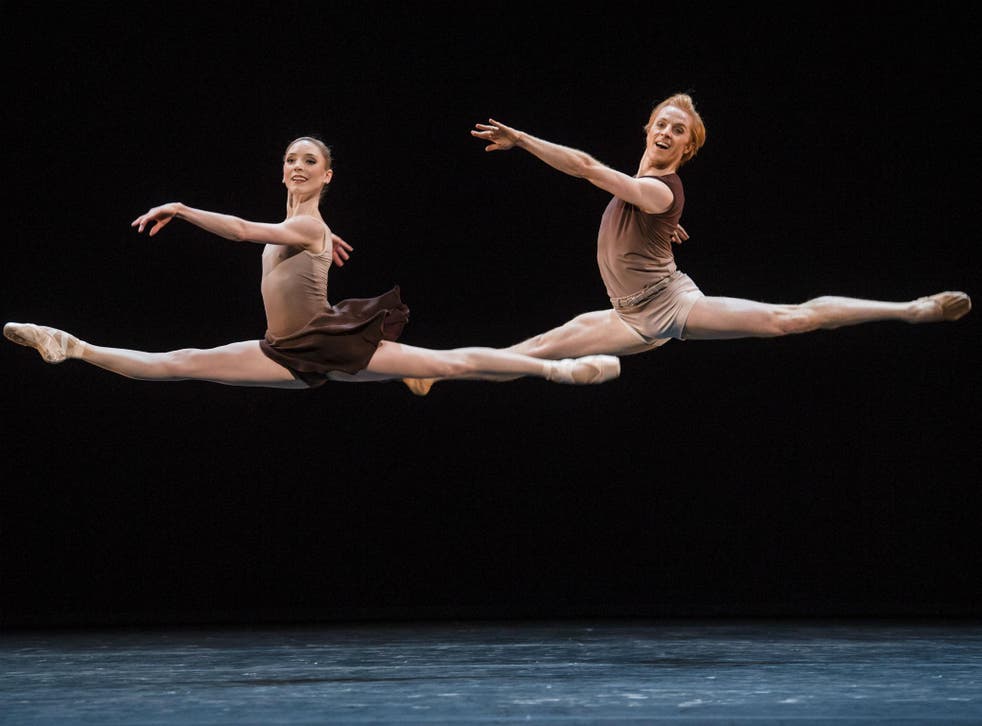 The Royal Ballet's new triple bill has two premieres, new productions by Twyla Tharp and Arthur Pita, alongside Hofesh Shechter's 2015 Untouchable. It's an evening of drastic contrast. Tharp's The Illustrated 'Farewell' is all dazzle on a bare stage, a virtuoso display that whirls and dips and strolls. Pita's The Wind sets up entire lumbering mechanisms to tell a weak thread of story.
The Illustrated "Farewell" is a new/old ballet. In 1973, Tharp made As Time Goes By, for the Joffrey Ballet – her first ballet commission, part of a career that has taken her from post-modernist dance heroine on to Hollywood, Broadway and beyond. It was set to the last two movements of Haydn's "Farewell" symphony. She's now choreographed the first two as a duet for Sarah Lamb and Steven McRae
Tharp glories in their technique, setting ever faster challenges across a long stretch of movement. The ballet starts so quickly that it's fully launched almost before you're aware of it, with McRae tearing into a whirligig of spins and fast footwork. He'll turn from a leap into a loping run, pumping his arms like a sprinter, goofy moments in the showstopping glitz. Lamb has a similar range, with pointe work, flying leaps and shimmying hips. They even high-five each other.
It's spectacular but hard-edged. On opening night, I wanted more spontaneity from these prodigious games. Tharp provides it in the earlier material. Mayara Magri's solo, danced in silence, is a blend of classicism and soft little runs and skips, playful and courtly. Tharp has cast young dancers in these movements. They respond with fresh, musical performances, with Magri and Joseph Sissens outstanding. In one magical moment, Tharp brings new and old together. The dark backdrop reveals Lamb and McRae overhead, their intricate steps overlapping with the complex patterns below.
Inspired by Dorothy Scarborough's novel and the Lilian Gish silent movie, The Wind shows a woman coming to the Texas desert in the 1880s, where she is driven to madness by predatory men and the endless wind. Pita and set designer Jeremy Herbert frame the stage with huge wind machines, so the action takes place in a gale.
Pita's storytelling is perfunctory, doing little to illuminate his tale of rape and revenge. He adds symbolic touches, including a horribly misguided role for Edward Watson as a Native American spirit, while his characters get lost in the elaborate setup. Natalia Osipova is vivid as the heroine, but she deserves better.
Until 17 November (roh.org.uk)
Join our new commenting forum
Join thought-provoking conversations, follow other Independent readers and see their replies