Theatre review: Away from Home, 24/7 Festival, New Century House, Manchester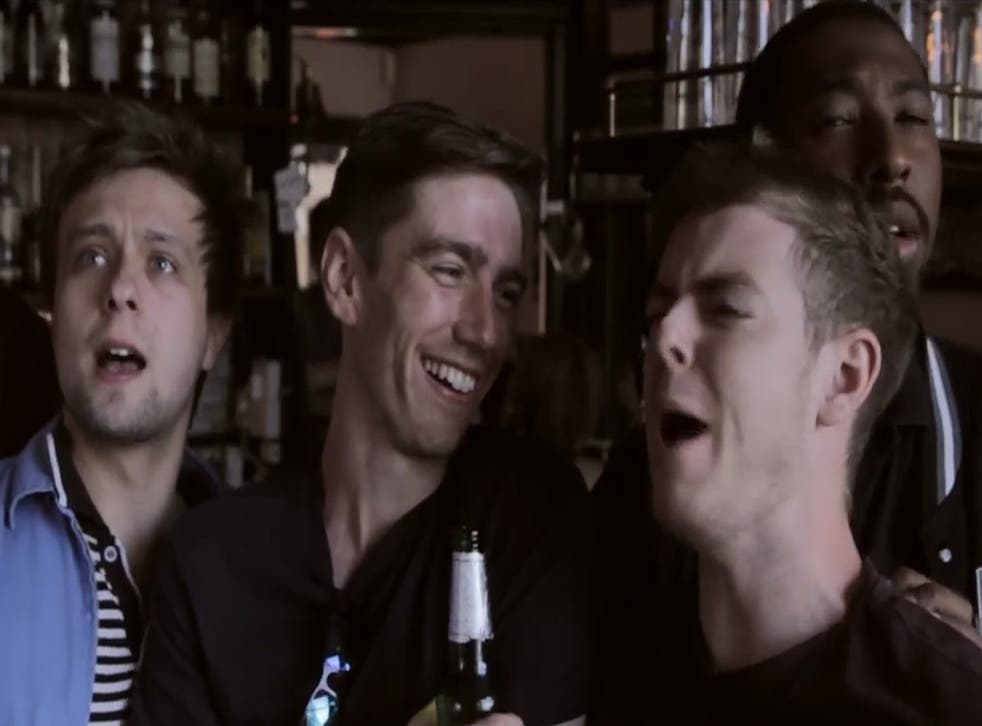 As a gay man and a passionate football supporter Rob Ward has struggled for years to make the two aspects of his life sit together comfortably. Given the homophobia endemic in football it has not been easy. But it has produced a singularly brave – and rather extraordinary – piece of theatre.
Kyle, a young male prostitute who refuses to work on Saturdays during the football season, gets a call from his pimp as he is watching the match with his macho mates in the pub. It's my day off, he protests. But the pimp has a special client. It is the footballer who has just scored the last-minute winning goal against Kyle's team. Intrigued he agrees to the job.
What follows is a bravura one-man performance from Ward which tells the story of Kyle's strained relationship with his parents, his deep friendship with his best mate Mac from whom he hides his sexuality, and the job which turns to an affair with the top Premiership footballer who goes out drinking with leggy blondes after the match, for the cameras, but then returns to the city-centre penthouse he has bought for Kyle.
Some gay activists have objected to the play even as it is premiered because they feel having a rent boy as its central character is bad for gay rights campaigning. But this is not a piece of agitprop; it is a proper play which shows football's last taboo, genital warts and all.
Ward, who is directed by his co-writer, Martin Jameson, produces a theatrical tour de force in which, at tremendous pace, he plays multiple characters in conversation with extraordinarily precise differentiation and immense technical skill. He is an amazing actor. Given a character with some fairly rebarbative behaviour he creates an immediate warmth and emotional engagement with the audience.
The script for this Working Progress Theatre Company betrays in one or two points the soap opera provenance of writer/director Jameson, who has worked on Holby City, Casualty, Emmerdale and The Bill. The twist whereby Kyle's Dad's terminal illness affects reconciliation between estranged father and son is corny. But melodrama is not that far from the truth in a world where the first 'out' gay footballer, Justin Fashinu, ended up hanging himself.
In the end this is a play about different kinds of love in which the basely transactional is found wanting. That's a message for theatre audiences but, even more so, for the followers of football.
Register for free to continue reading
Registration is a free and easy way to support our truly independent journalism
By registering, you will also enjoy limited access to Premium articles, exclusive newsletters, commenting, and virtual events with our leading journalists
Already have an account? sign in
Register for free to continue reading
Registration is a free and easy way to support our truly independent journalism
By registering, you will also enjoy limited access to Premium articles, exclusive newsletters, commenting, and virtual events with our leading journalists
Already have an account? sign in
Join our new commenting forum
Join thought-provoking conversations, follow other Independent readers and see their replies