Theatre review: Purple Heart, Gate Theatre, London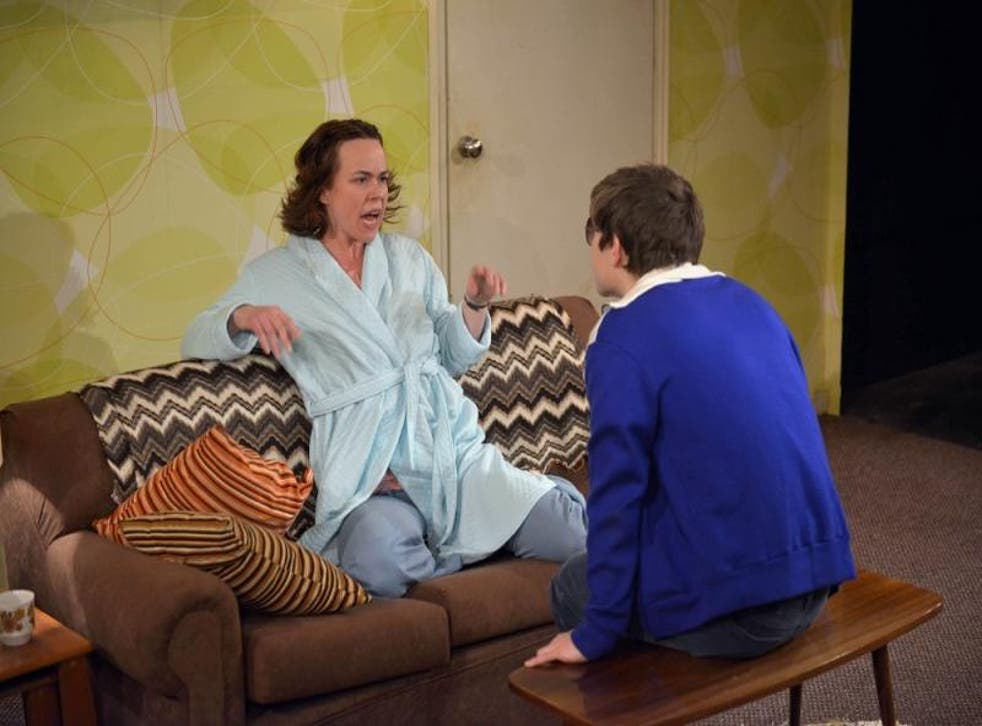 A comrade of a deceased combatant visits his bereaved family. We know the drill, we know the score of this time-honoured dramatic trope. Don't we?
Some wars are more justified than others; all wars screw people up; in the contact between the military and civilian worlds, emotions are stirred and secrets are uncovered, to the point of painful mutual enlightenment. With studied political incorrectness and a sort of levelly hilarious verbal bravura, the American playwright Bruce Norris flings aside the rule book in Purple Heart. 
Known on these shores mainly for his provocative race-relations comedy, Clybourne Park, he's a  dramatist valued for his nifty footwork in finding and trampling upon current pieties. The play is set in the midwest in 1972 and it was written and first performed (in Chicago) in 2002.
Watching Christopher Haydon's wonderfully well-acted English premiere, the work's temporal provenance  – composed between the atrocities of 9/ll and the invasion of Iraq – is powerfully apparent.
The family of the deceased (who was killed in Vietnam) is, to put it mildly, dysfunctional. It's not just the hearing aid of Linda Broughton's gabbily interfering mother-in-law --, inclined to emit a piercing whistle – that is on the blink. Heavily into novelty-item fake blood and trick knives. Thor (Oliver Coopersmith) seems to be headed for a career of permanent teenage loser-dom. The widow (Amelia Lowdell) is agitated less by grief than a thwarted desire for liquor – "no one ever tells you that a military transport isn't going to have a beverage service..."
Trevor White is quite superb as the corporal who infiltrates this set-up – handsome, punctilious almost worryingly tranquil and absorptive of gaze and manner. You'd want to shake him by his prosthetic hand. Or would you? Still waters run deep (and he has a hip flask). Tricksily, his "real" relationship to the proceeding emerges in a series of muffled detonations. Spoiler alert. I will confine myself to saying that I was reminded of a plot development in Pedro Almodovar's finest movie. Talk To Her.
Part of the joy of Norris's writing comes from egregious and comic mismatch between the level of articulacy one would naturalistically expect from these characters and the bizarre arias and riffs of hallucinatory eloquence that the scripts vouchsafes them, as when the mother-in-law inveighs against the near-solipsism of what passes for affection in our times, referring to people's "whimsy which they have the poor judgement to call love thereby casually slandering the word love itself." Great stuff.
To April 6; 020 7229 0706
Join our new commenting forum
Join thought-provoking conversations, follow other Independent readers and see their replies