Unleashed, Barbican Theatre, London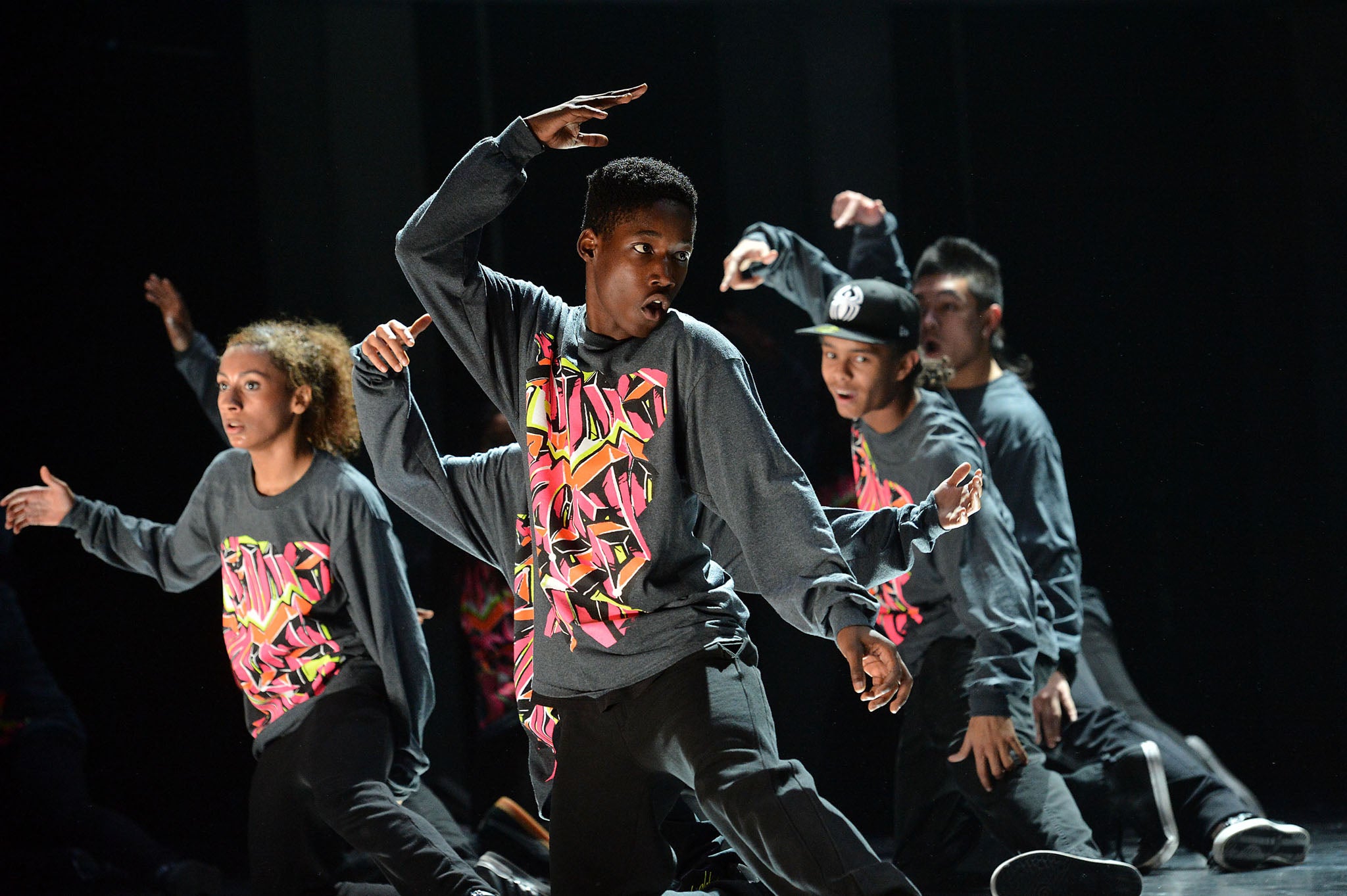 In a central scene of Unleashed, accounts of the fears and frustrations of young Londoners build into a scene inspired last year's riots.
The drummers of Barbican Drum Works thunder out rhythms. Two opposing sides of dancers go from defensive-aggressive body language into explosive hip hop dancing, small confrontations spilling into rage. The whole stage boils with energy and noise, but there's also a sense of cause and effect: how the anger builds up, and the fear it leaves behind. In 70 minutes, Unleashed sweeps from riot to analysis, with a lot of character comedy along the way.
The show is the culmination of a large-scale community project run by the Barbican Centre and Boy Blue Entertainment, the street dance company that created the award-winning Pied Piper. Boy Blue has always built its hip hop dance theatre from the grassroots up. The fiercely disciplined dancers of its two youth wings, Da Bratz and Da Bluez, are a familiar part of this company's shows. Here, they're working with other youth arts groups based at the Barbican, from drummers and orchestral musicians to poets and filmmakers.
The show is built up in layers, making a taut, exuberant performance. Young poet Kareem Parkins-Brown launches the evening, urging his audience on to ambition, with witty twists on traditional inspirational messages. Kieron Rennie's poem about gang culture leads into the riot scene.
Produced by Jill Shelley and Angie Smith, with support from artist leaders in different disciplines, Unleashed was created by its young performers. They're spontaneous performers who still sound like real children. Perched on pianos, they tell us their own memories of the riots: what they saw, what their parents told them.
When someone asks if they knew any rioters, there's an outburst of disagreement and contradiction. Individual voices stand out: an urge to show off, vivid moments of fear or bewilderment. "I expressed my opinions on Twitter," said one child, with cool assurance. Another worried about the man who had stolen basmati rice: "Why would anyone steal rice?"
After we've heard from young people, the show draws in adult views of them, from politicians' debates to proud parents. Everyone worries about the effect of budget cuts and limited opportunities; nobody has easy answers.
When the young people describe their own ambitions, they spill from career plans to exuberant fantasias, illustrated by film sequences. There's some wonderful dancing, from hip hop acrobatics to tight, sleek moves. Unleashed has immense drive and focus, bringing in different aspects of performance without losing its momentum or freshness. It's an angry, open and joyful show.
Join our commenting forum
Join thought-provoking conversations, follow other Independent readers and see their replies