Velvet Petal, Purcell Room, Southbank Centre, London, dance review: 'Sensuous and powerfully theatrical'
Scottish Dance Theatre's Velvet Petal is packed with vivid images of seduction, transformation and discovery
Zo Anderson
Tuesday 04 September 2018 12:44 Comments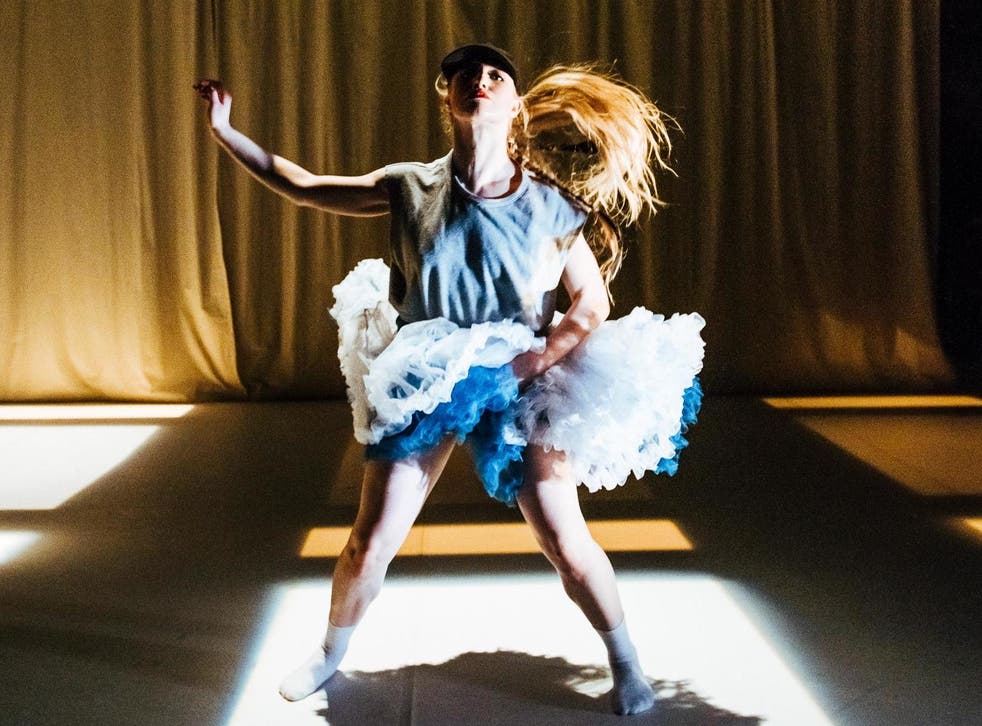 Inspired by the photographer Robert Mapplethorpe, Scottish Dance Theatre's Velvet Petal is packed with vivid images of seduction, transformation and discovery. Choreographed by the company's artistic director, Fleur Darkin, it's sensuous and powerfully theatrical.
Scottish Dance Theatre, led by Darkin since 2012, is a mid-size contemporary company with a strong sense of personality. The repertory is quirky and bold, with strong physicality and a lively sense of performance from its twelve dancers. Velvet Petal makes the most of these qualities, building a portrait of young people finding themselves.
Darkin started with Mapplethorpe polaroids, the New York art scene of the 1960s and 70s, and with butterflies. There's a rail of costumes on stage, everything from suits to tulle skirts, and a soundtrack of pop music from Leonard Cohen to The Cure. Arranged by Torben Lars Sylvest, it suggests music at a party, sometimes heard from next door.
Between dances, the performers flop into cuddle piles at the side of the stage, or hold themselves nervously aloof. Images are projected onto walls or onto a scruffy mattress. Everybody is working out who they are, on a knife-edge of swagger and vulnerability.
Dancer Adrienne O'Leary talks about photography, about the process of looking, about wanting to be remembered – she even spells out her name for us. She's assured, though later she backpedals, worried that we'll think she's pushy. Another woman climbs into a suit as it hangs on the clothes rail, feeling it out – until someone tidies the rack, sweeping her aside with the other costumes.
A man climbs out of the audience to dance face to face with a woman. They mirror each other's moves, with a juicy side-to-side swing that gets bigger and wilder. It's performance as connection, with other people or with your own self-image. The dancers get lost in movement, or are highly aware of it.
This is sexy dancing, but Darkin avoids the cliches of seductiveness. Even as they strip to their underwear or abandon themselves to partners, her dancers never feel objectified. Velvet Petal sees change from within: the risk and the excitement of coming out of the chrysalis.
At the Southbank Centre, it was performed with an audio set by electronic musician Abul Mogard – a wash of hypnotic sound, with Mogard and collaborator Marja de Sanctis hidden behind screens, while dancer Harry Clark winds and twists in front of them.
Register for free to continue reading
Registration is a free and easy way to support our truly independent journalism
By registering, you will also enjoy limited access to Premium articles, exclusive newsletters, commenting, and virtual events with our leading journalists
Already have an account? sign in
Join our new commenting forum
Join thought-provoking conversations, follow other Independent readers and see their replies