Wendy and Peter Pan, theatre review: 'Warm, irreverent humour surges through this saga of empowerment'
Royal Shakespeare Theatre, Stratford-upon-Avon
Paul Taylor
Monday 23 December 2013 12:33 Comments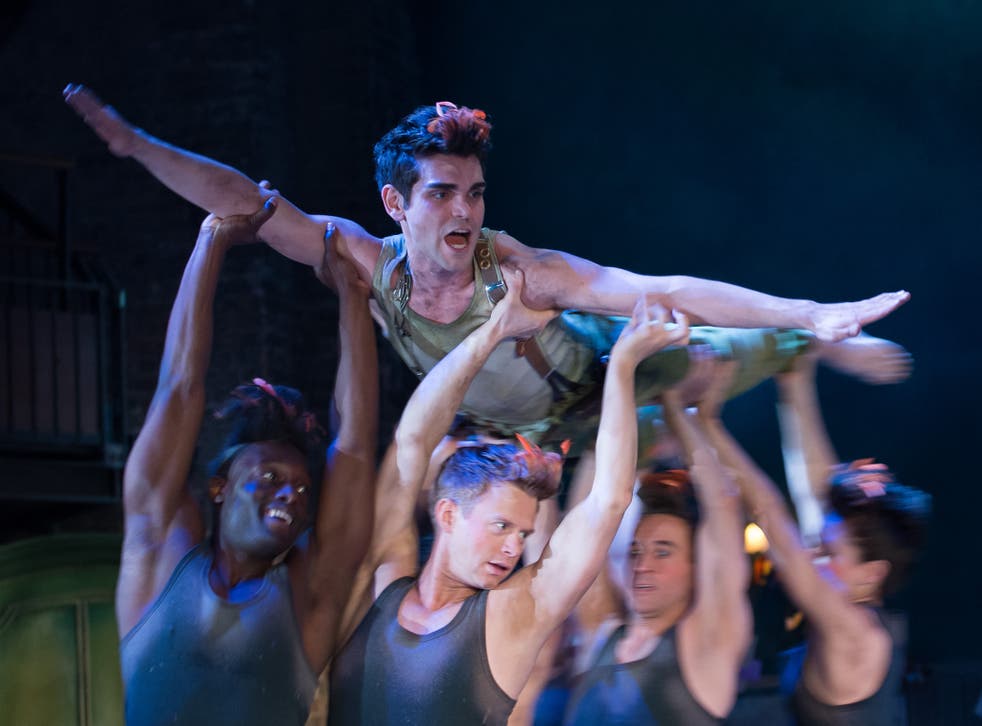 As the title indicates, Peter Pan, the "Boy Who Would Not Grow Up" cedes centre stage to Wendy, the girl who had to, in Ella Hickson's entrancing feminist reboot of the J M Barrie classic. She's not the first writer to put this slant on the proceedings, but she does so in a way that manages to tap, hauntingly, into some of the psychological sources of the original play and novel.
The roots of these go back to the death of Barrie's elder brother, David, just before his fourteenth birthday. That trauma led to the author's imaginative obsession with the idea of permanent youth and its privileges and privations. In the new adaptation, there's a fourth Darling child, Tom, who dies near the start of the show. It's an astutely conceived tragic twist that places an extra burden of responsibility on Wendy, superbly played by Fiona Button as a bright, sensitive and plucky girl, confined to the role of "damsel in distress" in her brothers' battle games and to peacemaker within the grief-scarred home. Intrigued by Peter's talk of "lost boys", she flies off to Neverland in quest of Tom and the means thereby of healing the family.
When I report that Wendy's adventures are counterpointed by Mrs Darling's experimental emergence from the marital "Doll's House" into the Suffragette Movement, you may wonder if the RSC's Christmas show is more politically correct tract than treat. There's no need to worry, though. Jonathan Munby's spectacular thrust-stage production creates a Neverland that's a magical distortion of the Darling nursery and warm, irreverent humour surges through this saga of empowerment.
Surmounting the stereotype of mutually jealous females, Tinkerbell (a beefy Cockney bovver-girl in Charlotte Mills's very funny performance) and Michelle Asante's tough, bad-ass Tiger Lily eventually join in sisterly solidarity with Wendy and head off "to kick some pirate bum". But Guy Henry's Captain Hook, a devious melancholic tormented by Peter's immortality, is as much inclined to play twisted mental games with his adversaries as spar with them by swashbuckling. He tries to suborn Wendy by dressing her up in the finery of a princess (presumably plundered from a previous victim rather a token of secret transvestism) and he subjects Peter to a frightening vision of the future in which he is trapped by marriage and fatherhood.
Sam Swann's Peter has right the allure and elusiveness as the eternal boy who is here borne aloft by a gang of punky look-alike "shadows". This bunch, who also do duty as harnessing-assistants, got on my nerves a bit, but the flying itself, on deliberately visible wires, makes your stomach lurch with delight. Fiona Button is heartbreaking in her stoical disappointment at Peter's obdurate refusal to grow up (which here feels like an image, pushed to the extreme, of male-female relations in general) and in her gulping realisation that Tom will remain in Neverland forever. But her climactic leap into the air, for the first time unaided by fairy dust, comes over as a glorious gesture of courage and imagination. Highly recommended.
Register for free to continue reading
Registration is a free and easy way to support our truly independent journalism
By registering, you will also enjoy limited access to Premium articles, exclusive newsletters, commenting, and virtual events with our leading journalists
Already have an account? sign in
Join our new commenting forum
Join thought-provoking conversations, follow other Independent readers and see their replies