Wild Honey, Hampstead Theatre, London, review: Jonathan Kent directs with consummate tragicomic timing the final scene
Michael Frayn's comedy of errors, based on Chekhov's posthumously discovered early play, stars Geoffrey Streatfeild as an unfortunate Russian Don Juan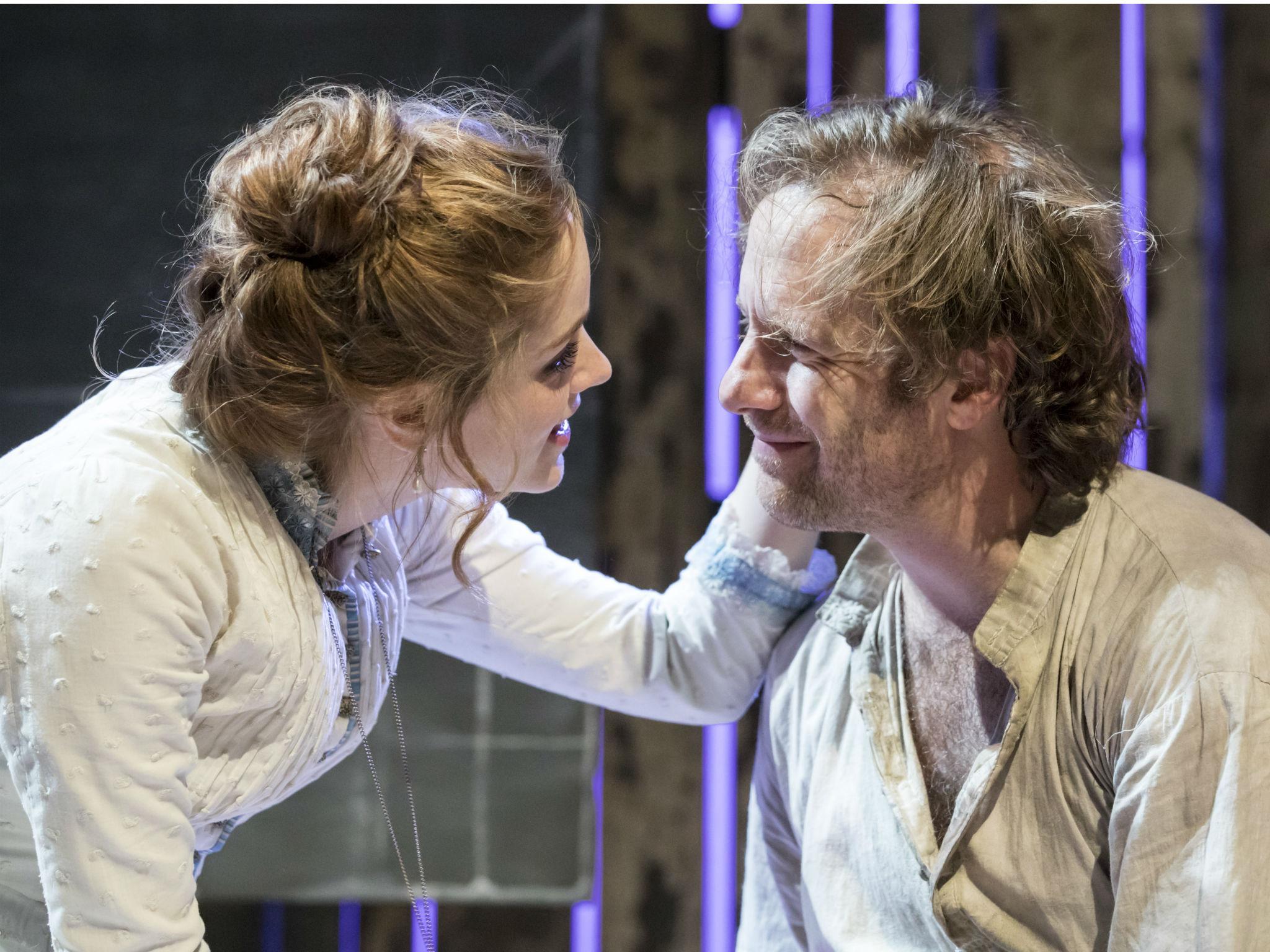 After seeing Sir David Hare's version of Platonov in the great Chichester/National Theatre marathon of three early plays by Young Chekhov, it's intriguing to re-encounter what Michael Frayn made of the same material in his classic 1984 adaptation, which he called Wild Honey. Howard Davies – the greatest director in our era of the Russian and American repertoire – died while working on this beautifully-cast and conceived revival. It's been carried through to rich completion by Jonathan Kent, who is oddly well-placed to do so having just scored a huge triumph with his production of Young Chekhov.
The title page was missing from the unwieldy draft in the author's own handwriting (it would take six to seven hours to perform in its entirety) that turned up in 1920 in a safe-deposit in a Moscow bank. Platonov, the protagonist after whom most versions are named, is a 27-year-old provincial school teacher who is angry about everything, not least the corrupt society of land-grabbing merchants where an upstart entrepreneur can own more taverns than a peasant has kopecks, and even more so about his failure to live up to his early idealism. The black joke is that he's a hapless, half-accidental Don Juan. No matter how badly he treats them, he's irresistible to women and, in addition to Sasha (Rebecca Humphries) his long-suffering wife, three are competing for him – Anna Petrovna (superb Justine Mitchell), a widowed landowner; her stepdaughter Sofya (Sophie Rundle) who is actually on honeymoon with his best friend; and Jo Herbert as an embittered chemistry student.
Geoffrey Streatfeild is excellent as the electric eel in this barrel of provincial dead fish. "The last five years have ravaged me like rats at a cheese" he says, projecting the kind of allure that is almost enhanced when it's unkempt and going to seed. But a long silence, abashed and seething, falls when Sofya, who knew him when he was being touted as 'a second Byron' asks the mortifying question "Why haven't you done better?" Hare has been on a mission to upset our assumptions about Chekhov. Rather than the later god-like author 'who is not felt to intervene' in his work, the young Chekhov, Hare maintains, is willing to let his own passion and political anger pour out through his characters. Platonov, on that view, would be more the forerunner of Osborne's Jimmy Porter than the Norman of Ayckbourn's Norman Conquests.
In an interview in the programme to the current production, Frayn says that "One of the things that I most admire about [Chekhov] is that he's entirely absent from his own work". It would be easy to put this division down to temperamental differences between the adaptors. In practice, though, it matters less than you might think. Hare's version is more open to the sprawl and untidiness of the original, but Frayn has spruced up its strain of black farce – he has not imposed it in his own image. Kenneth Tynan, having watched a Royal Court version in 1960, wrote that "The play makes a singular impression as if a Russian novel of country life had been dramatised by Georges Feydeau and then handed over to Chekhov for complete rewriting."
The tipsy comedy of errors in the forest and the inebriated farcical shenanigans on the railway track outside Platonov's house are choreographed with great aplomb. Kent directs with consummate tragicomic timing the final scene where our hero is cornered in the school room by a succession of the people he has deceived and there's vodka-tippling counterpoint ("The quicker we drink it the sooner it will be gone") between his despair and that of Anna Petrovna as an educated, unorthodox woman who has left with nothing worthwhile to do ("What am I here for? Why am I alive?"). Recommended.
Join our commenting forum
Join thought-provoking conversations, follow other Independent readers and see their replies