Xerxes, Hackney Empire, London, review: 'Only half the cast have comprehensible diction'
This patchy revival takes its inspiration from 'The Dam Busters'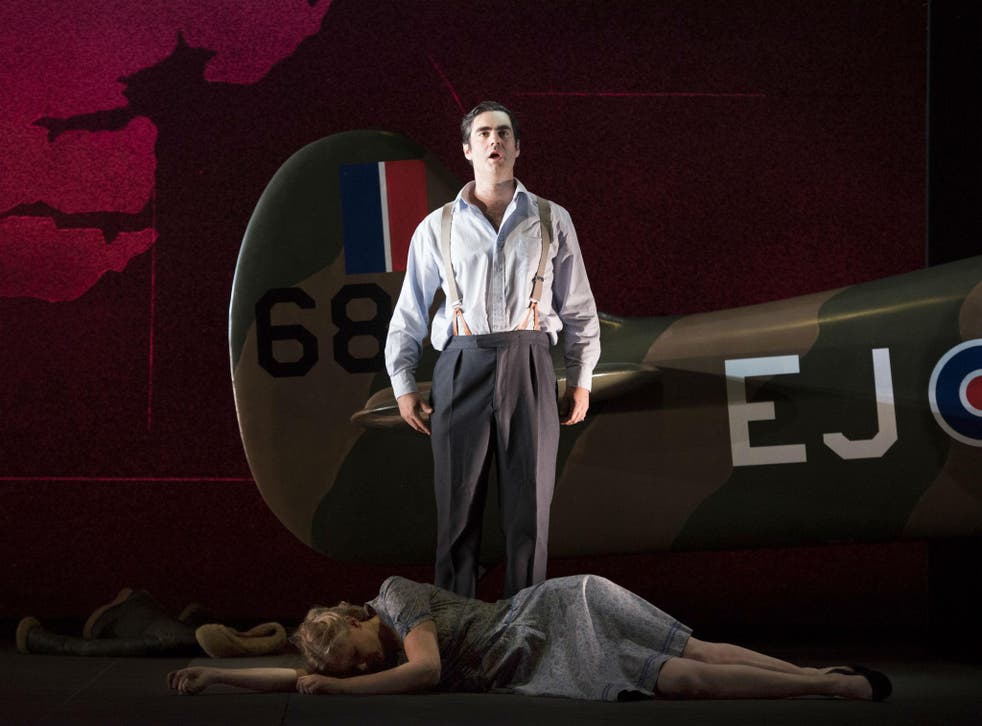 English Touring Opera's take on Handel's sublimely beautiful comic opera is back in revival. The aria everyone knows – "Ombra mai fu" – is the Persian King Xerxes's paean to a generously spreading plane tree. But in director James Conway's production it's sung to a plane – a Spitfire, to be precise, because this Xerxes is sending his fighters to avert invasion in 1940. Romilda, whom the king and his brother Arsamene quarrel over, is a voluntary nurse, while Arsamene is a flying ace; taking its inspiration from The Dam Busters, the show is spurred by back-projected newsreel footage of destruction from the air plus soundtrack.
Second time round, all this wears terribly thin, particularly when it undermines what should be riveting musical moments – the king's climactic "tantrum" aria, or the spikily poignant love duet between Romilda and Arsamene. The directorial funny business – catfights in the Nissen hut etc – isn't funny. Moreover, only half the cast have comprehensible diction, and there are no surtitles to help us with the labyrinthine plot.
This opera's musical challenges are huge, and only Carolyn Dobbin (Armastre), Galina Averina (Atalanta), and Andrew Slater (Ariodate) properly rise to them. Julia Riley's Xerxes is sweetly sung but underpowered, Clint van der Linde's Arsamene begins hootily, though settles down; the intonation of Laura Mitchell's Romilda comes and goes; Peter Brathwaite functions feistily as the servant Elviro. Under Jonathan Peter Kenny's direction the period-instrument Old Street Band has charm.
Register for free to continue reading
Registration is a free and easy way to support our truly independent journalism
By registering, you will also enjoy limited access to Premium articles, exclusive newsletters, commenting, and virtual events with our leading journalists
Already have an account? sign in
Register for free to continue reading
Registration is a free and easy way to support our truly independent journalism
By registering, you will also enjoy limited access to Premium articles, exclusive newsletters, commenting, and virtual events with our leading journalists
Already have an account? sign in
Join our new commenting forum
Join thought-provoking conversations, follow other Independent readers and see their replies