Strong female roles make audiences uncomfortable, says leading director
Vicky Featherstone also believes critics and audiences judge female playwrights more harshly than their male counterparts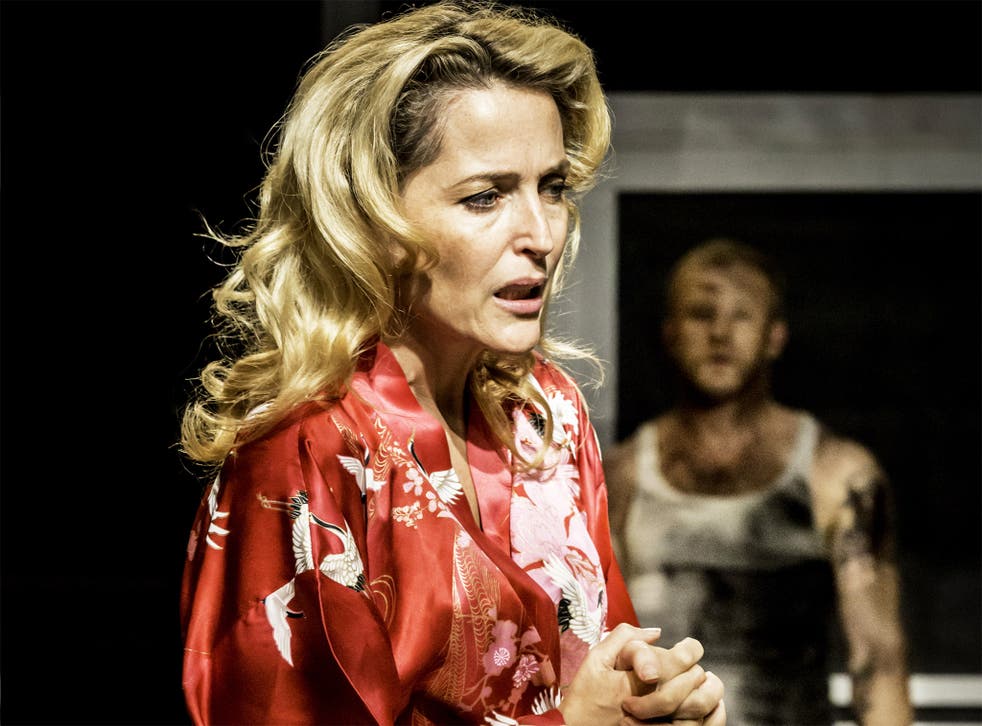 There has never been a female equivalent of Hamlet or Willy Loman, the main character in Arthur Miller's Death of a Salesman, because strong women in lead roles make audiences uncomfortable, one of Britain's leading theatre directors has said.
Vicky Featherstone, artistic director at London's Royal Court also believes both critics and audiences judge female playwrights more harshly than their male counterparts.
Featherstone, who directed Maxine Peake in How to Hold Your Breath earlier this year, revealed that Peake felt the press was prejudiced against her because she was a woman playing a female lead role. "We haven't seen a female King Lear, we haven't seen a female Willy Loman, we haven't seen a female Hamlet. People haven't written those plays yet. And when they do write them, or when they try to write them like Zinnie Harris [author of How to Hold Your Breath] did, people don't receive the play very positively," she said.
A report in The Stage newspaper says the director made the comments at a career retrospective at the Victoria and Albert Museum. She added: "Maxine, when she played Hamlet, had been completely lauded in her performance. When she played the character in How to Hold Your Breath – which was an "everyman" story that happened to be a woman – she felt the way she was being written about in the press was very discriminatory. If that character had been a man, it would have been different.
"It's something Nick Hytner [former artistic director of the National Theatre] said to me years ago: 'We're really used to living in a society where the main narrative – politicians, kings, judges – the main narratives on-stage and in our lives are male-led. And actually, we don't know whether we're very good yet at watching a female narrative, especially with a flawed character.'"
Theatre commentator Terri Paddock, who founded WhatsOnStage.com, agreed: "It's a really valid point," she said. "I don't think critics or audiences are consciously prejudiced against women in strong leads; we're just unaccustomed to seeing it. Can you imagine something like Death of a Salesman or Hamlet being thought of as 'men's theatre' or addressing 'men's issues'?
"Yet if you see a play with a strong female role, very often it would be seen as a play addressing women's issues rather than human issues. I think it's not even conscious; it's a casual prejudice based on what we've read and seen and grown up with."
Featherstone also said audiences often only feel at home with simplistic, amusing female roles, using the example of the lead in April de Angelis's play Jumpy – played in 2011 by Tamsin Greig.
"What we're able to do is watch a female character like the character in Jumpy, which is a very clear character of a woman of a certain age... it's something we can get hold of. She's not particularly flawed, she's quite funny and the play works like that," she said.
Featherstone said the female playwrights she works with "feel very nervous and angry, collectively and individually, about the fact their plays are given a different sense of scrutiny to the men's," adding: "We all – myself included – still feel more comfortable with a male narrative, and I don't know why that is."
Register for free to continue reading
Registration is a free and easy way to support our truly independent journalism
By registering, you will also enjoy limited access to Premium articles, exclusive newsletters, commenting, and virtual events with our leading journalists
Already have an account? sign in
Register for free to continue reading
Registration is a free and easy way to support our truly independent journalism
By registering, you will also enjoy limited access to Premium articles, exclusive newsletters, commenting, and virtual events with our leading journalists
Already have an account? sign in
Join our new commenting forum
Join thought-provoking conversations, follow other Independent readers and see their replies