Why is this Tennessee Williams play so rarely performed?
As the London premiere of 'A Lovely Sunday for Creve Coeur' takes place, director Michael Oakley talks about the lesser known works of Tennessee Williams and the similarities between this and the playwright's other works
Michael Oakley
Tuesday 13 September 2016 14:26 Comments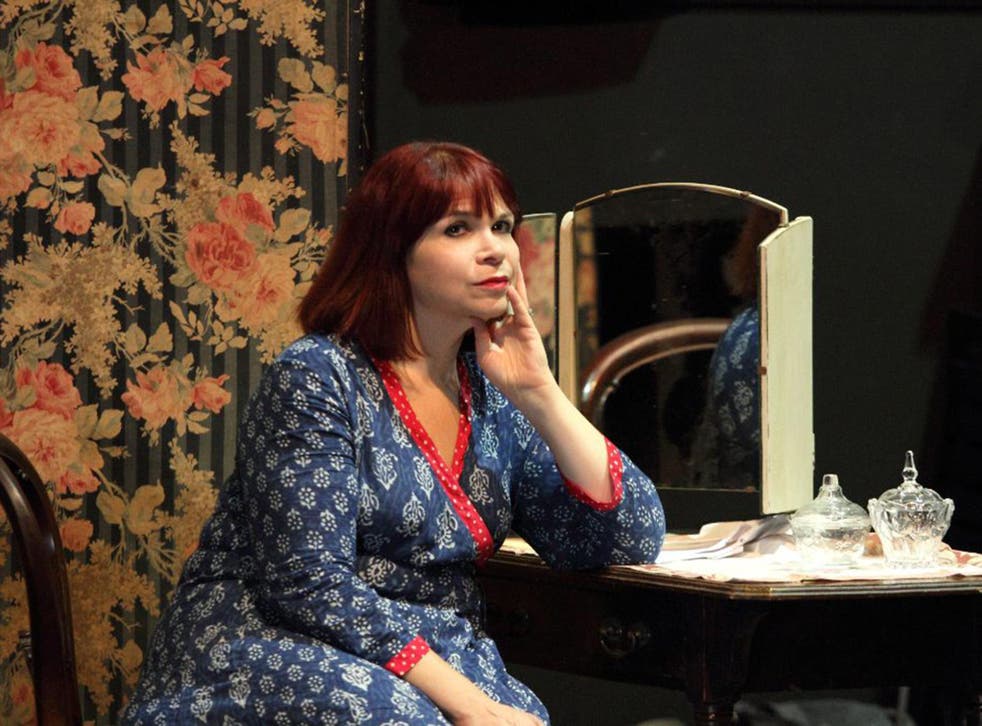 No-one does titles like Tennessee Williams. Some of the best known in the world – including A Streetcar Named Desire, Cat on a Hot Tin Roof and Sweet Bird of Youth – were coined by him. Yet the equally arresting A Lovely Sunday for Creve Coeur is a title that very few have heard of.
I certainly hadn't heard of it when my agent, Mel Kenyon, gave it to me to look at. Having recently taken over the representation of the Tennessee Williams estate in the UK, she had been working her way through his rarely produced plays and thought Creve Coeur stood out from the crowd.
A couple of years ago, I directed a revival of Terence Rattigan's notorious 1958 flop Variation on a Theme at the intrepid Finborough Theatre. Although I loved the play, it was strange rehearsing a text that had been so reviled on its first outing; it's hard sometimes to ignore the weight of that grey cloud.
With Rattigan's brilliance firmly re-established with modern audiences, I need not have worried and I'm proud to have reconnected people with that play. So the challenge of remounting Creve Coeur felt possible. Like Rattigan, Williams' later works were widely loathed and disregarded in their premiere productions, but I was surprised to discover that A Lovely Sunday for Creve Coeur broke that mould and marked something of a comeback for the ailing writer.
When Williams started to pen Creve Coeur in the late 1970s, it had been almost two decades since he'd had a big commercial hit. The story goes that he found an old unproduced screenplay – All Gaul is Divided – in a drawer and set to work at adapting it for the Spoleto Festival.
What makes the play version so remarkable is that the essence of its theme, character and world derives from the high point of what we could term 'vintage' Williams. The screenplay had been written in 1950 – slap bang in the middle of the two hits A Streetcar Named Desire and Cat on a Hot Tin Roof. The play's setting, a tenement apartment in St Louis in the 1930s, echoes that of The Glass Menagerie – and there's even a fragile Southern Belle.
So far, so recognisably 'vintage' Williams. Yet the style of Creve Coeur very much falls into his later oeuvre. He is perhaps less well known as a comic writer, a genre he increasingly returned to in his later plays. I think that Period of Adjustment is a brilliant comedy (superbly demonstrated by a revival at the Almeida Theatre in 2006). Creve Coeur certainly has its fair share of comic ingredients – indeed it sometimes veers towards farce. It's also much more frank in its language. In 1978, when Creve Coeur premiered, Williams was no longer constrained by the watchful eye of the censor. Dorothea Gallaway can admit to being disappointed by "premature ejaculation", and can openly declare that she desired her beau Ralph Ellis "even more than he did me". Blanche du Bois, Williams' most famous character, could only insinuate such things on stage. The themes of the 'vintage' and style of the 'late' Tennessee Williams combined give A Lovely Sunday for Creve Coeur a unique and unexpected tension.
It would be fair to say that critics thought the Spoleto production showed promise rather than being a big hit, but it was deemed successful enough to get an Off-Broadway transfer to New York, where – after some significant revisions – critics and audiences were unanimous in their praise and plans were afoot to bring it to Broadway. Sadly, like so many theatre projects even today, actors get other jobs and creative teams have other commitments. None of the cast could make the dates work at the same time and Williams no longer had the support or pulling power to get things moving. Plans for his big Broadway comeback simply fizzled out.
Since then, the play has rarely been seen and has virtually been forgotten – not least by many of his own biographers. John Lahr's definitive and magisterial tome of a book, Mad Pilgrimage of the Flesh, doesn't assign even a sentence to the play in its main narrative (it is only mentioned in an appendix timeline). It's always exciting to explore any play by a great writer – but its all-female cast of brilliantly drawn characters alone makes Creve Coeur worthy of revival.
Williams always claimed that the two writers he most admired were Anton Chekhov and DH Lawrence. I think the humour in the face of desperation in Creve Coeur has echoes of Chekhov, and the exploration of desire and possession is not a million miles from Lawrence. Add to this Williams' unique skill of conjuring a title that perfectly encapsulates the mood of the play and maybe, just maybe, A Lovely Sunday for Creve Coeur might finally earn that sentence.
A Lovely Sunday for Creve Coeur opens at the Print Room at the Coronet on 15 September
Register for free to continue reading
Registration is a free and easy way to support our truly independent journalism
By registering, you will also enjoy limited access to Premium articles, exclusive newsletters, commenting, and virtual events with our leading journalists
Already have an account? sign in
Join our new commenting forum
Join thought-provoking conversations, follow other Independent readers and see their replies