Top 25 British designs revealed: The iconic red phone box is voted nation's favourite
The Spitfire, Dr Martens and the red pillar box also made the list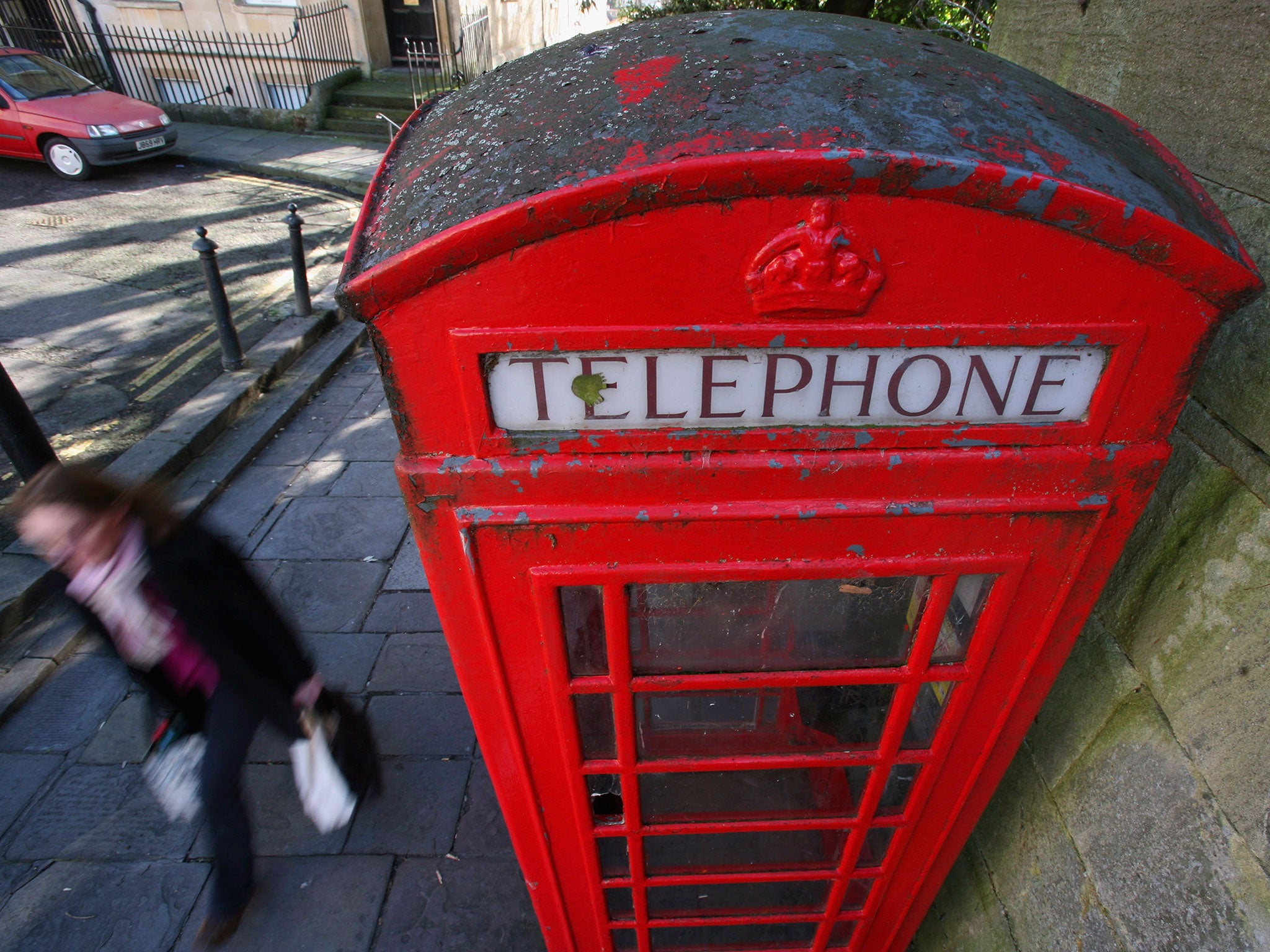 In 1924, Sir Giles Rober Scott designed a functional red phone box. Little did he know that almost a century later, it would be voted the greatest British design of all time.
Almost 40 per cent of British adults who took part in a poll agreed that the phone box, with its eye-catching colour and nearly sloped roof, ia the best design to come out of the country.
Sharing a similarly distinctive colour, the Routemaster Double Decker Bus came in second with 28 per cent of the vote, which was followed by the Union Flag, with just under a quarter.
The Samsung Galaxy S6 Great British Design Study - In pictures
Show all 9
Overall, British transport performed particularly well in the survey, with luxury the Rolls Royce car, the high-speed Concorde aircraft, the January E-Type, the Aston Martin DB5 and the more humble London Taxi all making the top 20.
Fashion was also celebrated. Wardrobe staples including the miniskirt, tartan print, wellington and Dr Martens boots, the Burberry Trench coat and a suit tailored by the experts of Saville Row all find a place in the top 25.
The list also revealed how great design can spark strong emotions, as three in four participants of said that home-grown creations like the Raleigh Chopper, Concorde and Dr Martens boots made them feel nostalgic, while 77 per cent of Brits polled felt that we as a nation are still producing great home-grown British designs.
To decide the top 25 list, called the Samsung Galaxy S6 Great British Design Study, Professor McDermott led a panel of judges to whittle down the country's design triumphs into a longlist, which was then put to a national poll of 2,000 UK adults.
Top 25 Greatest British Designs
1 Red Phone Box (K Series) – 39%
2 Routemaster Double Decker Bus – 28%
3 Union Jack – 24%
4 Spitfire – 23%
5 Rolls Royce – 22%
6 London Taxi – 21%
7 Tube Map – 21%
8 Mini Cooper – 20%
9 Concorde – 20%
10 Red Pillar Box – 17%
11 Jaguar E-Type – 16%
12 Aston Martin DB5 – 12%
13 Miniskirt – 11%
14 London Eye – 11%
15 Double Helix DNA structure – 10%
16 Wembley Stadium – 9%
17 First Class Postage Stamp – 8%
18 Dr Martens – 6%
19 Angel of the North – 5%
20 Wellington Boots – 5%
21 London 2012 Olympic Torch – 5%
22 Tartan Print - 5%
23 Burberry Trench Coat – 4%
24 Saville Row Suit – 4%
25 Fred Perry Polo Shirt – 3%
Join our commenting forum
Join thought-provoking conversations, follow other Independent readers and see their replies