BBC could start making shows for foreign and UK broadcast rivals as part of Director-General's 'competitive revolution'
The BBC's production teams have previously made programmes only for in-house us
Ian Burrell
Thursday 10 July 2014 00:09 Comments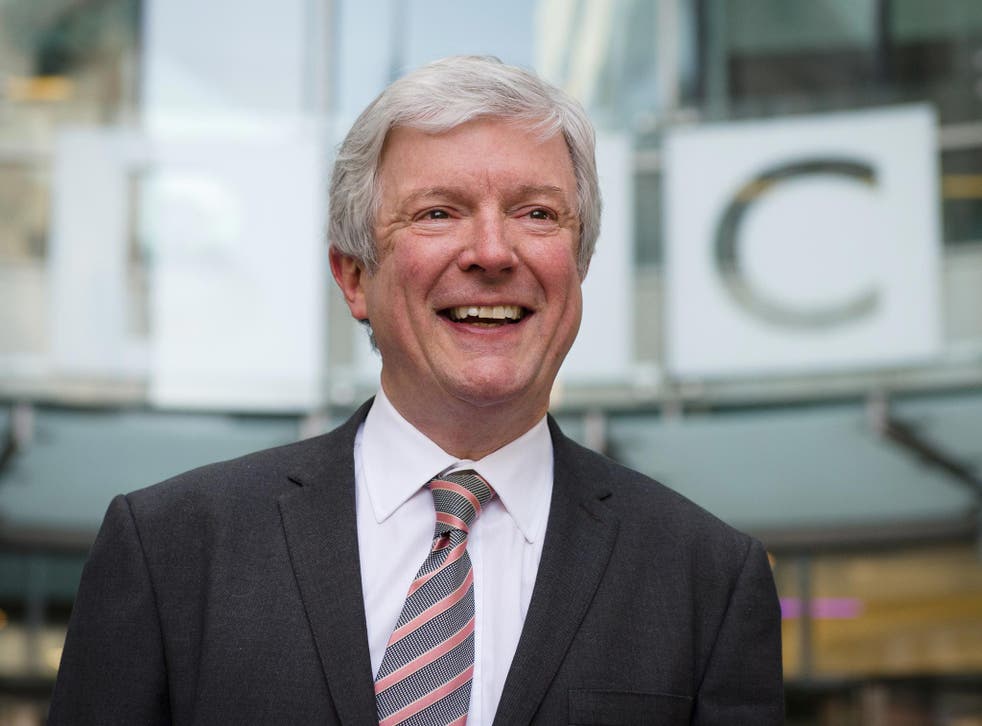 The BBC could start creating shows for foreign and UK broadcast rivals in a radical and money-driven transformation that will be outlined today by its Director-General Tony Hall.
Lord Hall's vision for a "competition revolution" – which would require major changes to the BBC's regulatory structure – also involves making all of the BBC's output open to competitive tender from commercial companies.
The BBC's production teams have previously made programmes only for in-house use, although the organisation's commercial arm, BBC Worldwide, sells successful formats to overseas buyers.
Lord Hall wants BBC Production to be allowed to go out and compete for business, both abroad and within the UK. "If independent producers can take their ideas to any broadcaster around the world, I would want the same for BBC Production. We're up for a discussion as to whether they should offer ideas to other UK broadcasters," he will say.
"In return", the BBC would end the arrangement that allows commercial companies to compete to make 50 per cent of BBC shows and make all of the organisation's output subject to outside competition, potentially giving greater choice to BBC channel controllers.
The plan is said to represent "the single biggest breaking open of the BBC since it was first conceived" in 1922, said one source. Hundreds of millions of pounds worth of business would be made subject for competition.
Lord Hall is anxious that the BBC is seen as a modern media organisation that is not afraid of subjecting its creative output to the open market and is able to create further revenue streams beyond the licence fee. "Proper competition and entrepreneurialism requires a level playing-field. We should have regulation in the TV supply market only where it's needed so that we can let creativity and innovation flourish," Lord Hall will say.
The proposals, released in advance to The Independent and some other news outlets last night, represent an attempt by Lord Hall to set the tone of the debate on the renewal of the BBC's Royal Charter, which lasts until the end of 2016. "I welcome Ofcom looking at this question in their [Public Service Broadcasting] review and it's clear that this will be one of the big debates in Charter review," he will say.
Lord Hall believes his plan would make the BBC "the most contested organisation in the public sector". He will urge his executives to adopt a "compete and compare" approach, adopting best industry practice to ensure value for money.
Access unlimited streaming of movies and TV shows with Amazon Prime Video Sign up now for a 30-day free trial
Sign up
The proposals could not come about without major reform of the BBC's charter, regulatory approval and significant changes to existing legislation.
The Director General's comments are likely to provoke lively debate among the UK's other public service broadcasters and the independent production sector. He is speaking at an event titled The Future of the Licence Fee, hosted by the Centre for Law, Justice and Journalism at City University London.
Register for free to continue reading
Registration is a free and easy way to support our truly independent journalism
By registering, you will also enjoy limited access to Premium articles, exclusive newsletters, commenting, and virtual events with our leading journalists
Already have an account? sign in
Join our new commenting forum
Join thought-provoking conversations, follow other Independent readers and see their replies