Broadchurch season 3 finale review: Trish Winterman's rapist revealed in a shocking denouement
*Spoilers for the Broadchurch finale follow*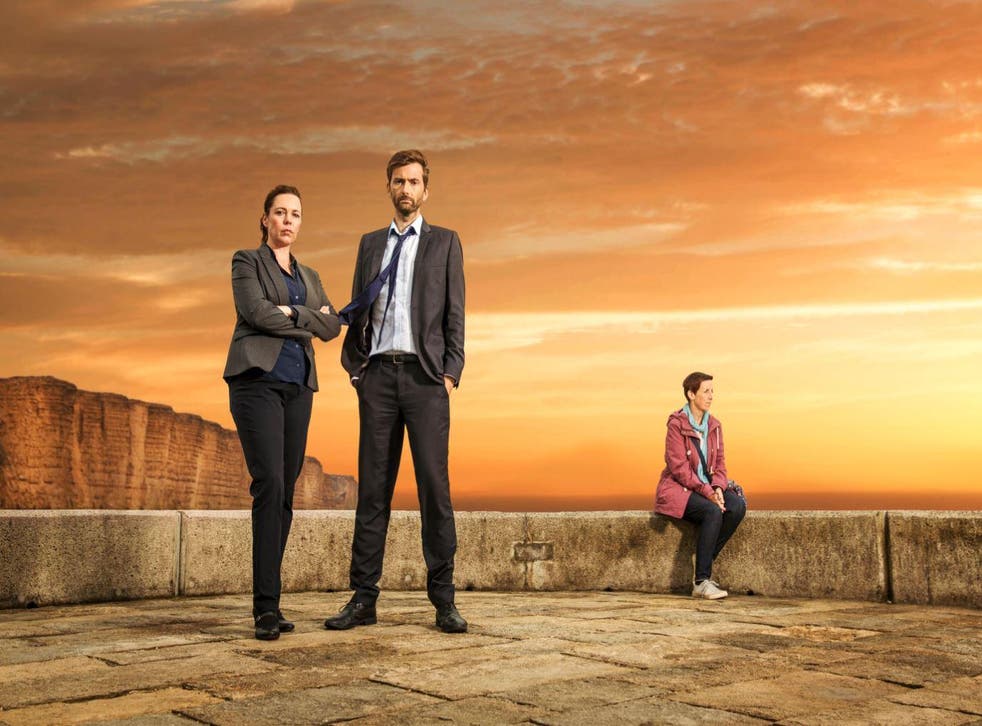 So, it was Twine Boy whodunnit. Well, technically, it was lonely, impressionable schoolboy Michael Lucas (Deon Lee-Williams) who was groomed by Leo Humphries (Chris Mason) to attack Trish. It took over 40 minutes to twist its way to the denouement, yet while big reveals that have over seven hours of build-up are always going to be anti-climactic in some way, this managed to be shocking and challenging for viewers. Thanks to top-drawer acting across the board, not least from Broadchurch's detective duo Hardy (David Tennant) and Miller (Olivia Colman), and a pacy script, it was also the sort of gripping telly that makes you feel like you've been holding your breath for the best part of an hour – in a good way.
"It's just sex," said Leo in the interview room when the game was up and it was revealed that as well as bullying Michael Lucas into Trish Winterman's attack, he was behind at least two more similar crimes. "It's rape," Olivia Colman's DS Miller shouted. "They did not get a choice, their bodies are not yours."
If it seemed implausible that a 16-year-old would rape a middle-aged woman, then remember Miller's words from an earlier episode: "Rape is about power and control, not sex." Miller, of course, is creator Chris Chibnall's conduit into our living rooms. It has been well documented that the team spent months researching this storyline and worked with rape crisis centres and other front-line services to give an accurate portrayal of how the police deal with sex attacks, as well as tackling the issue of our preconception around what rape victims and rapists look like.
Broadchurch: The Final Chapter Trailer
I think Chibnall can move to his new role at Doctor Who safe in the knowledge that it was a job well done. Just as Trish, played sublimely by Julie Hesmondhalgh, was not one of the young, conventionally attractive rape victims we have become all-too used to seeing on our screens, Leo Humphries did not fit with society's view of a rapist. Creepy Mackerel Man (Jim Howick) was that guy. Unlike him, Twine Boy was traditionally good-looking with a pretty girlfriend. He would have no problem getting sex, right? So this was about something else: control and power.
What could have felt just a TV show hammering home a moral point, was for the most part a fine piece of drama. It was right that we weren't shown the attack in all its horror. A crying Michael Lucas looming over Trish's inert body was awful enough.
In the police station, Hardy and Miller went out with a flourish . He, characteristically, was loving the thrill of the chase slightly too much: "The vice is tightening, Miller, and they're starting to squeak," he said, with barely concealed glee. "I still enjoy those moments when some cocky bastard trashes their own alibi without realising it," he crowed when taxi driver Clive Lucas slipped up. Miller spent the whole episode looking a potent combination of angry, disappointed in the human race and sad. Not least when everything fell into place. Given her husband turned out to be latent paedophile and her son had been watching porn with a schoolboy rapist, plus all the men she interviewed were lying about something, you could understand why she might swear off them for life: "He's not what men are, he's an aberration," said Hardy. Thank God, he's right.
Being the end of the series, Chibnall had to wrap up the Mark Latimer storyline. Beth (Jodie Whittaker) and Mark's (Andrew Buchan) late-night chat about his suicide attempt was needed and I was more moved than I expected when Beth told her husband they would not be getting back together. Yet, I'm sure I wasn't the only viewer willing the action to get back to the interview room during their scenes.
There was always going to be a slight cheesy element to tying up the trilogy, and my heart sunk when only a few minutes to the end, the whole cast had, implausibly, turned out for the vicar's last sermon. The congregation included the likes of Jim Atwood (Mark Bazeley) and Ed Burnett (Sir Lenny Henry), men who had only just got out the cells and for one reason or another, had a lot of explaining to do to their loved ones. Mercifully, that scene was short and actually quite sweet. I also enjoyed Maggie the newspaper editor (Carolyn Pickles) deciding to have a go at becoming Wessex's biggest YouTube sensation.
Rightly though, it was Hardy and Miller who had the last word. Her in that old orange jacket and him in one of his crumpled suits. Just when we thought they might actually go down the pub and toast their success, Hardy declined to go spend time with his daughter and Miller with her sons. A good call, that.
As cameras panned along those now familiar cliffs, it was hard not to feel a twinge of sadness for the end of Hardy and Miller, for now at least. David Tennant and Olivia Colman as the duo have managed to make us cry, laugh and really think – and left us wanting more. That is a legacy Chibnall should be proud of.
Join our new commenting forum
Join thought-provoking conversations, follow other Independent readers and see their replies