DJ who played Wham's 'Last Christmas' 24 times in a row punished
Joe Kohlhofer forced to work Christmas and New Year shifts over stunt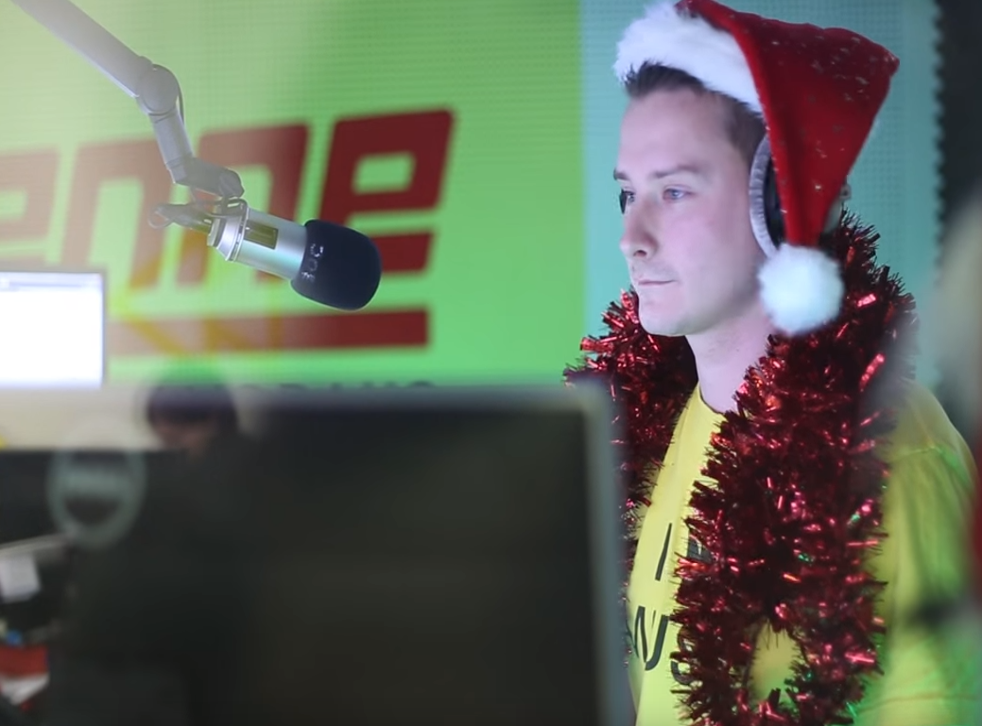 The Austrian radio DJ who played Wham's 'Last Christmas' 24 times in a row has been punished by his station.
Joe Kohlhofer barricaded himself in the studio, locking out his co-host Patricia Jordan and station producers to prevent them from changing the song.
But as a result of his prank, Mr Kohlhofer is now working shifts on Christmas Eve as well as New Year's Eve.
The programming chief of radio station, Antenne Kaernten, Timm Bodner said: "In general, it was funny but there must be consequences.
"As a consequence he will have to work tomorrow on Christmas [Eve] and on New Year's Eve."
The Carinthia-based DJ began his one-song marathon on his morning show at 8am and only stopped two hours later when his four-year-old daughter called in to complain.
Mr Kohlhofer had intended for the stunt to get people in the mood for Christmas.
Register for free to continue reading
Registration is a free and easy way to support our truly independent journalism
By registering, you will also enjoy limited access to Premium articles, exclusive newsletters, commenting, and virtual events with our leading journalists
Already have an account? sign in
Register for free to continue reading
Registration is a free and easy way to support our truly independent journalism
By registering, you will also enjoy limited access to Premium articles, exclusive newsletters, commenting, and virtual events with our leading journalists
Already have an account? sign in
Join our new commenting forum
Join thought-provoking conversations, follow other Independent readers and see their replies