A modern Mrs Robinson with a passion for laughs
Sarah Alexander is happy to play the older woman, she tells Gerard Gilbert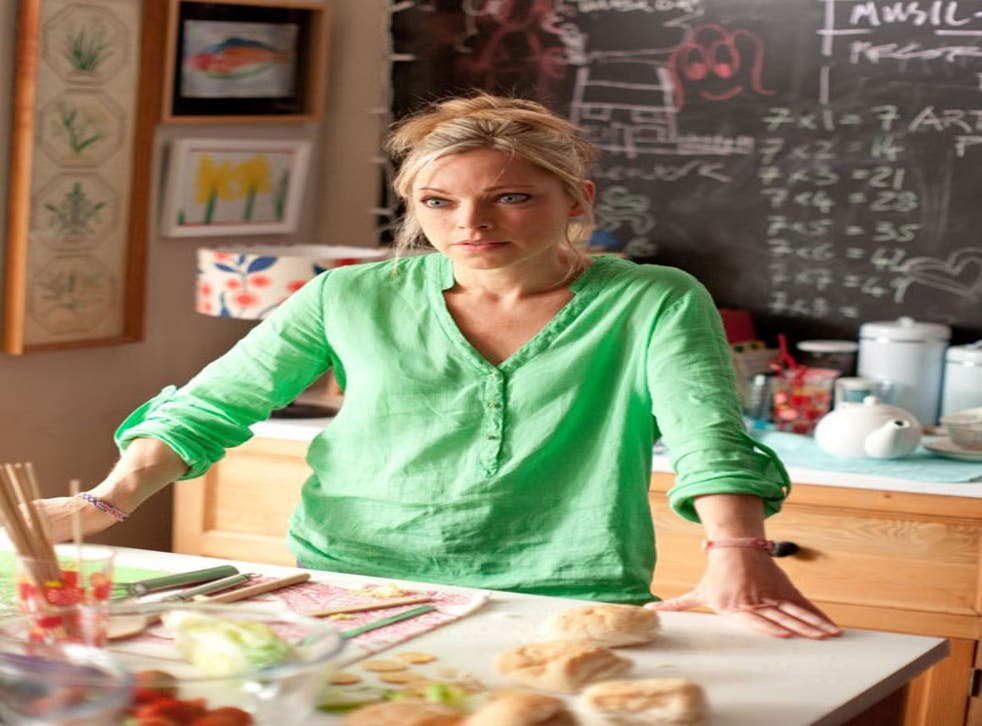 Her Michelle Pfeiffer-ish looks and bone structure could have led to a succession of romantic leading roles, except Sarah Alexander long ago subverted this conventional career path with her gift for comedy.
However, now, at the age of 41, she is the romantic lead – in a comedy. She plays Gemma Jones, the "older woman" in the age-gap romcom, BBC1's Me and Mrs Jones. The younger man is played by Robert Sheehan from Misfits, while Inspector Lynley star Nathaniel Parker displays hitherto hidden comic aplomb as the more "appropriately aged" single father who makes up the third side of a love triangle.
The somewhat deluxe nature of the cast hints at the unexpected quality of the writing for a primetime BBC1 series, courtesy of two veterans of Green Wing and Smack the Pony, Oriane Messina and Fay Rusling, and the involvement of the same company, Hartswood Films, which makes Sherlock. The executive producer is Beryl Vertue, who, along with her husband Steven Moffat, was responsible for perhaps Alexander's greatest TV role to date, Susan Walker in the relationship comedy Coupling, which ran for four years at the start of the century.
"When Beryl sends you a script you get excited… she is a serious comedy heavyweight," says Alexander in a pizza restaurant on Notting Hill's boho-chic Portobello Road. She lives just around the corner with her husband, the comedy writer-performer Peter Serafinowicz, and their two children, Sam, five, and Phoebe, who is three. Motherhood is the reason why – apart from a role in the ITV legal drama, The Jury, Alexander has been off our screens.
Seeing the comedy potential is what Alexander – or Smith to give her birth name (her father was the Panorama editor Frank Smith) – has been doing ever since the mid-Nineties when she befriended Ben Miller on the shoot of an advert for a disposable camera, and joined the regular cast of his and Alexander Armstrong's Channel 4 sketch show Armstrong and Miller. The ground-breaking, female-led sketch show Smack the Pony followed, Alexander being a fully paid-up member of the team, writing and performing much of the material, but somehow missing out on a top billing that was mysteriously confined to Doon Mackichan, Fiona Allen and Sally Phillips.
"I don't know what to say about that… they wanted three but they did have four. I was sort of like the uninvited guest. All good," she adds brightly. She admits that it did rankle – but not enough to stop her working again straight afterwards with Smack the Pony producer Victoria Pile, on Green Wing.
Alexander says she was apprehensive about kissing the 24-year-old Sheehan in the show, but only because "you wonder what they're thinking – you're wondering whether they're dreading it. It's an odd situation to be in." Alexander has personal experience of age-gap romance, having, as a 29-year-old (much to the delighted opprobrium of The Daily Mail) dated the 72-year-old Gerald Harper – veteran "smoothie" actor of Adam Adamant Lives! and Hadleigh.
"I didn't really compare it to my own life in that respect, no, I genuinely didn't," she says. "But what I did think about was how one might be walking down the street and spot a good-looking, handsome young guy and then you catch yourself and think, 'Oh God, I'm 41…'
"You're the same person you were when you're 16, so was it my 16-year-old head that's just appreciating a beautiful boy walking down the street, or is it my 41-year-old self checking out this boy and…? It's, er, you know what I mean?"
'Me and Mrs Jones' is broadcast on Fridays on BBC1
Join our new commenting forum
Join thought-provoking conversations, follow other Independent readers and see their replies