And Then There Were None: BBC's new Agatha Christie adaptation would make the queen of crime proud
'It is a really profoundly disturbing and anguishing psychological thriller'
Gerard Gilbert
Sunday 20 December 2015 15:36 Comments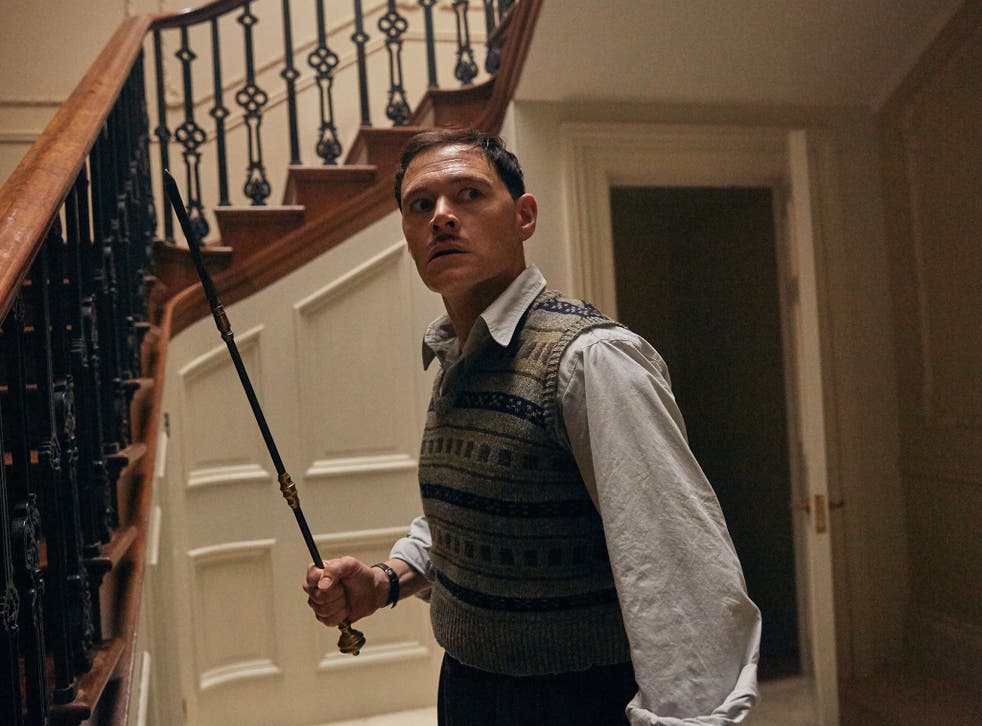 In a meticulously designed Art Deco drawing room, actors dressed in 1930s formal wear are standing around with cocktails to hand, discussing murder. Outwardly you couldn't get much more Agatha Christie than this scene, but, as Miss Marple and Hercule Poirot both know, appearances can be deceptive, and BBC1's new three-part adaptation of Christie's And Then There Were None aims to hold its own with such dark contemporary crime dramas as Luther and The Bridge. But is rebooting the classic English murder mystery for the era of Scandinavian noir trying to square the circle?
You shouldn't even try, according to an aghast Mail on Sunday, which recently asked of this new adaptation: "What HAS the BBC done to Agatha Christie?" It went on to warn that "Christmas viewers will be stunned by controversial new adaptation featuring drugs, gruesome violence and the F-word".
"It doesn't totally surprise me that the Mail says that, but I don't agree," says Agatha Christie's great grandson, James Pritchard, chairman of the company that manages the author's literary estate. "I think [the BBC version] is remarkably true to the work and whilst there may be elements of it that are interpretations or slight adaptations, I don't think it strays very far from the original concept and mood."
First published in November 1939 as Ten Little Niggers – the title swiftly made more palatable for its US publication – And Then There Were None is considered to be Christie's masterpiece, and is the bestselling crime novel of all time. Sarah Phelps, who recently adapted J K Rowling's The Casual Vacancy for the BBC, and who was commissioned to write this screenplay, was shocked by the book's brutality.
The best TV to watch in 2015

Show all 13
"It is a really profoundly disturbing and anguishing psychological thriller," she says. "I found it shocking at how cold it was – the brutal nature of justice. Justice is coming, and justice will be served and it will be painful."
The story involves a group of 10 people lured to an island off the coast of Devon by a mysterious certain UN Owen, each of them harbouring a guilty secret. In the scene that I'm watching being filmed in a disused mansion on the outskirts of London, each of the invitees – having had their crimes detailed on a gramophone record – are busy declaring their innocence. It soon becomes clear, however, that they are going to be picked off one by one by an unknown assailant.
The Mail article attacks what it sees as "gruesome violence" and quotes an Agatha Christie expert, Dr John Curran, who says: "In a Christie novel, people died off stage. There is no description of graphic death".
James Pritchard says: "Whilst with my great-grandmother most of the murders tended to happen off stage, you cannot get away from the fact that she killed a lot of people."
Hilary Strong, CEO of Agatha Christie Ltd, which began the process of repositioning the Christie television brand away from ITV's "cosy" Miss Marples and Poirots with David Walliams's Partners in Crime series, notes that the novel And Then There Were None was written just before the Second World War, while Christie adapted it for the stage in 1945.
Access unlimited streaming of movies and TV shows with Amazon Prime Video Sign up now for a 30-day free trial
Sign up
"The play was written just after the war and the theatre came back to her and said we can't cope with the ending," says Strong. "People had just had enough of brutality."
The cast of the new BBC production includes Charles Dance, Toby Stephens, Miranda Richardson, Anna Maxwell-Martin, Sam Neill, Australian newcomer Maeve Dermody and man of the moment, Poldark's Aidan Turner, who plays Philip Lombard, a mercenary who has been accused off gunning down 21 innocent tribesmen in Africa.
"Coming from someone like Ross Poldark to Philip Lombard is like going to play the other side of the character spectrum," he says. "It was a nice change to play somebody who doesn't really care about anyone but himself."
And it's a nice change for Turner to use his natural Irish accent – "Just to add to the ambiguity," he says. "He enters the house and is the only one carrying a pistol, and as Sarah Phelps said, there's nothing more frightening than an Irish guy in 1939 with a gun."
Except perhaps a German with a gun. Sam Neill, who plays General MacArthur, a retired First World War hero guilty of sending his late wife's lover to his certain death, agrees: "This book is set on the cusp of the Second World War, and that must have been very much on Agatha Christie's mind," he says. "It takes a darker turn that you might normally expect," he says, a sentiment echoed by other cast members.
Charles Dance, who plays retired Justice Wargrave ("he was not a merciful judge") hasn't read the book and doesn't intend to. "I don't if I'm working on an adaptation," he says. "In her script Sarah has assembled a group of characters that are all completely three-dimensional, and that's rare in crime genres. The whole thing is really rather beautifully rounded. Christie keeps you guessing until the last possible moment."
'And Then There Were None' begins on Boxing Day on BBC1 at 9pm
Register for free to continue reading
Registration is a free and easy way to support our truly independent journalism
By registering, you will also enjoy limited access to Premium articles, exclusive newsletters, commenting, and virtual events with our leading journalists
Already have an account? sign in
Join our new commenting forum
Join thought-provoking conversations, follow other Independent readers and see their replies