Are television superhero dramas just marketing tools?
TV is churning out streams of movie franchise spin-offs. Why can't they give us some real characters, says Sarah Hughes
Sarah Hughes
Tuesday 16 September 2014 02:06 Comments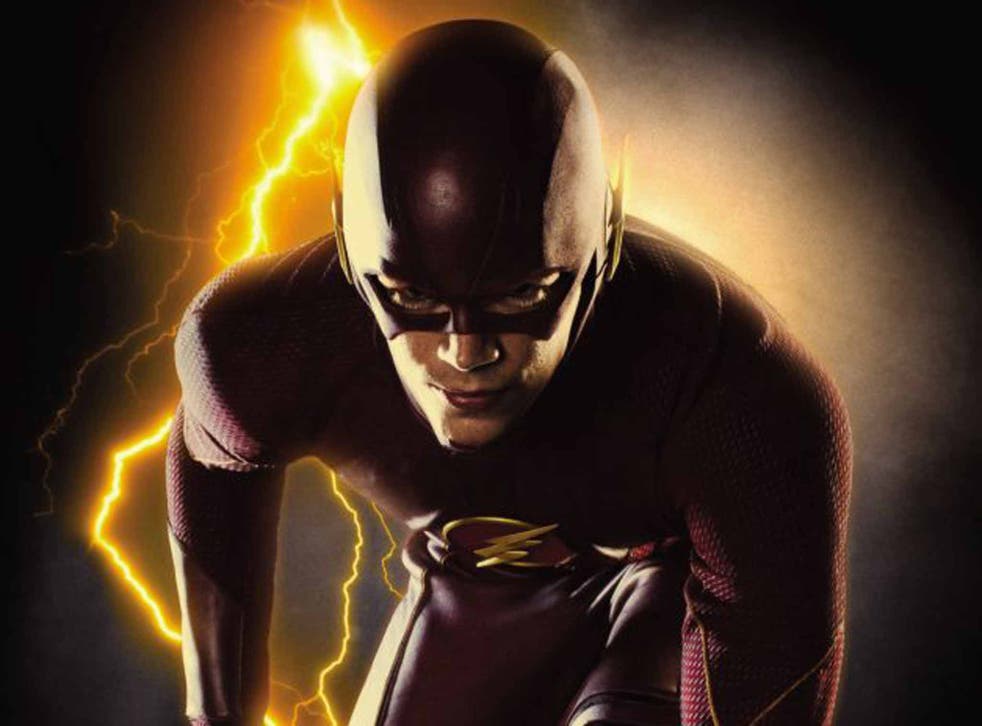 In an era when every second movie seems to be an offshoot of DC Comics or Marvel, television used to provide relief. Cinema, with its love of big-budget bombast, might be in thrall to the age of the superhero, but surely TV was immune? Well, think again – because a host of new television shows are set to put the superhero centre stage, from the much-hyped Batman prequel Gotham, which starts on Channel 5 this autumn, to Netflix's take on four Marvel characters, the first of which, Daredevil, arrives early next year.
Yet are we really all holding out for these heroes? While Arrow, a new look at DC Comics' Oliver Queen, aka Green Arrow, has been a success for Sky One, ensuring that the channel also splashed out for spin-off show The Flash (both airing this October), it's hard not to view the sudden proliferation of superhero shows with a slowly sinking heart.
Take Agents of S.H.I.E.L.D, for example. When Channel 4 announced that they'd bought the Avengers spin-off, anticipation was high. Joss Whedon's 2012 movie reboot of the franchise was a smart, sharp and crucially playful tale, which managed to celebrate the genre even as it acknowledged its potential pitfalls (we know there will be a climactic battle; we know the good guys will win; we basically know every possible plot permutation). And its sequel, Avengers: Age of Ultron, with James Spader as the titular bad guy, is one of 2015's most eagerly awaited movies.
By contrast, Agents of S.H.I.E.L.D from the same team (though with Whedon overseeing scripts from a distance) all too often felt like just another procedural show, albeit one in which the leading man, Agent Phil Coulson, has mysteriously come back from the dead.
Undaunted by mixed reviews and unspectacular ratings, the US network ABC not only recommissioned Agents of S.H.I.E.L.D, it also ordered a spin-off, Agent Carter, focusing on Hayley Atwell's Captain America character. It will air early next year during S.H.I.E.L.D's midseason break.
And therein lies the problem. For Agents of S.H.I.E.L.D and Agent Carter aren't simply television shows. They're marketing and merchandising opportunities. In 2009 Disney, the parent company to ABC, acquired Marvel Entertainment for $4.64bn (£2.78bn). Films from Marvel Studios, the company's film wing, are released through Walt Disney Studios Motion Pictures. Since being acquired by Disney, Marvel has reclaimed the rights to its characters (many of which had been licensed out to other studios). The only characters still on loan to other studios are those in X-Men and Fantastic Four (both at 20th Century Fox) and the Spider-Man franchise (which remains at Sony/Columbia Pictures).
Since the first Iron Man movie in 2008, 10 movies have been set within the Marvel Cinematic Universe, the most recent being the summer hit Guardians of the Galaxy. At least five more are due to arrive over the next couple of years, including the Avengers sequel and Captain America 3. All these films take place in the same world and follow the same continuity. There are more than 35,000 characters in the Marvel universe.
Put that way you can see the appeal for television executives. Here is an existing world tied into a lucrative movie franchise with almost limitless spin-off opportunities. The TV series can reference the movies and the movies can speak to the TV series. If I were an ABC exec at this point I'd be looking over the top of my sunglasses and drawling the word "synergy".
But all the synergy in the world can't disguise lazy programming. Television is at its best when it makes you view the world through new eyes. Even a procedural can look fresh given the right treatment – just ask fans of Happy Valley, Line of Duty or True Detective. What doesn't work is to say simply: "Here's this stuff that gets them queuing at the movies. Let's stick it on TV too, only minus the charisma and with half the budget."
Access unlimited streaming of movies and TV shows with Amazon Prime Video Sign up now for a 30-day free trial
Sign up
That's not to say every superhero TV drama is doomed to fail. Arrow works because it's a smart human tale with a sense of fun that just happens to be about a superhero. It's not Green Arrow who keeps us watching but his human alter ego Oliver Queen. Similarly, the Batman prequel Gotham is at its best when we watch a young Oswald Cobblepot suffer the small humiliations that will eventually turn him into The Penguin, and at its worst when it simply tries to shoehorn as many fan-pleasing references as it can within 60 minutes.
Yes, it's fun to spot a young Catwoman or meet the child Bruce Wayne, but that opportunity shouldn't come at the expense of an involving piece of drama. The trouble with too many television superhero dramas is that they put the cape before the story. It's no good that your heroes can fly if you don't make us care about their conversations.
'Arrow' and 'The Flash' are both on Sky1 this October. 'Gotham' comes to Channel 5 later this year.
Register for free to continue reading
Registration is a free and easy way to support our truly independent journalism
By registering, you will also enjoy limited access to Premium articles, exclusive newsletters, commenting, and virtual events with our leading journalists
Already have an account? sign in
Join our new commenting forum
Join thought-provoking conversations, follow other Independent readers and see their replies