obituary
Farewell Barbara Windsor, the irrepressible star who gave the world a piece of herself
The star of Eastenders and the Carry On films has died after a six-year battle with Alzheimer's. Louis Chilton pays tribute to her glorious career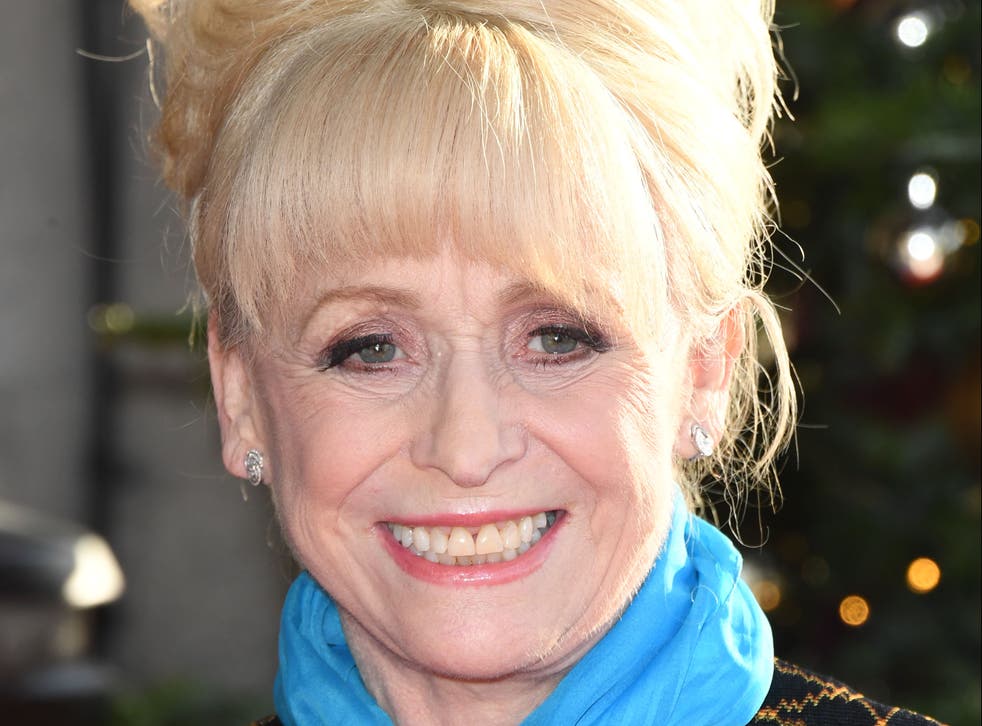 No one could slap quite like Barbara Windsor. In 2012, some 12 years after being struck in the face by her EastEnders co-star, Pam St Clement said: "I still feel that slap that Barbara gave me behind the bar." The irrepressible actor, who died yesterday (10 December) at the age of 83, knew how to leave a mark.
Windsor was born in Whitechapel, east London, in 1937, the only child of market trader John and Rose Deeks, a dressmaker. During the war, she was evacuated to Blackpool, where a teacher first noticed her precocious affinity for the performing arts. After returning to London, to Stoke Newington, Windsor made her stage debut when she was just 13, in a pantomime at the Golders Green Hippodrome.
Some of Windsor's most acclaimed roles came early in her career, before the crashing wave of fame that would define much of her adulthood. For her turn in the 1963 drama Sparrows Can't Sing, she received a Bafta nomination, earning a Tony nomination the following year for Oh, What a Lovely War! on Broadway. Windsor's success in the musical sphere was fuelled by a deep love of music, including the work of Count Basie and Frank Sinatra; she even sang for a while with Ronnie Scott's band in 1956. Perhaps Pat Butcher and Windsor's other EastEnders nemeses should have been wary of her aptitude as a facial percussionist.
Her role in Carry On Spying in 1964 proved life-changing. The camp, innuendo-laden comedies had already produced eight films before Windsor joined the regulars, but she quickly became a firm fan favourite. She would return for eight more entries, most famously 1969's Carry On Camping, which included perhaps Windsor's best-known scene, a risqué encounter in which her character Babs' bikini top snaps off during an exercise class. Windsor's performances in the Carry On franchise, and her effortless chemistry with co-star Sid James (with whom she would conduct a 10-year love affair), made her a national star.
The country loved Barbara Windsor, and she certainly loved it back. She took her stage name from the Queen, changing it from Deeks in 1953, the year of the monarch's coronation. When, later in life, she was interviewed on Desert Island Discs, she said that her luxury item to take with her on to an island would be a Union flag. After receiving her damehood in 2016, Windsor, who stood at just 4ft 10in tall, joked that it was nice meeting "another small lady".
Outside of the Carry On films, Windsor is best known as a resident of Albert Square, playing the Queen Vic owner Peggy Mitchell. She joined the long-running BBC soap in 1994, and stayed until 2010, returning for one-off episodes between 2013 and 2016. During her tenure, she slapped foes round the face, pushed someone into an open grave, smashed up her bar with a baseball bat, and bellowed "Get outta my pub!" at what seemed like half the population of east London. Viewers loved her.
In 2014, Windsor was diagnosed with Alzheimer's, the condition that would eventually lead to her death. The condition remained private until 2018, when Scott Mitchell, her husband since 2000, revealed the news to the media. "I think it's the day you've always dreaded," he said. "Two weeks ago, she just suddenly looked at me and said, 'I'm sorry but who are you?'" He added, however: "There's so much of Barbara still there. She's amazing, she's been flirting with all the doctors."
Actor Christopher Biggins, a friend of Windsor's, said at the time: "Everyone wants a piece of her, and she is very happy to give it. The only problem is that in the future, and sometimes already I think, she won't understand why. She may forget her whole glorious career, why she is so famous, and all the people whose lives she touched. But if that's the case then it's down to us, her dear friends, to help her amazing husband, Scott, to remind her."
Before her condition had progressed too far, Windsor was able to bid a final goodbye to Peggy Mitchell, appearing in EastEnders for a short storyline in 2016. On the soap, Peggy, suffering from terminal cancer, chose to take her own life with a fatal overdose. Speaking to a hallucinated vision of her longtime rival-turned-friend Pat Butcher, Peggy said: "I will go as I have lived: straight back, head high, like a queen."
Windsor died peacefully, with her husband spending seven days by her side in a London care home, where she had resided since July. Unlike Peggy, she was not able to go as she lived. To her fans, friends, and family, however, she was every bit a queen.
Join our new commenting forum
Join thought-provoking conversations, follow other Independent readers and see their replies