The TV shows you need to watch this week: From 'The Last Survivors' to 'Inside Europe: Ten Years of Turmoil'
The BBC provides a timely reminder of the Holocaust's horrors and tries to piece together some of the more recent steps and missteps on the road to Brexit
Sean O'Grady
Friday 25 January 2019 20:41 Comments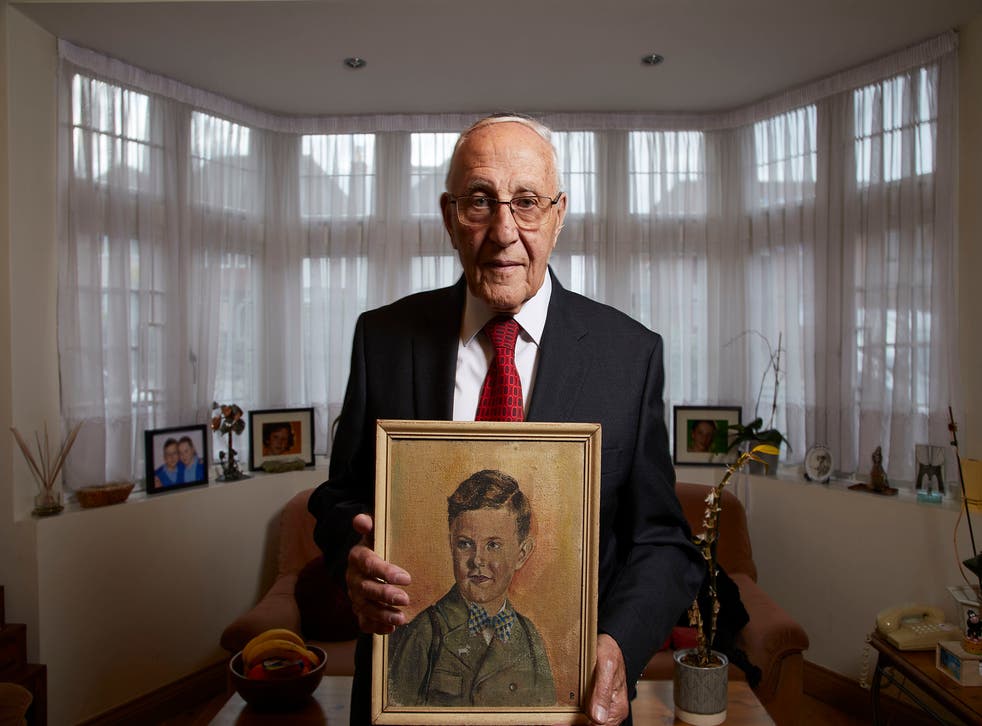 Appropriately, on Holocaust Memorial Day, the BBC is showing The Last Survivors, a documentary about the remaining, relatively few, people who can speak at firsthand about the attempted mass murder of an entire people.
Now, more than ever, is such publicity needed, because there are too many people around the world, from the far right to the far left in the West, and too many elements in the Middle East who are willing to downplay the Holocaust, deny it, or refuse to recognise the unique nature of the event, and its historic consequences.
Maybe that's all a bit political, but there should be "common ground" at least about what happened, and why, and here we hear from the then children who were sent to the death camps, and, in so many cases, lost everything except their own lives.
We hear, once again, that if, on arrival at Auschwitz, you were sent to the left you lived, and if to the right to the gas chambers. It never ceases to lose its force.
Imagine… is a pleasingly eclectic, Catholic sort of arts vehicle for Alan Yentob, and all the better for it. This week it is all about Jo Brand, who apparently resents being called a "national treasure" and prefers to be known as a "national disgrace". She's a national treasure.
In this hour or so of brand Brand she reminds us of a number of important things. First, how much of a shock she was when she first booted her way onto the standup scene, a rare female practitioner of the art, and, very likely, the first to make menstruation a suitable subject for humour.
No one has yet been able to satirise the idiotic, childish, aggressive male half of the human race with quite such devastating effect. Second, how long she has been going (which is a good thing). And, third, why older women (if that is still an allowable phrase) shouldn't just fade away into the tea rooms.
She also talks about her new book, Born Lippy. It isn't an elongated plug to help with sales, but, even if it was, I'd still watch it. Jo: with your routines about the Tories, contraception and feminism, you helped me get through the 1980s and 1990s, to be "woke" long before anyone had heard of it, and I am forever grateful to you. Doesn't sound too patronising does it? Wouldn't want the toe of her Docs aimed at my own little collection of dangly bits.
Talking of patriarchy, no less a symbol of natural male superiority than Danny Dyer gets his second hour-long exploration of his (male) antecedents. It's rather as if, despite being able to trace his family tree back to Edward III and Rollo the Viking (or "Varkin' in Dyerese), no womb had ever been involved in the evolution of today's Price Danny of Walford, which seems unlikely.
Access unlimited streaming of movies and TV shows with Amazon Prime Video Sign up now for a 30-day free trial
Sign up
Dyer is, nonetheless, a uniquely versatile performer, part comic, part actor, part presenter, part geezer, part street philosopher... and thus perhaps forms the prototype of all-purpose modern celebrity (one that we haven't yet got a word for – polymath sounds a bit poncy).
Danny is very witty and sends himself up, which is just as well as he's kitted out in doublet and hose, wears a ruff and a suit of armour in which he will replicate the knightly fighting success of Sir Henry "Hotspur" Percy.
Support free-thinking journalism and attend Independent events
Percy was a sort of heroic fifteenth century version of Harry Kane, who also plays with great bravery for Spurs. Dani Dyer, Love Island victor, joins in with Danny Dyer's Right Royal Family. By the way there is a 100 per cent chance that Danny Dyer is related to Jo Brand.
It's now a quarter century since the extraordinary crimes of Fred and Rose West were discovered, and the grim fascination that they still inspire lies unabated. Fred is dead, by suicide in prison before he could be tried; 25 Cromwell Street, Gloucester, has been razed to the ground; and Rose languishes at HMP Low Newton, serving a whole life tariff.
There have been books, documentaries, dramatisations and countless articles about them, and they often feature in any discussion about what the word "evil" means – and on that fulcrum much of this endless morbid fascination with the Wests lies.
And yet even now there is still much that remains unknown or disputed about their exploits, and West maintains her innocence. Trevor McDonald and the programme team at Fred & Rose West The Real Story have found some fresh voices, including from hitherto silent family members.
Can you take any more Brexit? Well, you won't have much choice as the moment of decision (ie a second referendum) approaches, inexorably. Inside Europe: Ten Years of Turmoil tries to piece together some of the more recent steps and missteps on the road to Brexit.
The anti-EU media onslaught – straight bananas and all that; the beef crisis; the euro; the alarming schemes for integration and centralisation that emerged from Brussels every so often; migration; and, of course, the whole business of Nigel Farage, Ukip, David Cameron and that referendum pledge.
Donald Tusk, George Osborne, Nicolas Sarkozy and Jean-Claude Juncker try to fathom how on earth we got where we are.
Still no sign of Cameron, though. (What was it Danny Dyer said about him? Oh, yes: "So what's happened to that twat David Cameron who called it on? Let's be fair, how come he can scuttle off? He called all this on, where is he?
"In Europe, in Nice, with his trotters up, where is the geezer? I think he should be held to account for it." They should ask Danny to interview Cameron. He'd be kebabbed.
Last, Britain's Top 100 Dogs Live. There are plenty of lame jokes to be laboured here, obviously a task that is beneath me, so I'll just say how great it will be to see that much doggy action on a wet Tuesday evening.
"Will the labrador come out on top again?" the Radio Times asks, and I, for one, am confident that it will.
The Last Survivors (BBC2, Sunday 9pm); Imagine… (BBC1, Monday 10.45pm); Danny Dyer's Right Royal Family (BBC1, Wednesday 9pm); Fred & Rose West The Real Story with Trevor McDonald (ITV, Thursday 9pm); Inside Europe: Ten Years of Turmoil (BBC2, Monday 9pm); Britain's Top 100 Dogs Live (ITV, Tuesday 7.30pm)
Register for free to continue reading
Registration is a free and easy way to support our truly independent journalism
By registering, you will also enjoy limited access to Premium articles, exclusive newsletters, commenting, and virtual events with our leading journalists
Already have an account? sign in
Join our new commenting forum
Join thought-provoking conversations, follow other Independent readers and see their replies