State of the Arts
From Amy Schumer's Growing to Beyoncé's Homecoming, at last we are talking about the messy reality of motherhood
As her second due date approaches, our arts columnist Lucy Jones is struck by the rise in taboo-busting narratives of motherhood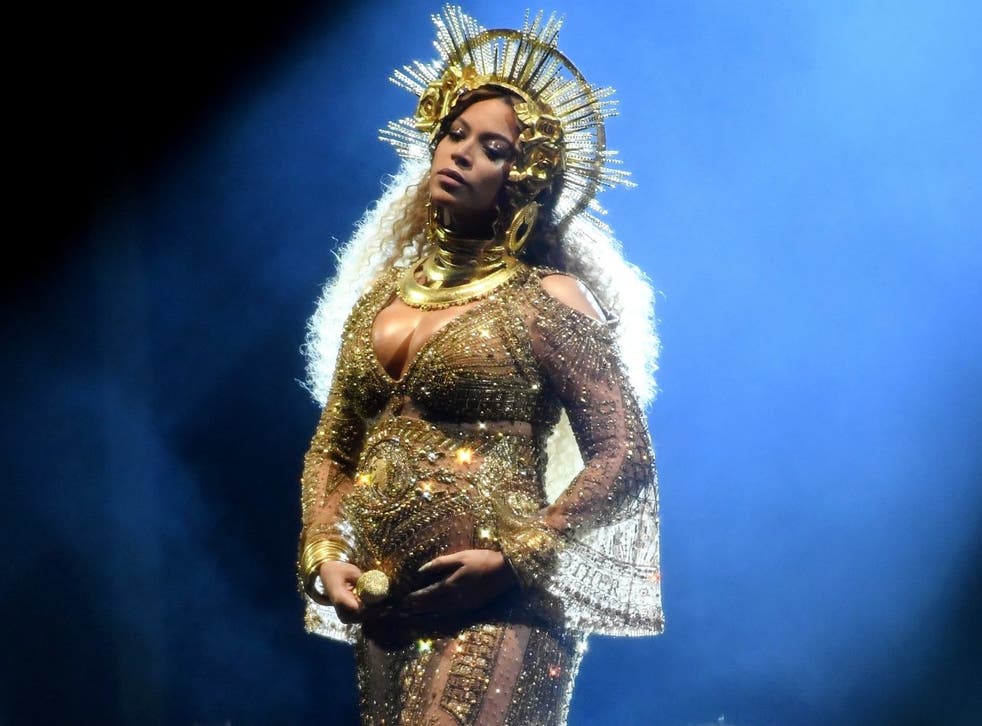 When my daughter was born a few years ago, reading helped me make sense of becoming a mother. The baby books did my head in – I couldn't find mine in any of them, and they all seemed to contradict one another on sleep routines and feeding. I needed stories that spoke to the weirdness of pregnancy and childbirth, the violence of sleep-deprivation, the confusion of a ruptured identity. I wanted to hear other people describe what it felt like. So instead, I pored over accounts by Adrienne Rich (1976), Rachel Cusk (2001) and Anne Enright (2004).
They made me feel normal. They made me feel less alone. Then I saw more women writing about the emotional impact of new motherhood, from Liz Berry to Rivka Galchen – too many to list. One writer described it as a bomb going off in her life, and I breathed. Another talked of the terror of bringing a death into the world as well as a life, and my shoulders unclenched.
Now, as my due date approaches for my second child, I'm struck by the rise in complex, taboo-busting narratives of motherhood. In the past few years, the canon has grown significantly, in various cultural mediums. Just this week, I've given Amy Schumer's standup routine about pregnancy a go (Growing, meh) and watched the Canadian sitcom Working Moms (I preferred The Letdown and Tully). In the documentary Homecoming, Beyoncé revealed her struggle with balancing Coachella with 10-month old twins, how her mind "wanted to be with my children" and "there were days that I thought, you know, I'd never be the same". I've dipped into podcasts from the comedian Josie Long and the reproductive psychiatrist Alexandra Sacks. I've been reading luminous, moving accounts of motherhood by Sinéad Gleeson (Constellations) and Francesca Segal (Mother Ship).
Beyonce discusses emergency cesarean in Netflix documentary Homecoming
Segal's memoir is about her experience of giving birth to twin daughters prematurely, and the beginning of their lives in an Intensive Care Unit. It is not "normal motherhood", for she is separated from her daughters each night, but it is still relatable. "When I am apart from my daughters, my physical pain becomes almost incapacitating," she says. She tells it how it is: "the floor was slick with blood" and there is a "trail of vivid footprints as I back towards the sink". Her descriptions are intimate and beautiful: "There is a hot frog on my chest, a handful of human." It is the simple describing of it that feels so radical, as if a shroud has been lifted from this human experience.
Why this sudden rush of "mumoirs" now? What need are they fulfilling in our society in the late 2010s? Perhaps one purpose is an antidote to the pastel-hued fantasies of motherhood on Instagram, the impossible pressure to "have it all" and present an image of unflustered perfection. Perhaps we are tired of the strange silencing of the body horror pregnancy and childbirth can be for some, the trauma, the emotional riptide and the social pressure to keep shtum about the details. As maternal mental health problems increase, talking about, say, the trauma of birth, or miscarriage, or postpartum depression or psychosis, is even more necessary.
The best TV shows of 2019 (so far)

Show all 47
Perhaps it is a backlash against the unique misogyny reserved for mothers. Much media coverage at the moment is shaming Meghan Markle for her decision to break royal tradition, forgoing the post-partum photocall and choosing where she wants to give birth (how very dare she?!). Elsewhere, newspapers and magazines salivate over who has lost their baby weight quickly. Women are so often berated within the parenthood sphere, is it any wonder it's taken a while for their voices to be heard?
So this rise in complex narratives is a cause for celebration. It's often said that it takes a village to raise a child and, as Segal writes, "we as a culture have lost that village". Instead of watching generations of family raise children, new mothers often spend much of their time alone, and are one of the loneliest groups in our society. We are not set up for the psychological and emotional turbulence, or matrescence, as Sacks calls it. Baby books and birth classes rarely mention it. We need stories to set us free.
Early motherhood was not sweet or beatific or rose tinted for me. It was feral and disorienting and frightening, with moments of raw joy. But, frankly, I unravelled for a while. The books and shows and films that told it how it is, that were honest about ambivalence and fear and confusion, were a tonic. Reading a poem by Sharon Olds, in a couple of spare minutes in the long days of baby care, would ground me.
I am grateful for this new canon of motherhood, but now other stories need to be told. As the New York Times' book critic Parul Seghal writes, "so many of these books (almost all of them are by white, middle-class women) seem wary of, if not outright disinterested in, more deeply engaging with how race and class inflect the experience of motherhood." Now it's time for greater diversity in the voices that are published and broadcast. That way, all mothers can find themselves in words and stories, just like I did.
Join our new commenting forum
Join thought-provoking conversations, follow other Independent readers and see their replies