Blackface still dominates pop culture - but feigning ignorance is no longer an excuse
We may not readily admit it, but for all the self-assuredness with which we celebrate British comedy, blackface has played a curiously prominent role in it for much longer than we realise, writes Kuba Shand-Baptiste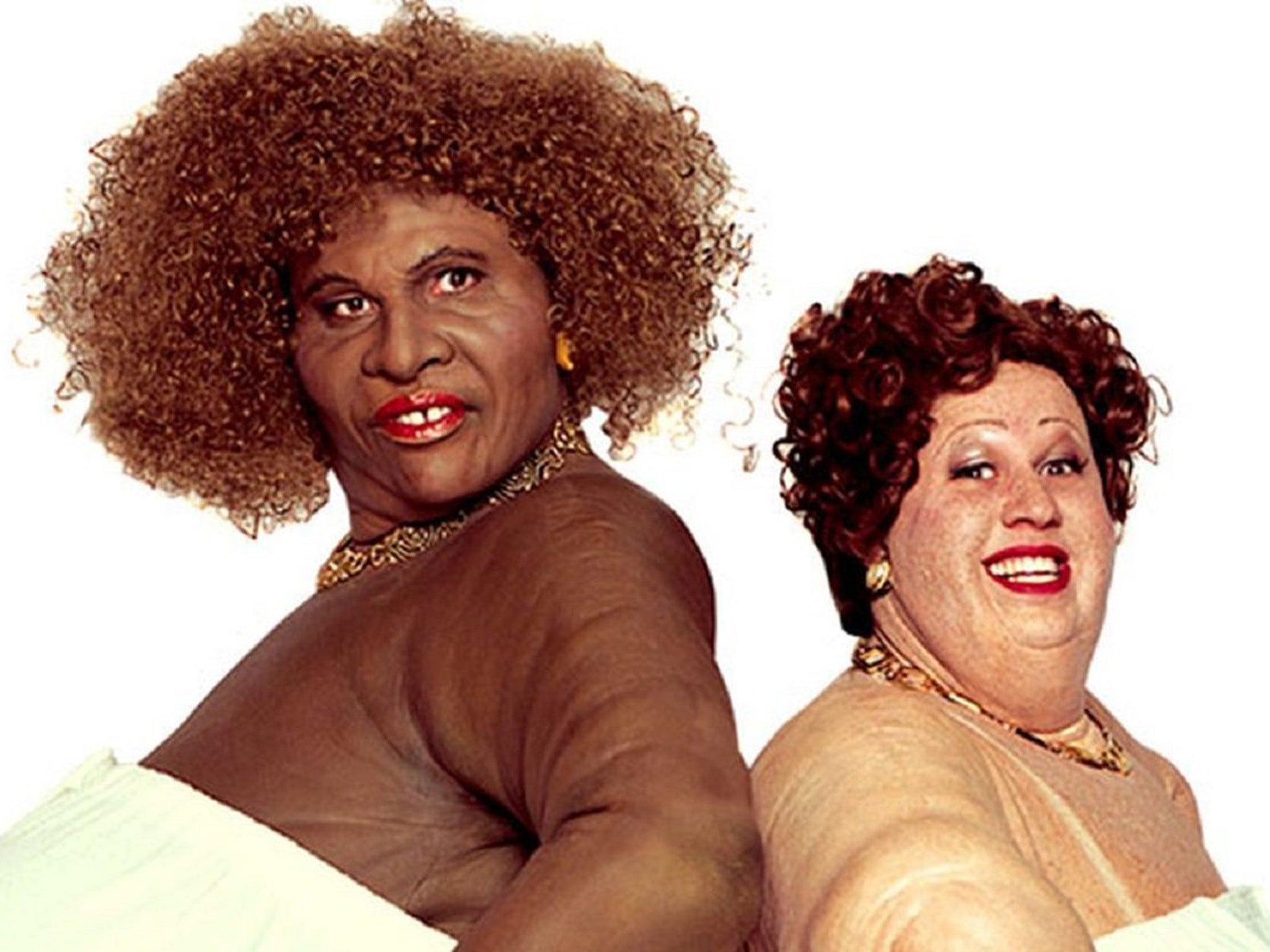 We can't seem to get rid of blackface. Each year, there's a new scandal – usually embedded in pop culture, and almost always accompanied by the same response: those affected by it protest it, those who've only ever been socialised to see it as harmless fun don't. And so we move on, until the next scandal emerges, and the same lessons have to be learnt – or, indeed, not learnt – once more.
In the past few months alone, we've been inundated with a flurry of examples. There was the Gucci blackface balaclava – a black turtle neck jumper from the designer brand's Fall Winter 2018 collection, just large enough to stretch it over your face and give yourself minstrel-like crimson lips and jet black skin, if so inclined.
In December of 2018, Prada came out with their own controversial product: a range of Sambo-esque keychains and figurines as part of their Pradamalia collection – a move they maintain was not intended to have any references to the real world.
As is customary with poor choices like these, both brands backed down on their poor creative choices. Gucci unreservedly apologised for "the offence" caused, suddenly placing importance on diversity initiatives. Prada insisted it "abhors racist imagery", and promised to "withdraw the characters in question from display and circulation".
The fashion houses are not alone. There are examples aplenty, in television, film, day to day life (particularly at Halloween), and archaic cultural festivities, usually rooted in racism. The conversation doesn't seem to be going away any time soon, and many instances of blacking up around the world, ones that evaded any real scrutiny when they first emerge, are now being revisited.
47 brilliant films that didn't receive a single Oscar nomination
Show all 47
We may not readily admit it, but for all the self-assuredness with which we celebrate British comedy – enamoured by its elevated sense of intellect and arid humour – blackface has played a curiously prominent role in it for much longer than we realise.
We know about the 19th century minstrel shows, yes. The Black and White Minstrel Show of the 1950s-1980s, of course. But we spend a lot less time focusing on more recent examples, many of which flew under the radar of white Britain at the time. Its re-emergence has forced us to reckon with British entertainment's tendency towards "ironically" crowbarring witless racist caricatures into just about every corner of television.
Like the recently resurfaced Saturday Night Takeaway skit from 2003, featuring a blacked-up Ant and Dec. In the clip, the presenting duo are dressed up as what is supposed to be two bumbling Jamaican women. The characters have won an opportunity to perform as extras in Emmerdale, but instead cause chaos on set.
An Emmerdale spokesman had no issue with the prank, saying that when the cast "realised that the joke was on them and they all found it very, very funny". Rather than omitting skits in which white people try on blackness as a costume, or advising performers against indulging in historically racist behaviour, we let them lean into it. This wasn't really blackface; the big, overdrawn red lips and greasepaint weren't there. This was good humoured fun.
Access unlimited streaming of movies and TV shows with Amazon Prime Video
Sign up now for a 30-day free trial
Sign up
Access unlimited streaming of movies and TV shows with Amazon Prime Video
Sign up now for a 30-day free trial
Sign up
And it didn't just come from slapstick routines on sillier shows like Saturday Night Takeaway, or Little Britain or even Harry Enfield and Paul Whitehouse's Harry & Paul – which featured Enfield's impression of a drug and alcohol-pushing Nelson Mandela. It featured in the "best" of British satire too.
Celebrated intellectual funnyman Chris Morris indulged in blackface in Brass Eye. The League of Gentlemen's Papa Lazarou is another example, although Reece Shearsmith, who played the blacked-up character, has often contested the idea that the ugly legacy of minstrelsy had any influence on how he portrayed him.
David Baddiel also famously blacked up in Fantasy Football, playing footballer Jason Lee, who was subjected to racist abuse over his dreadlocks at the time. The list goes on, from slightly forgotten, but no less bold examples like Facejacker to disputed caricatures like The Mighty Boosh's dreadlocked Spirit of Jazz or Howlin' Jimmy Jefferson, based on the voodoo loa (god) Baron Samedi.
You could get away with a lot prior to social media. Any justified anger or hurt felt by the black community in Britain would have been confined to conversations among ourselves. The only glimpse of the chasm between white Britain's thoughts on indulging in minstrelsy and black Britain's was the odd debate on talk radio or political panel shows.
Now, feigning ignorance, or calling it a "sign of the times" is no longer an excuse. In the age of being constantly plugged in to each other's thoughts and feelings, there's no escaping the widely held sentiments of specific communities, or issues that were previously alien to us by way of social segregation. If only that were enough to eradicate the practice for good.
Join our commenting forum
Join thought-provoking conversations, follow other Independent readers and see their replies