Borgen: 'I never thought it would travel'
Sidse Babett Knudsen, the star of Danish TV hit Borgen, has been praised for her nuanced portrayal of a female prime minister. As series two begins, she says she's still surprised by its popularity
Gerard Gilbert
Wednesday 02 January 2013 01:00 Comments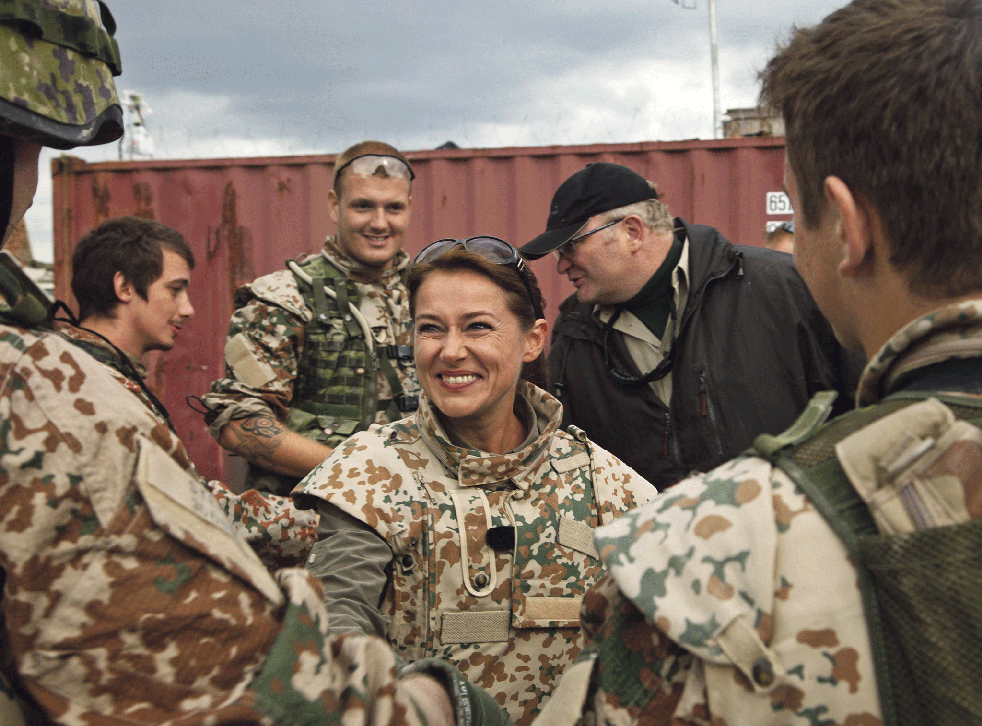 So farewell then, Sarah Lund. The Killing may be finished, but solace for connoisseurs of steely Danish drama heroines comes with the return of the world's sexiest prime minister, fictional or otherwise – Birgitte Nyborg in the drama Borgen, a sort of subtitled Scandinavian 'West Wing' about the intricacies of domestic Danish politics that debuted 12 months ago with 600,000 BBC4 viewers, double that of the first episode of The Killing.
"I never thought it would travel", admits Sidse Babett Knudsen, the 44-year-old actor who plays Nyborg. "I was so surprised – why would you bother to look at Danish politics? I suppose the coalition aspect draws you English." And while there is some truth in her theory, that the show is giving British viewers a crash course in coalition politics, a bigger part of Borgen's success is Knudsen herself. She is immensely appealing and believable as a woman at the centre of power, radiating warmth as well as strength as the embattled Moderate Party leader. Of course she doesn't have it all, and Nyborg is on the verge of divorce as the second series begins, while her relationship with her two children looks set for a rocky ride (Knudsen herself remains politely but firmly silent about her own private life – "I never talk about it," she says).
Borgen's creator, Adam Price, tells me that he auditioned 20 actresses, but that "there was something about Sidse… she was powerful but fragile at the same time. Some of the other actresses believed they were going to do a Thatcher-like woman, but I really didn't want to create a monster. I wanted her to go on an odyssey."
"Playing the prime minister, to be authoritative, was the most challenging part for me," says Knudsen. "I've played emotional characters lots before… women with a good heart." In fact her casting in Borgen raised as many Danish eyebrows as did the casting of her friend Sofie Grabol (another actress associated by her compatriots with "emotional" roles) as Sarah Lund. "I've always played girly women trying to find themselves," says Knudsen. "This is much more grown up."
Even so, with this female-centric drama having been written entirely by men, Knudsen has felt the need to intervene. "The three male writers wanted her always to be reproaching herself, feeling guilty, being soppy in her private life… and I didn't like that," says Knudsen. "She was always crying, and you wouldn't believe her to be a prime minister if she did that. The character's not a hairdresser… to get that far in politics you have to have to be, you know, she's a female politician."
The daughter of a photographer and teacher, Knudsen learned her excellent English while her parents did volunteer work in Africa in the 1970s. She studied acting in Paris and New York before becoming to prominence domestically in the improvised 1997 comedy Let's Get Lost, one Danish critic noting her "special ability to capture the modern woman's uncertainty and strength". She has made two acclaimed movies with director Susanne Bier (including the Oscar-nominated 2006 film After the Wedding), and took the role later played by Nicole Kidman in Lars von Trier's Dogville: The Pilot. Knudsen has professed to be a bit of a "snob" about television, and hasn't even watched The Killing yet. "And I won't until we've finished filming in about a week's time," she says, "I don't want it to affect my performance."
Borgen is filmed in the same Copenhagen office block that houses the Danish state broadcaster (and maker of The Killing), DR. In the show's production offices, storyboards illustrate that in the third and final series (the one that Knudsen is just finishing filming and which UK audiences won't see until 2014) Nyborg will travel to Hong Kong.
"It's very strange," reflects Knudsen on being only days away from leaving Nyborg behind her. "When you see these American series that have been going on for years and years… For me, three years is massive. I have been working as an actress for 20 years before I did this, and I was used to working and not working, not knowing what to do and then doing something."
Her next project is a film about a woman stalking her sperm donor, in which she co-stars with Nikolaj Lie Kaas – Sofie Grabol's love interest in The Killing III. Have there been any offers from Britain? "Yes, there's something in Britain and something in France," she says. In fact Borgen has hit a nerve in France, where viewers are amazed at the honesty in which MPs are portrayed, compared to their own politicians' rather more godlike status. Apparently the biggest Danish critics of the first series were journalists and spin doctors, who claimed they were unrealistically portrayed, but nobody can knock Borgen's prescience in anticipating the 2011 election of Denmark's first female prime minister, Helle Thorning-Schmidt, Neil Kinnock's daughter-in-law. The two have never met, and Knudsen is rigorous in keeping her distance from her real-life counterpart.
Access unlimited streaming of movies and TV shows with Amazon Prime Video Sign up now for a 30-day free trial
Sign up
"I don't watch the prime minister more than necessary so as not to be influenced," she says. "Particularly during the election it was quite crazy because everyone was making parallels all the time. I had to stay out of it because it would have been wrong if we're doing a drama to change things." But does she think that Borgen might have prepared Danes psychologically to having a woman at the top? "I don't think so," says Knudsen. "The prospect that she [Thorning-Schmidt] was going to be our next prime minister was already there. But then I think maybe it has had some sort of influence because that's what people tell me."
Our conversation ends with a short Danish lesson. Borgen is apparently pronounced like the English word "bone", while Knudsen's first name, Sidse, is pronounced as in the surname of Newcastle United footballer, Papiss Cissé. "When I was last in London they said 'Caesar' and I sort of liked that," she laughs. "Hail Caesar!". Hail Sidse, indeed.
'Borgen' returns on Saturday at 9pm on BBC4
Register for free to continue reading
Registration is a free and easy way to support our truly independent journalism
By registering, you will also enjoy limited access to Premium articles, exclusive newsletters, commenting, and virtual events with our leading journalists
Already have an account? sign in
Join our new commenting forum
Join thought-provoking conversations, follow other Independent readers and see their replies