'Close to the end, she asked us to help tell her story' – The making of Caroline Flack: Her Life and Death
In the weeks before she died, the late Love Island presenter was collaborating with Channel 4 to make a documentary about her life. Ellie Harrison looks at how her family and friends picked up the baton to deliver the film she would have wanted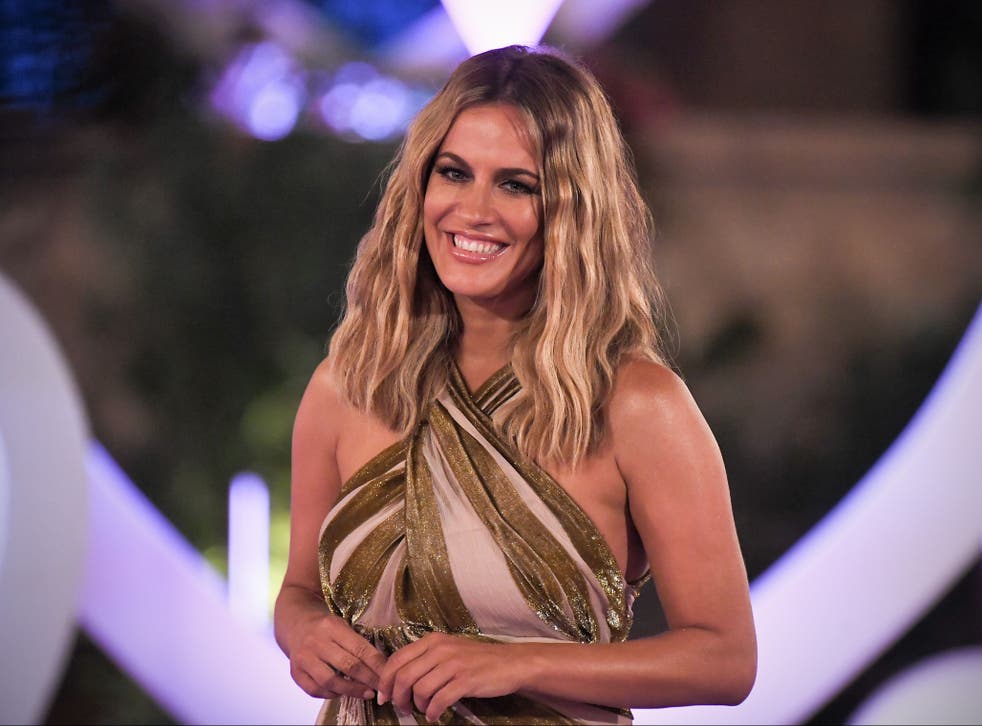 On Friday 13 December 2019, Love Island presenter Caroline Flack was charged with the assault of her boyfriend Lewis Burton. The tabloids had a field day. "Caroline held for beating up lover," declared The Daily Star's headline. "Caroline whack!" screamed The Sun. Meanwhile, Flack's twin sister Jody was waiting outside the police station, watching it all play out. "I was scared," she says in a new documentary about the star. "Probably more than she was. I remember her walking out… not really understanding the impact."
The rest of the story is well known. Flack quit Love Island, a show she had hosted for five seasons. She was relentlessly mocked – even by fellow ITV presenters. Lorraine Kelly infamously had a fit of the giggles when telling viewers: "As Caroline Flack steps down from Love Island, we're finding out who's going to replace her. Yes, that's showbiz!" Flack denied the charge against her and Burton said he did not support a prosecution. The CPS pressed charges anyway. Two months later, on 15 February, Flack took her own life, aged 40.
A lesser-known aspect of the story is that, in the weeks between Flack's arrest and her death, she had teamed up with Channel 4 to make a documentary, with the intention of setting the record straight.
"Caroline felt she was being silenced," Channel 4 commissioning editor Lee McMurray told press at a Q&A about the film, Caroline Flack: Her Life and Death. "She was very keen to get her side of the story across and to present the version of events as she saw them. Then when we were deprived of the opportunity, we thought, 'Where do we go from here?'"
He said the team – which includes him, director Charlie Russell, executive producer Dov Freedman and Channel 4's Becky Cadman – "waited an appropriate length of time and then started to think about how we wanted to honour that commitment we made to her". It was concluded that, to do so, "the natural people to speak to would be the people that knew her best".
And so Russell and Freedman had a cup of tea with Flack's mother, Christine, and sister, Jody, to get the ball rolling. But they weren't the first people from the media to contact the family about making a film.
"We were approached by quite a few people, especially the ones that had actually been quite hurtful in the past," said Christine. "All the magazines that had written nasty things. We didn't want to make one with them. But we knew that Caroline had met Charlie, so then the chance came to meet him and just put out her story."
Access unlimited streaming of movies and TV shows with Amazon Prime VideoSign up now for a 30-day free trial
Sign up
Christine said she could see why Caroline trusted Russell, but added, "I'm really sad that I'm sitting here talking about the film and she's not sitting here talking about it. That would have been the best thing."
The blame for Flack's suicide has been pinned on many groups by countless commentators. The tabloids, Twitter trolls, the CPS, even her own managers. In the documentary, when Christine is asked who's to blame, she says: "That's really difficult. You think, well if the police hadn't done that then it wouldn't have happened, if she'd got off with a caution. Or if she hadn't done that, if she hadn't looked at [Lewis's] phone and seen a text from a girl… I just don't know. But Carrie's state of mind was such that any of those things could have done it. It was how she was... She hated the thought that people thought she was this awful person."
Flack was portrayed as a cartoon monster by the tabloid press. The Sun newspaper ran an article about a Valentine's Day card that bore the words "I'll f***ing lamp you" just one day before her death. A court had heard that Flack hit Burton over the head with a lamp as he slept, an allegation Burton denied. The story was hastily removed and replaced with a legal warning. The same publication's front page splashed a leaked photo of Flack's flat on the night of the altercation, with the headline: "Bedroom Bloodbath." It quoted a source as saying the scene was "like a horror movie". In the documentary, Christine explains that the blood wasn't Burton's, it was Flack's, from a self-inflicted wound.
When asked in the press conference what she wants newspaper editors to take away from the film, Christine replied: "I don't know if they'll take away anything. I hope they take away that before they print anything, they should at least find out if it's true, that would be one thing. Just find out the truth behind it. It's someone's life, it's someone's child. It's someone's sister or brother. I don't think they've learned yet."
"And you are frightened to say anything," she continued. "I shouldn't be saying what I'm saying now because there'll be a backlash. But someone's got to say something sometime and not be frightened about backlash because of what the paper will do to you.
"You have to keep on the good side of journalists. That can't be right can it? Should they follow you all over town? They followed me and two other 70-year-olds across London, the night after I cleaned up the blood in Carrie's flat. That's how bad they were."
Despite Christine's experiences, Jody was more reticent than her mother to make the documentary. "I was really frightened." she said in the film. "There wasn't enough of a reason to make a film for me. But after talking together, we came up with one. We felt that a good reason to tell the story was that she had asked us.
"Quite close to the end, she had asked us to help tell her story. I remember, she was bouncing out of the meeting she had with you guys [the documentary team]. And she immediately got on the phone to us and said, 'We're going to make this film. You're gonna be in it.' She was so excited about being able to do it."
The resulting film is a tender, evocative story about a woman who felt happiness deeply and freely, but sadness even more so. A woman who found heartbreak impossible. A woman who became "addicted to affirmation", as her friend Dermot O'Leary puts it, towards the end. We see a mother a year after her daughter's death, still bewildered with grief, and family and friends who are constantly asking themselves whether they could have done something, anything to change what happened.
It's a portrait of a person who was annihilated by paparazzi and internet trolls who didn't truly know the person they were attacking. It is the story of Caroline, by those who knew her best.
'Caroline Flack: Her Life and Death' airs on Channel 4 on Wednesday 17 March at 9pm
You can find helpful tips on how to start a conversation, or if you are worried about someone else, on Samaritans website. You can contact the Samaritans helpline by calling 116 123. The helpline is free and open 24 hours a day every day of the year. You can also contact Samaritans by emailing jo@samaritans.org. The average response time is 24 hours.
Join our new commenting forum
Join thought-provoking conversations, follow other Independent readers and see their replies