Peaky Blinders actress Charlotte Riley on starring alongside Tom Hardy
But the actress remains cagey about her relationship with The Dark Knight Rises star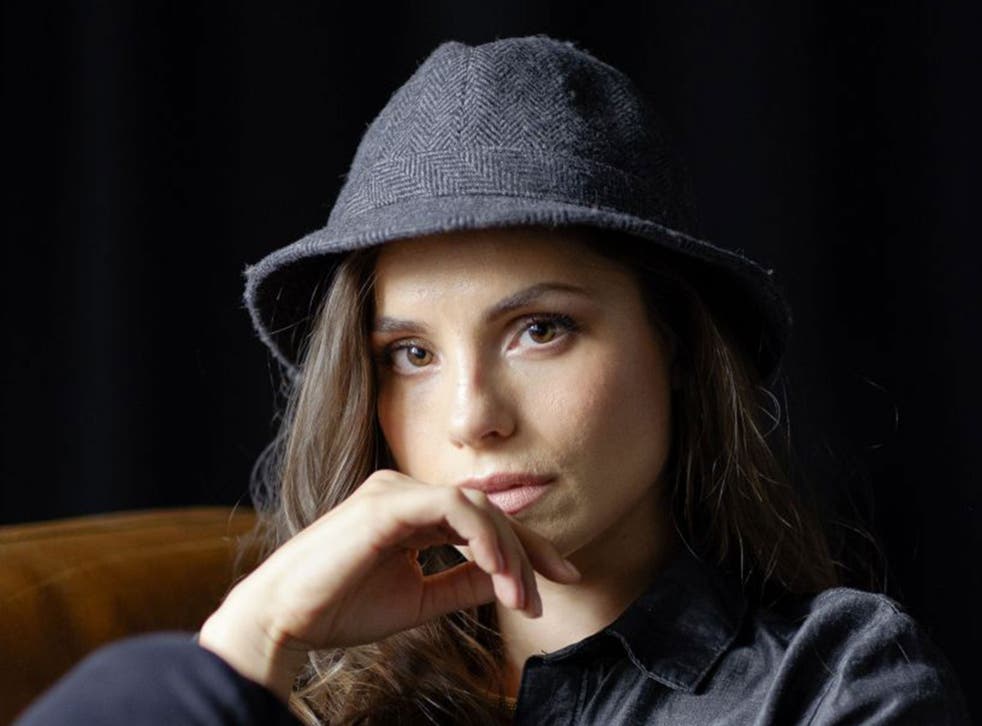 For the last half hour or so, Charlotte Riley has given a very good impression of someone who will happily talk about anything. How she failed to get into drama school first time, finding her inner clown (more on this later), fishy canapés at film premieres, what Tom Cruise is really like on set ("Really leads from the top and makes you feel very welcome", apparently) and the fact that she hasn't yet got round to finishing the book on which her next big role is based.
There is one thing, though, that turns the actress's warm Middlesbrough chatter off like a tap. She has been in a relationship with Tom Hardy – perhaps best known as Bane in The Dark Knight Rises – since he played Heathcliff to her Cathy on ITV in 2009.
Two days before our interview, it is reported that they have married "in secret", or at least without issuing a press release to the world's media. The ceremony was possibly in the south of France, possibly as long as two months ago. Today, there is no wedding band next to her engagement ring.
Is Hardy her husband? "Ahh. Well. Ahh. I don't really want to talk about that side of things," she says, taking a frantic swig from an empty mug of peppermint tea. OK, but it must be weird to have your marital status the subject of so much speculation?
"We're really quite lucky because when we're out and about, just getting on with life, people are super-polite. He doesn't get recognised a huge amount and I certainly don't, so it doesn't affect us hugely."
Peaky Blinders series 2

Show all 34
It doesn't even faze them when they work together – which they have done quite a lot. Having met on Wuthering Heights, they were reunited soon after on the set of The Take. Now they are co-stars once more in the new series of Peaky Blinders.
Neither one knew that the other had been cast in the show when they took the roles – "I got the job and I rang Tom up to tell him and he said, 'That's really weird. Steve [Knight, the director] has just asked me..." – and they do not share any scenes. In fact, the only reason they saw one another at all on set was down to their beloved dog, Woody, now the third member of the household to land a part in the show. "We call him a 'Bitser' – he's bits of this and that – a labrador, but he's got this big, bushy tail."
One day, when it was Riley's turn to dog-sit on set, Woody got up and padded down the street behind Hardy as he filmed a scene. "The director said, 'Would he do that for every scene?' So he got himself a part, just by being super-obedient."
Riley joins the BBC gangster drama one series in. She plays May Carlton, an aristocratic First World War widow who trains race horses. This brings her into contact with the gang boss, Tommy Shelby (Cillian Murphy), who is looking to expand his portfolio, and they strike up an unlikely rapport. "In her he finds a kind of equal – she's financially independent, she doesn't need a partner. It's quite interesting to watch the power struggle," says Riley, who is dressed today in white brogues and tweed cap, in a subconscious nod to the show's style.
Access unlimited streaming of movies and TV shows with Amazon Prime Video Sign up now for a 30-day free trial
Sign up
"Steve writes really fantastic female characters who are moving forward. They're active, not just supporting." The kind of part that is hard to find? "There are more scripts now that are female-led. Audiences are quite happy – always have been in fact, but even more so now – to watch the female protagonist taking a journey. In the past two years, I've felt like it's changing. It needs changing more. There are more female writers coming up through the ranks – that's changing things as well."
Riley started out as a writer, in a roundabout way. She grew up in Stockton-on-Tees, near Middlesbrough, the youngest daughter of an engineer and a nurse. Aged nine she played Captain Hook and knew she wanted to be an actress. "It was the first time I remember feeling really free. I was like, 'I can't get this wrong. It's just a matter of perspective.' It wasn't black or white and I liked that."
She studied linguistics at Durham University, as a sort of back-up, and wrote her dissertation on bilingualism. Meanwhile, she tried to break into the university drama scene, with little success. She found herself in auditions for Shakespeare and Chekhov plays, having never read a Shakespeare or a Chekhov play. "I was sitting there thinking, 'Who are the three sisters?' I was 18 and I didn't know what I was doing and people were looking at me like, 'What the fuck are you doing auditioning for a play you know nothing about?'"
Not too many years later, she would go on to play Anya in The Cherry Orchard opposite Diana Rigg, but that early snub put her off drama for a while. Instead, she joined the Durham Revue and began writing comedy sketches with the only other female in the group, Tiffany Wood, now a playwright. After graduating, she moved back home, taught drama to children with special needs and carried on writing with Wood. Their first play, Shaking Cecilia, was about an agoraphobic making a road trip from Surrey to Aberdeen.
They performed it in a pink Mini they found in a scrapyard, having begged the scrappies to peel the roof off and remove the wheels for free. It got into the National Student Drama Festival and won the Sunday Times playwriting award in 2004. Part of the prize was a week-long workshop with John Wright, co-founder of the physical theatre company Told by an Idiot. "It changed my life," says Riley. "I thought I wasn't intellectual enough to be an actor, that it wasn't for me."
It gave her the confidence to re-apply to drama school and she got into Lamda. Within a year of leaving she was lying in a coffin pretending to be dead, as Hardy's grief-mad Heathcliff dug her up. Even with her name seemingly made, she still wanted to learn more. Four years ago, she enrolled at the Ecole Philippe Gaulier, the clown school beloved of Sacha Baron Cohen, Simon McBurney and Simon Amstell, among others.
It was there that she discovered her two inner clowns. One wears baggy trousers and thinks he is a great dancer (he isn't). The other is "quite possibly the most angry Minnie Mouse of all time," says Riley. "They say that the clown can be something that is either the opposite of what you are or it brings out a characteristic that's just a little bit under the surface. I had these stupid ears on, a little skirt and I'd just hit people with my handbag. I'm not really like that, but it brought out a real don't-mess-with-me vibe."
She now runs a monthly clowning workshop with Mark Bell, who is currently directing The Play That Goes Wrong in the West End. "Once you leave drama school there's no forum for play, for trying something and getting it wrong."
Later this year she will appear in a seven-part adaptation of Susanna Clarke's bestseller Jonathan Strange & Mr Norrell on the BBC, playing Mrs Strange opposite Bertie Carvel's Mr, and is currently filming a short film, Killing Thyme, in the East End with Brian Cox. She's also just been cast in a new film by the American indie director Amy Redford (Sunshine Cleaning).
When she is not acting, she sings in a Forties doo-wop band, The Flirtinis, and she paints. She cannot walk past a skip, apparently, without diving in for a bit of MDF or old roof tile to paint on. "One of the difficult things for actors is it's not like a musician or a writer where you can do it on your own. My artwork is a really useful outlet for the time that you're waiting for the right thing to come along." She's started writing again, too.
"You've got to experience life in order to reflect that in your work," she says. "I try to live as much as I work."
The new series of 'Peaky Blinders' starts Thursday at 9pm on BBC2; 'Jonathan Strange & Mr Norrell' screens later in the year
Register for free to continue reading
Registration is a free and easy way to support our truly independent journalism
By registering, you will also enjoy limited access to Premium articles, exclusive newsletters, commenting, and virtual events with our leading journalists
Already have an account? sign in
Register for free to continue reading
Registration is a free and easy way to support our truly independent journalism
By registering, you will also enjoy limited access to Premium articles, exclusive newsletters, commenting, and virtual events with our leading journalists
Already have an account? sign in
Join our new commenting forum
Join thought-provoking conversations, follow other Independent readers and see their replies