Charlotte Ritchie's jump from student to TV's one to watch
The hit drama Fresh Meat has created a new star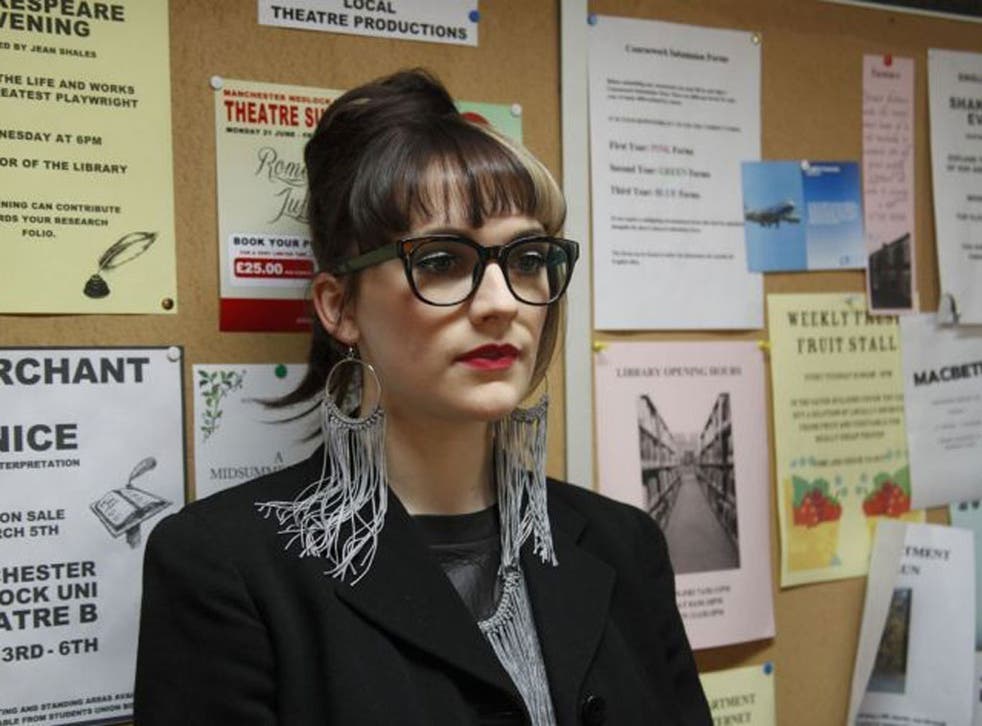 After its first series began airing last year, university comedy Fresh Meat quickly established itself as a huge critical and commercial hit.
Audiences were immediately taken with the show, which sees the worlds of six hapless undergraduates collide when they all fail to apply for halls on time, and are forced to live under one roof away from the 24/7 party atmosphere afforded to their contemporaries. And for Charlotte Ritchie, who plays wannabe maverick Oregon, the reality of its success still hasn't quite sunk in: "If I actually thought about Fresh Meat going on television, I just couldn't or wouldn't do it – it's so terrifying! So you just think, 'Oh, what we're doing is fun, isn't it?' It's only at the end it sinks in that it will be on TV."
As part of the National Youth Musical Theatre group, Ritchie had her first taste of fame aged 11 in their touring production of Pendragon. "We went to Japan for two weeks, but because I was such an idiot at that age, the only thing I can remember is the way the toilets flushed. They had heated seats, and water jets, and would play music to cover the sound...I want to go back there as an adult so I can remember more than just the facilities!"
At 15, a part in short film The Open Doors opposite Michael Sheen and Cherie Lunghi secured her a professional agent, but Fresh Meat was undeniably the actor's big break. In the final year of her English and Drama degree when asked to audition for the role, Ritchie was cast just weeks before filming began and had to hotfoot it from university in Bristol to the set in Manchester. "Recording coincided with my last two weeks of university – I hadn't even finished my dissertation yet!" she laughs. But taking the role was a no-brainer: "I never anticipated the show would be such a hit, but even when I looked at the script for the first time, I had never felt like I wanted something so much before."
And Oregon (real name Melissa, a keen student attempting to reinvent herself as something of a rebel) has undergone some changes in the second series. "She's become more ruthless, and is moving on to bigger and better things. She does attempt to leave boys and her tutor (who she had an affair with in the first series) behind, but things come up which make that impossible."
Ritchie's own university experience wasn't quite as salacious as her character's: "Unlike Oregon, I didn't sleep with any of my tutors. I wasn't even tempted!" and she is keen to distance herself from her inconsiderate on-screen counterpart. "She defines herself by the company she's in, and is always trying to be someone she's not."
Off the screen but rarely off the stage, Ritchie has spent much of the past six years singing as one quarter of classical crossover group All Angels, Universal Records' answer to Il Divo. Having supported Katherine Jenkins on tour in 2009 and performed at the 2011 UEFA Champions League Final, the quartet have decided to "pull on the reins" now that they are all involved in other projects.
But singing will play more of a role in her next screen part as the lead in Jolene: The Indie Folk Star, an improvised film due for release at 2013's SXSW Festival. With a sprinkling of singing gigs and the return of thrice BAFTA-nominated Fresh Meat, for which there are already "whispers of a third series", the future looks promising for both the hit show and 23-year-old Ritchie.
Series 2 of 'Fresh Meat' is on Tuesdays at 10pm on Channel 4
Register for free to continue reading
Registration is a free and easy way to support our truly independent journalism
By registering, you will also enjoy limited access to Premium articles, exclusive newsletters, commenting, and virtual events with our leading journalists
Already have an account? sign in
Register for free to continue reading
Registration is a free and easy way to support our truly independent journalism
By registering, you will also enjoy limited access to Premium articles, exclusive newsletters, commenting, and virtual events with our leading journalists
Already have an account? sign in
Join our new commenting forum
Join thought-provoking conversations, follow other Independent readers and see their replies