Come Closer: playwright Patrick Marber on the revival of his shock Nineties play
Patrick Marber's play about sexual mores shocked in the Nineties, but can a new revival?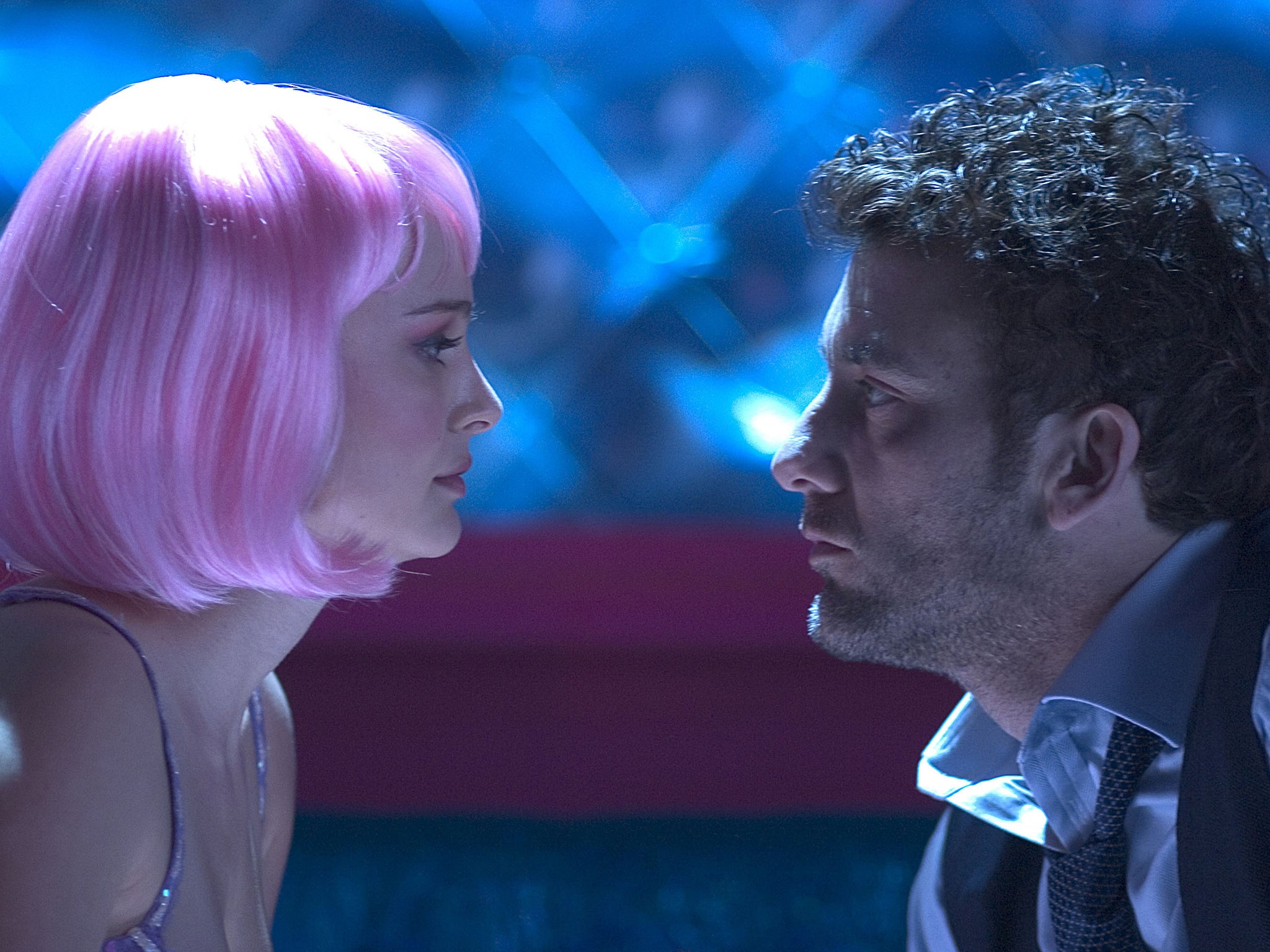 In reviving his seminal 1997 play Closer, playwright Patrick Marber is having an odd encounter: "It's like your past coming to meet you. Very strange feeling ... quite nice; bit disturbing." He's not the only one who'll be brought up sharp by the return of Closer at the Donmar this month, in its first major revival since the original, late-Nineties run that saw it travel from the National to the West End and on to Broadway.
The play – a witty but often cruel four-hander about the romantic turmoil of four Londoners, involving overlapping relationships and betrayals – tends to elicit strong responses. An audience may feel flayed by the brutalities that unfold, as we see the first and last meetings of each swapping couple. People who witnessed it in one of its original incarnations tend to remember the experience.
Director David Leveaux certainly does. "It's one of those plays that marks – not just for me, but for a lot of us – a hinge moment in the narrative of British writing. I was just startled by it; I thought it was the most brutally beautiful diamond of a play, and in its treatment of intimacy, so radical."
Back in the Nineties, its most obviously radical element was its explicitness, with frank discussion of shagging, lashings of bad language and the first example of online sex in theatre ("Wait, have to type with 1 hand … I'm cumming right now … ohohoh."). "Some people seemed to like it and some people seemed to be very upset by it, and some people were angered by it," remembers Marber. But that was 17 years ago; does it still have the capacity to startle?
For Leveaux, it certainly does – but not because people call each other slags or compare the taste of semen. Indeed, for him, sexual explicitness was never what was shocking about it in the first place. After many millions of years of evolution, does not intimacy still have the power to startle? Yes it does," says Leveaux. "The play reminds me that we are stranger than we imagine and less knowing of ourselves."
Marber agrees. "It isn't the frankness of the language – it's the frankness of the feelings of the play that are genuinely shocking. It's the rawness of how it feels to be hurt, to be jealous, to be in love. Hopefully one only experiences that pain three or four times in a life, but this play is a compression of all that. It's the shock of the passion more than the language."
Which is why they both resist the notion – and Closer has had its critics – that the play is an exercise in cynicism: nasty people being nasty to each other to provoke. "There's not a cynical corpuscle in the play," insists Leveaux. "Actually, there's a huge amount of love in the play." There wouldn't, I suggest, be any real sense of pain if there wasn't? "Exactly – it's not sceptical about the possibility of love; [it's about] people trying to get that right."
Having seen it performed all over the world, however, Marber does acknowledge that Closer can be played in different ways, from brutally austere to sexily passionate. "The play is neither hot nor cold; the play is what the actors and the directors do with it. We very consciously cast warm actors," he explains, his preference being for a not-too-spicy, not-too-icy interpretation where you are, at least, "pleased to see these people". These people being Nancy Carroll as photographer Anna; Rufus Sewell as doctor Larry; Oliver Chris as writer Dan, and Rachel Redford as stripper Alice. "Let's be upfront," says Leveaux, "it's a sensual experience. We're lucky to have four naturally, very differently, very sensual actors."
More than most, Closer is a play that will live or die on that chemistry. And, as Marber points out, it's a tricky one because it involves a number of configurations, passed through rapidly. "I want you to be attached to all the couples, and think 'yeah they could make a go of it'. The play wants to be – the playwright wants it to be – a romantic comedy. It begins as a romcom and then takes a darker turn …."
Access unlimited streaming of movies and TV shows with Amazon Prime Video
Sign up now for a 30-day free trial
Sign up
Access unlimited streaming of movies and TV shows with Amazon Prime Video
Sign up now for a 30-day free trial
Sign up
Trying to love and getting burned is something most of us have experienced, so Closer should still bring a punch in the guts to a whole new generation – or one perhaps whose knowledge of it extends only to the slightly strained 2004 Hollywood film adaptation, which Marber scripted, starring Julia Roberts, Clive Owen, Jude Law, and Natalie Portman.
Given it's a play so associated with the Nineties, it's interesting to discover they're not presenting it as a period piece. "The play was never originally 'about' the Nineties," says Leveaux, "So, no – it's in the here and now." But what about the technology – chiefly the famous scene in which the two men, one pretending to be a woman, have badly-spelled sex in an internet chatroom?
It survives intact, apparently. "All great plays are forms of prophecies," suggests Leveaux. "That's a scene which wholly stands up. [Although] in those dial-up days, you had to be committed!" Marber acknowledges that, even if he was prophetic in having a character state that the internet was "the future" – the one line that has had to be cut, given that future is now the present – he still underestimated the internet's impact. "In my naiveté, I thought it might be like the fax machine …."
This revival has been a long time coming: Marber, who directed the play himself initially, has had his eye on Leveaux since he saw his production of Tom Stoppard's The Real Thing, also at the Donmar, back in 1999. Why now? On a practical level, it took a while for both Leveaux and the Donmar space to be available at the same time – but Marber also didn't want to revive the play until he had written a new one.
Now he has: "one and a half" new plays in fact, he chuckles. Rufus Norris's first season at the National includes The Red Lion, set in the world of non-league football, and an adaptation of Turgenev's A Month in the Country. The latter also sees Marber return to directing; he feels "safer" steering something he only adapted, he says. They're his first new plays in almost a decade – though he's been busy in other media, writing the screenplay for Notes on a Scandal, as well "polishing" other's scripts, including the new Fifty Shades of Grey movie. Although since we met, reports have emerged that the author E L James forcibly removed all of Marber's rewrites ….
But back to Closer: does it cast a long shadow? "I'd rather have a shadow than no shadow … but yes, it does. I think all playwrights live in fear that they'll never write better than a certain play." Still, he later drolly jokes, he's pretty confident that in The Red Lion – inspired by his actual experience on the board of Lewes FC – he has "written one of the best 100 plays ever written about non-league English football … it's up there!
On a more serious note, Marber sees football and theatre as similar beasts – both, he argues cogently, fulfil an essential human need. "There's a human longing to gather in one place and see other humans doing stuff … [both are] live, and will never happen again. Every night, every game: one off. The two exist for me in the same sort of romantic landscape: this is where people will do incredible things, beautiful things, awful things. These are two arenas where life happens, live in front of you."
'Closer' is at the Donmar Warehouse to 4 Apr (donmarwarehouse.com); 'The Red Lion' is at the National from 3 June (nationaltheatre.org.uk)
Classic plays of the nineties
five other shows that shook up the theatre ...
Blasted
Sarah Kane's debut – which opened at the Royal Court in 1995 – was certainly a blast of fresh air. Brutal and gruesome, with eye-gougings and baby-eatings, it disturbed audiences and baffled critics – but it has a rare mythic power and more humane core than Kane was credited with. Now considered a modern classic, it's currently playing at Sheffield's Crucible studio.
My Night With Reg
Kevin Elyot's 1994 play was another Royal Court production, before it transferred to the West End. It broke new ground in its candid, gently comic portrayal of gay life and love, sex and death in 1980s London, as the Aids crisis hit. Starring Downton Abbey's Julian Ovenden as John (below) it is currently enjoying an acclaimed West End revival.
Shopping and Fucking
The Nineties in a title, perhaps: Mark Ravenhill's 1996 debut is seen as a key example of in-yer-face theatre. It offers a stark view of life in which consumerism is the only moral code: sex, drugs and violence are stirred into the shock-pot; the play was, however, taken seriously, and made Ravenhill's name.
Some Voices
Joe Penhall's first play tackled mental illness some years before his big hit, Blue/Orange. Staged in 1994 – and, yes, at the Royal Court – Penhall was one of a clutch of their feted new writers who've continued to impress. Some Voices was also made into a film in 2000, starring Daniel Craig.
The Pitchfork Disney
Now widely seen as the play wot kicked off the whole in-yer-face thing in 1991 at the Bush theatre. This apocalyptic fable loudly announced the arrival of Philip Ridley's glitteringly dark, surreal imagination.
HW
Join our commenting forum
Join thought-provoking conversations, follow other Independent readers and see their replies