The Leftovers creator Damon Lindelof on season 3, Justin Theroux and why he won't apologise for the ending of Lost
A glimpse inside the psyche of the acclaimed showrunner behind TV's most talked-about show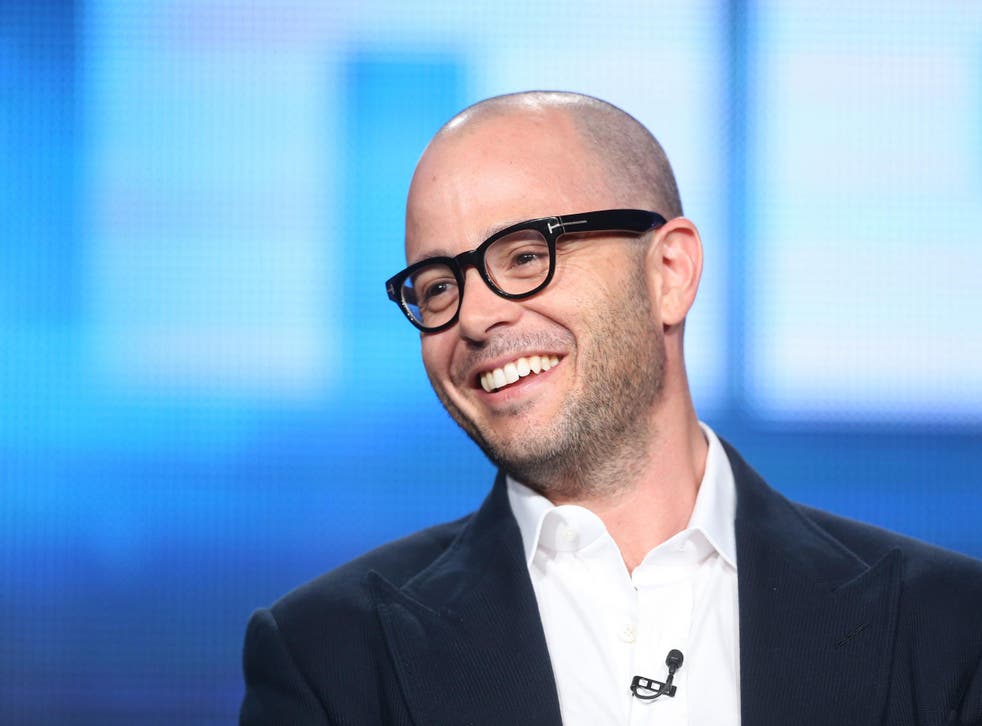 Is the showrunner as revered as the filmmaker? In a time when television is considered every bit cinema's match, it certainly seems so. Just look at Noah Hawley, Jill Soloway and Charlie Brooker (the creative minds behind Fargo, Transparent and Black Mirror respectively) – three examples of names in the TV world as recognisable as, say, Richard Linklater, Jim Jarmusch and Quentin Tarantino are in the film universe.
One such showrunner to find themselves top of the current heap is Damon Lindelof, the co-creator of acclaimed HBO series The Leftovers – and yet this wasn't always the case. After co-creating Lost alongside JJ Abrams, the writer found himself juggling expectations of both a demanding network and expectant fans. After six feverish seasons working alongside collaborator Carlton Cuse, Lost culminated in one of the most controversial finales of all time. How do you answer every burning question presented in a show filled with an expansive mythology? Answer: you don't; Lindelof and Cuse ended the series by addressing something fans weren't expecting inciting ire from the majority of fans.
Seven years on, he's in the same position, only this time with HBO series The Leftovers – a series in many ways emblematic of Lindelof's personal trajectory. Upon its debut – which introduced a world reeling from the "sudden departure", in which some of the world's population disappear into thin air – critics were sceptical. However, an audacious second season positioned the series, co-created alongside the source material's author Tom Perrotta, as one of the modern greats to be spoken about alongside Mad Men, Breaking Bad and, whisper it, The Sopranos.
As the third and final season arrives in the UK, we sat down with the mind behind the series to discuss how his experience working on Lost shaped The Leftovers' final season.
The Leftovers Season 3 - Trailer
How do you even begin to prepare for finishing something that was so critically acclaimed? Did you have ideas mapped out for how you wanted to end The Leftovers?
I think that when we finished the second season we didn't know anything other than the fact that we felt like we were closer to the end than we were to the beginning. There were no assurances that there would be a third season so we had fortunately designed the second much like a novel, which the first season was adapted from, and so the idea that although we were laying the seeds for where we thought the show could go – and I think there was a strong instinct that was going to be Australia – we didn't want the audience to feel a lack of conclusion should the show not continue.
When HBO contacted us and said, 'We would like there to be more Leftovers,' we said, 'Thank you so much, but we also feel like this should be the last season', and they were cool with that. So the very first thing we did when we got the writers together is we spent almost three weeks just talking about what the very last scene of the series was going to be: who's in it? What is it about? What are they discussing? What do we want as storytellers for that last scene to feel and be? What do we think the audience expects - and how can we do the opposite of that? Because you can never guess what the audience expects, and in even trying to answer that question as if the audience all wanted the same thing out of the show, we had to try and represent that here. After three weeks, we finally landed on something that was very exciting to us but we weren't exactly sure how we could get there and how we could earn it. So the entire season ended up being the roadmap to basically arrive at that very specific destination.
We had that conversation in January of 2016, and we actually wrote the finale in August and the scene was almost exactly the way that we wanted it to be except everything leading up to it was a discovery other than the fact that it was in Australia. We also knew that Kevin dying and coming back to life was something that had to have a consequence. I always get frustrated on television shows when characters die and come back to life and then nobody ever talks about it again. We thought it would be interesting if Kevin never wanted ot talk about it again but everyone around him was basically like, 'Oh no no, we're talking about this.' That idea coupled with the idea of going to Australia was really all we had coming into the third season and we had to build it from the ground up.
How much inspiration from the real world seeped into the final season?
I feel like at the time that were working on the final season, the election was dominating all conversations about the real world. I think this idea of alternate facts or fake news, of not really understanding what the truth was and finding narratives that felt better for your or reflected you own political ideology or emotional truth, that these things felt like they were political ideas but they were also religious ideas. So for a show that is trying to talk about religion without pounding the audience into submission without religious ideology and thought, we were taking a lot of inspiration from the things that were happening around us.
Access unlimited streaming of movies and TV shows with Amazon Prime Video Sign up now for a 30-day free trial
Sign up
Obviously none of us could have predicted what the outcome was – and we finished writing the show before it happened – but I think there was a lot of fear and trepidation and apocalyptic thinking surrounding the writing of The Leftovers. At the same time, I think that no one wants the apocalypse to happen; we're all essentially hopeful – we don't want the world ot end, look outside the window, it's too beautiful to end – but there is this nagging suspicious thinking at the back of our consciousness that something terrible is going to happen at all times. How do you reconcile that?
Faith or science?
The honest answer is I'm moving between both poles. I think that science is the answer to the question because when I'm really thinking and coherent, I consider myself to be a reasonable human being but sometimes science makes me really sad and really terrified. If you look at the data, things are trending in the wrong directions so it's easy to say I don't want to best scientific, I wish that I was a little bit more magical in my thinking. The scientific realm seems to suggest that when we die, that's it. There's no data that controverts it; I don't want to believe that. The scientific data seems to suggest that there is no greater purpose to life and I want to reject that idea too. I guess I'm a man of science who wishes that he could talk himself into being a man of faith. Faith is very attractive to me. I'm much more willing to experiment with faith and take it out on a couple of dates but I can't bet on it yet.
I believe Lost ended perfectly.
I like where you're going with this.
I really do. It provides such a comforting sense of what the afterlife - if it exists - could look like.Is that the legacy you wanted the show to leave behind?
I don't have any control over its legacy. I feel that ultimately, the fundamental question that I'm most interested in exploring is whether there's a purpose behind suffering and, more importantly, do you have to suffer to achieve a level of grace? I think that when you're ending a television show, the longer it goes – the longer the characters suffer – the more satisfying their grace has to be. Lost was all about mystery and questions and answers and [I wanted] to try to answer a mystery the show hadn't even asked up until that point. I was like, 'Everybody's talking about polar bears, hatches, the Dharma Initiative, Jacob and the Man in Black, but let's answer the mystery of what happens when you die and the process that you go through in order to achieve some fundamental level of grace.' A portion of the audience was like, 'Oh, that wasn't on my list, I'm not interested in that.' But we were.
What's interesting about the show is it ended in 2010. We're now seven years out and the legacy is going to change over time. I think that what the short term legacy of the show was when it just ended is different to what it is now and will maybe be different 10 or 15 years from now. But I will say that, independent of whether or not you hated or loved the way that it ended, it's pretty cool that people are still talking about it and have very strong feelings about it. That's the intention of any art – to basically last. If it lasts you're saying something even if people are saying it's something that they don't necessarily like.
I think Breaking Bad is one of the greatest television shows of all time. I think the same thing about The Wire. But nobody ever talks about the finales of those shows because the endings were not as relevant as the journey themselves. With Lost, there's a fixation over the way that it ended and I think that in and of itself that's a very interesting legacy for the show to have. Maybe it will be less so for The Leftovers. I'm curious [to see] what proportion people hold the actual final episode to the series as a whole because that's not always a given. Sometimes the finale doesn't matter at all.
What did you learn from your six-year experience working on Lost?
I don't know what I learned from Lost. I guess that the takeaway from Lost is [that] I am unapologetic about the fact that I'm fascinated by ambiguity and questions that will never be answered because that's what life is. I'm just really interested in those stories and I understand that there is an experience of frustration and dissatisfaction but I also think that there is nobility in the exploration and the journey of these ideas. So when I read Tom Perrotta's book which was unapologetic in saying the single most interesting thing about the premise of this book – about 140 million people left the planet – is that we're never ever going to answer where they went. I was like, 'Oh my God, you don't have to answer that question?' I found that liberating and freeing.
So for me, I found a way to be much more confident and unapologetic in my storytelling. I used to think that that was arrogant but in fact I think it's the exact opposite. I'm still unsure and insecure a lot of times in my life but I felt like that when I was my weakest in Lost was when I was worried about what everybody else would think. At the end of the day, the audience could smell the insecurity and then the insecurity led to doubt. If I basically approach a story with confidence and say, 'This is the story that I want to tell and if you don't like it, that's cool – you don't have to watch it – but I find it really fascinating,' the audience then experiences less doubt. And so The Leftovers has never been about answers. It's not about questions but the emotional realities of confusion and grief and trying to find a way out of it. God is not going to be showing up to explain him or herself, at least not in a conventional way. I feel like Lost was largely experiential and The Leftovers is a continuation of the same sort of thinking.
The Leftovers is very much about grief and loss. Does this stem from your personal experiences?
I'm about to turn 44 years old and once you get to be that age, you've lost people that you care about. What's amazing to me about death and loss is it's inevitable, right? It's the one thing that I can guarantee – that everybody in this room is going to die – and yet we don't want to spend any time contemplating it. So when it does happen to someone that you care about, it's shocking and it shouldn't be. It should be like, 'Well, this is the natural order of things.'
The TV shows you'll be bingeing in 2017

Show all 27
I think the amazing thing about human connection is that we allow ourselves to be so vulnerable and so connected to each other but those relationships are fleeting and so when I read Tom's book, the Departure was this sudden shocking thing that tore families apart but he chose to tell a story about a family that lost no one, but yet completely and totally fractured them. It promoted an emotional reality that felt very authentic to me which is we feel this unease about the stability of our relationships but at any given time the person that we love the most could walk out on us or it could be revealed they wer leading some secret life and they've already got one foot out the door.
It took this fear and anxiety that no one wants to talk about and it forced them to talk about it. I was like, 'That may be a show no one wants to watch for the same reason they don't want to talk about it but I also feel that it's an important emotional idea to explore.' In its most simple version of it - and it sounds like a corny oversimplification - it's a love story; in spite of all these things, we still fall in love and even though love creates more suffering than anything else, it's still worth it. This idea that we continue to subject ourselves to pain and knowingly is a masochistic idea but it's also a very romantic one. I like the idea of that.
Would you say there is hope for The Leftovers' long-suffering characters?
Hope is not everlasting – it has to be lost to discover it. At the end of each season, we tried to tap into it. I think when you ask people what the greatest televisions shows of all time are, there are different opinions but, people will say, Mad Men, Breaking Bad, The Sopranos and The Wire. They're all in people's top tens and all of those shows are completely absent to any degree of hope. Yet every single one of them feels completely authentic. Baltimore is not going to be okay but I wouldn't say there aren't moments of hope in The Wire. It feels like it's more of a reflection of the world that we live in.
How do you think Justin Theroux's character Kevin Garvey compares with other leading male characters like Don Draper or Walter White?
He's more of a Stringer Bell [laughs]. I think that he's a very different character, particularly in [Justin's] portrayal of him because I think that when you think about those shows, they're anti-heroes at the centre of the show and everyone orbits around them. Kevin Garvey was always painted as the lead of The Leftovers but in the third episode of the series, Kevin's only in one scene of Matt's episode. Very often when you read reviews of the show, whether they're positive or negative, they'll always single out Justin's performance and then they'll say like, 'Amy Brenneman [Laurie Garvey] shines,' Carrie Coon [Nora Durst] shines,' Christopher Eccleston [Matt Jamison] shines,' but the reality of it is we've taken a much more globalistic point-of-view and while The Leftovers is an ensemble genre show, I don't think that anybody would debate that Kevin is the lead.
I think it speaks to the inherent vulnerability of Justin's performance and how he'll seed the centre of gravity to other people in scenes that it's one of the most generous performances that I've ever seen. Actors with different egos would say, 'This needs to be more about me all the time.' The thing I want to talk about most pertains to the character in the finale – I think Justin gives an incredible performance. What's all the more incredible is he was really suffering as an actor while we were shooting – the pressure he was putting on himself to execute it was so high but it all came across in the performance and when I saw it for the first time in the editing room, I said, 'You have nothing to worry about,' and instead of him thanking me, he was like, 'What does that mean?' But it's all there on the screen. When you see the entire season and the entire series at largem, I think Kevin Garvey is a guy that may temporarily accept magical thinking in order to arrive back at a place of pragmatism. But you have to try it on to say, 'The suit doesn't fit.' That's what his entire journey is.
'The Leftovers' season three is available to watch on Sky Atlantic and NOW TV on 4 July
Register for free to continue reading
Registration is a free and easy way to support our truly independent journalism
By registering, you will also enjoy limited access to Premium articles, exclusive newsletters, commenting, and virtual events with our leading journalists
Already have an account? sign in
Register for free to continue reading
Registration is a free and easy way to support our truly independent journalism
By registering, you will also enjoy limited access to Premium articles, exclusive newsletters, commenting, and virtual events with our leading journalists
Already have an account? sign in
Join our new commenting forum
Join thought-provoking conversations, follow other Independent readers and see their replies