Interview
David Morrissey: 'You will put yourself out there and your work will be hammered'
'The Walking Dead' star is about to play a 'deeply racist' businessman in ITV's shiny new drama 'The Singapore Grip'. He talks to Alexandra Pollard about British imperialism, our flawed education system, and the self-fulfilling prophecy of self-doubt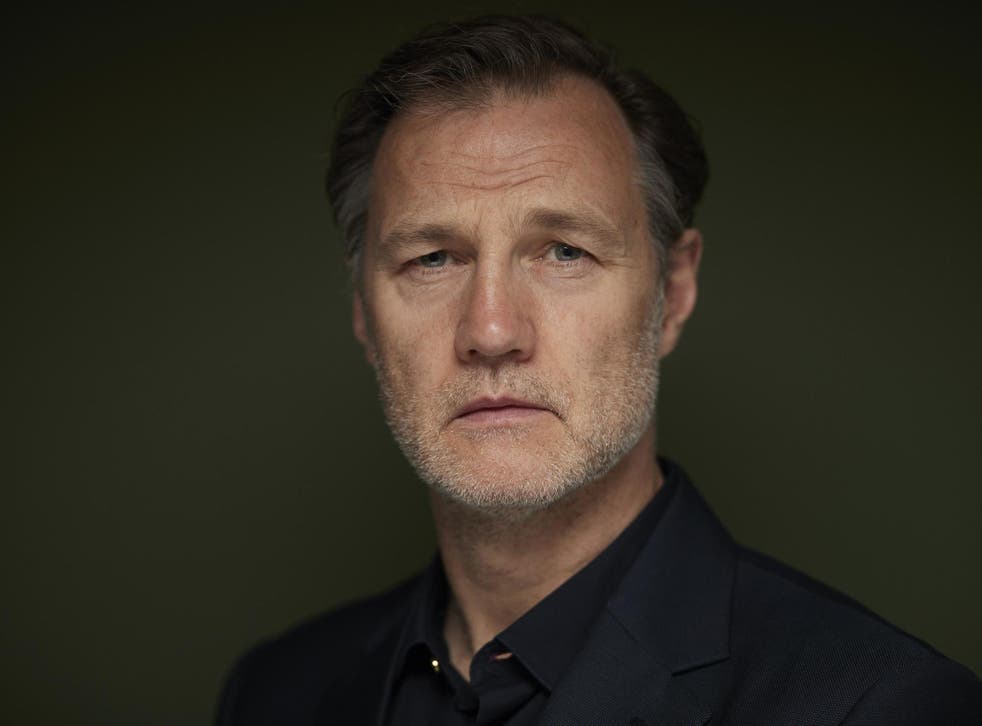 David Morrissey has played a lot of people you wouldn't invite round for dinner. There's The Walking Dead's Governor, a charismatic town leader with psychopathic tendencies and an eyepatch; Nazi captain Gunther Weber in Captain Corelli's Mandolin (2001); corrupt detective Maurice Jobson in Red Riding (2009); and now, Walter Blackett, the stinking rich but morally bankrupt rubber manufacturer in ITV's shiny new drama The Singapore Grip.
The JG Farrell adaptation is equal parts opulent, soapy drama and satirical takedown of colonialism – though in the two episodes I was given, it leans rather more heavily on the former. Set during the Second World War, just before the Japanese invasion of British-colonised Singapore in 1942, the six-parter is a little like Downton Abbey, only with more disdain for the ruling class.
"These people are deeply racist," says Morrissey. "They're there to feather their own nests, not to bring profit and an easier life to the indigenous population." As is the new normal, we're speaking over video, and Zoom fatigue seems to have set in. Dressed in a UN refugee agency T-shirt (he's been a goodwill ambassador for them since 2017), with silver stubble on his face and chunky azure-blue rings on his fingers, the 56-year-old seems a little weary – though he'll perk up later when the conversation turns to Michael Gove. "They're there to take as much as they can, and then go home," he continues, his Liverpudlian accent soft, except when he's swearing. "That story could be told in every place that the British touched."
Walter is not only a racist, he is also – as Morrissey puts it – a "warped capitalist" who has no qualms asking his daughter to seduce a man solely so he can gain power and money. But Morrissey always hints at more beneath the surface of his characters; to all of them, good or bad, he brings a sort of crumpled stoicism, not necessarily stealing the show, but always elevating it. Which perhaps explains why a critic once described him as "TV's most underrated leading man". He was superb as a philandering politician in the whodunnit State of Play, and deeply affecting as an army captain whose daughter is abducted in the second series of BBC drama The Missing. Last year, I saw him on stage in Jack Thorne's The End of History; his grizzled performance as a lapsed activist who's failed to pass on his leftist ideals to his children was wonderful.
Morrissey believes it's vital that he empathises with the characters he plays. Even Walter? "Totally," he says. "I have to find empathy. This is a man who grew up in an education system where all he was ever told was that he was in the right. There are the 'savages', and there is us." People like Walter, he adds, believed that colonised countries "would be absolutely unsophisticated, uncultivated, uncultured places of poverty if it wasn't for us. That's what we felt our role was, but there was also an element of real destruction inside that."
I mention a conversation that seems particularly apt today. "There is an overriding principle that exists in the west – survival of the easiest," says Bart Edwards's American soldier Ehrendorf. "So anything demanding, like reading a book, or learning to play an instrument, or even the art of conversation, it's all dying out." It's a debate that's raging on today – how we value the arts. As the coronavirus pandemic devastated just about every arts sector, the UK's Conservative government had to be strong-armed into providing a bailout.
For Morrissey, who grew up in a working-class suburb of Liverpool with a cobbler father and a mother who worked in retail, this skewed values system begins in childhood. "I've always found it really difficult, in our state education, that we have this term 'soft options'," he says. "And they're always music and art and drama – subjects that feed us emotionally and feed an empathetic gene. So when you hear people like Michael Gove talking about 'soft options' being a lesser A-level... it's such a dangerous term. Learning is learning, and emotional learning is just as important as anything else."
When Morrissey was a boy, he failed his 11-plus – a since-eradicated exam that determined whether pupils would go to grammar schools or the less academically rigorous secondary moderns. He was the youngest of four, and the first in his family not to go to grammar school. "The way we were viewed as people was decided by an exam that was given to us at the age of f***ing 11," he laments. "That just drove me mad, that. And it still makes me really angry. I was a bright child. I was up for learning, and I never got it. It wasn't available to me. Certainly the arts weren't available to me. I didn't understand it at the time but I was picking up on the signal that I was less than. And that took its toll on me going forward."
It's interesting, then, that he went into a career that involves a lot of rejection and failure. "Failure's a different thing," he interjects. "Rejection absolutely I agree with, but failure is judged by other people. If I'm honest, the things in my life that might be judged externally as failures have been the character-building lessons that I've needed to learn. It's quite a loaded term, failure, and we just have to be careful about it."
Access unlimited streaming of movies and TV shows with Amazon Prime Video Sign up now for a 30-day free trial
Sign up
The word "failure" crops up only twice on Morrissey's Wikipedia page, both times in reference to the same film: Basic Instinct 2. As psychiatrist Michael Glass, Morrissey was the male lead alongside Sharon Stone in the erotic thriller's sequel in 2008. It bombed. The critics tore apart Morrissey's performance so viciously that he considered giving up acting altogether. Now, he knows it comes with the territory. "You will put yourself out there and your work will be hammered," he says. "People will hate it and have very negative things to say about it and about you, and you learn from that. Whether you believe them or not, it's that ego-puncturing thing. You start to ask questions about yourself. 'Am I good enough? Am I in the right job? Am I in the right place?'"
It used to be paralysing when that self-doubt started to creep in. "What used to bother me [was the fear] that I will fail so badly that nobody will want to employ me again," he says. "And that's a self-fulfilling prophecy. That's the snake that eats itself, because the more you feel like that, the more you get frightened and you start to freeze. As soon as you think, 'Oh my God, no one's gonna employ me again, so I better be good,' you're lost.
These days, he tries not to let that bother him. "You have to go, 'You know what? I don't care.' You can't worry about what people think. I'm very respectful of the audience, but I'm not doing it for them. I'm not doing it for anybody apart from me if I'm honest. Which sounds very selfish! But it's not. It's my job to deliver, but it's not my job to receive, that's somebody else's." He laughs. "So they can receive it any way they f***ing want."
'The Singapore Grip' begins on Sunday 13 September at 9pm on ITV
Register for free to continue reading
Registration is a free and easy way to support our truly independent journalism
By registering, you will also enjoy limited access to Premium articles, exclusive newsletters, commenting, and virtual events with our leading journalists
Already have an account? sign in
Register for free to continue reading
Registration is a free and easy way to support our truly independent journalism
By registering, you will also enjoy limited access to Premium articles, exclusive newsletters, commenting, and virtual events with our leading journalists
Already have an account? sign in
Join our new commenting forum
Join thought-provoking conversations, follow other Independent readers and see their replies