State of the Arts
The rough edges of TV are being sanded down – Charlie Brooker's disastrous Death to 2020 proves it
Charlie Brooker's year-in-review Netflix special should have been an open goal. Instead, says Ed Cumming, it doesn't know whether it is playing to an American audience or a British one, and pleases neither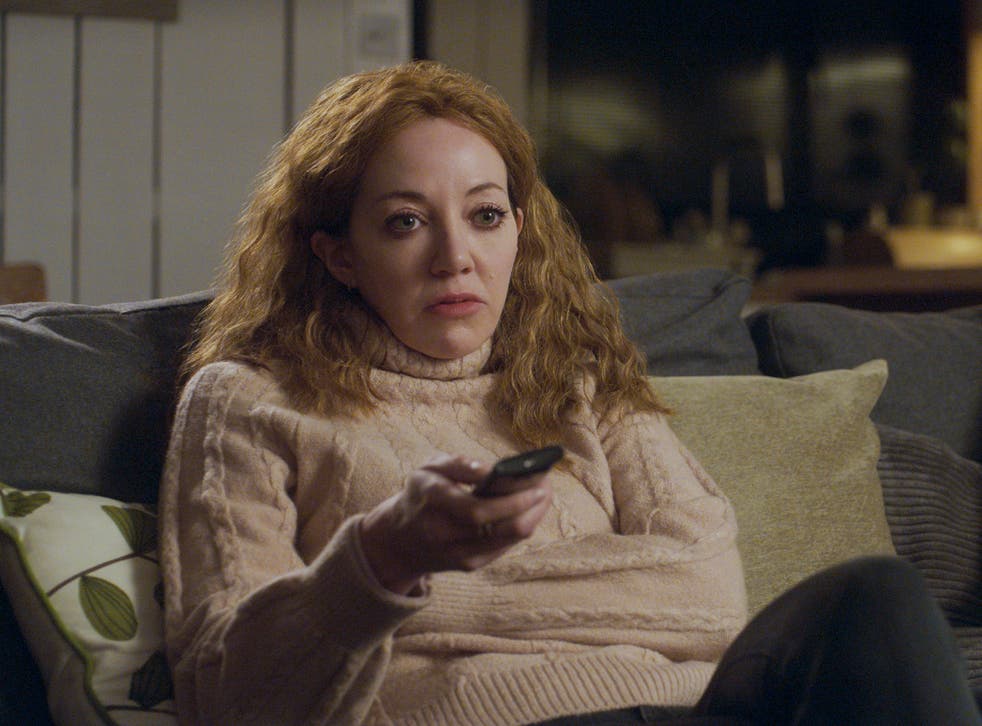 Death to 2020, Charlie Brooker's year-in-review Netflix special, had a lot riding on it, and not only because of all the news. The festive TV scheduling has been especially dire this year, a morass of repeats and uninspiring "specials". The Vicar of Dibley in Lockdown. Bake Off Christmas special. Mrs Brown's Boys Christmas special part 1. Mrs Brown's Boys Christmas special part 2.
At least viewers had Brooker's round-up to look forward to. Over the years his Wipe format has been honed to a tee. Brooker, our short-tempered host, would sit in a chair and narrate a tightly scripted assemblage of footage, interspersed with vituperative rants. Whether the subject was TV, games or the news itself, they were useful, genuinely funny recaps, powered by his weary, cynical view of the world and his insider's understanding of how the media works. His bit on "How to report the news", available on YouTube, has only become more relevant since it aired a decade ago. His round-up of 2020, with Netflix resources and access, and an unparalleled amount of source material, would surely be solid.
It isn't. Death to 2020 is all over the shop. It doesn't know whether it is playing to an American audience or a British one, and pleases neither. Brooker eschewed himself in favour of Laurence Fishburne as the omniscient narrator. One of the highlights of the later Wipes was the inclusion of fake talking heads, most notably "Barry S***peas" and "Philomena Cunk", played by Al Campbell and Diane Morgan, as moronic everymen to give surreally literal interpretations of the news. This concept was expanded to the whole film, with famous actors playing different roles. Samuel L Jackson was Dash Bracket, a New York journalist; Hugh Grant was Tennyson Foss, a British historian. It didn't work. We gave it one star. At the time of writing, it has an aggregate score of 29 per cent on Rotten Tomatoes.
Brooker has been a shining British TV success story, an inspiration and a source of boiling envy for other TV critics. He started out reviewing computer games before moving to The Guardian, where his columns made him famous, or at least angry-columnist famous. He then achieved the almost-impossible by switching over to making TV, rather than just being rude about it, using his powers for creation instead of destruction. The creation of lots of money for him, among other things. There was his Big Brother spoof Dead Set, there were the Wipes and, eventually, there was Black Mirror, the dystopian sci-fi juggernaut that started on Channel 4 before becoming one of Netflix's first high-value kidnappings in 2014, a move that gave it a global fanbase. To date there have been 22 episodes, across five series. Brooker and his longtime co-producer Annabel Jones are big business. But they have failed here.
The too-big-to-fail showrunner is a phenomenon of the contemporary TV era. The streaming networks are so flush, and so desperate for bankable content, that a creator can go from struggling to superstar on the merest whiff of a hit. The first episode of Fleabag aired in 2016, and by the end of 2019 its creator Phoebe Waller-Bridge had signed a reported $20m-per-year deal with Amazon, which has yet to bear fruit.
Pitching something as an up-and-comer is a very different experience from being a star content. When you start out, your scripts are pored over, every detail analysed and fine-tuned before a network decides to take a punt on your idea. By the time you are an established brand, the dynamic is reversed. The first episode of Screenwipe, from 2006, credits only Brooker and Robert Popper as writers. Death to 2020 lists 18. I know which I'd rather rewatch. It's not only Death to 2020, either. Recent Black Mirrors have lost the edge that made them so essential when they first emerged. "Bandersnatch", the "interactive" video-game-esque episode in which viewers could choose different outcomes, was an impressive technical feat and dreary television.
In the internet age, TV has become increasingly globalised, which is to say American. From Black Mirror to The Undoing, from Bridgerton to Emily in Paris, there's a creeping homogeneity to these productions, a kind of universal sheen. The rough edges are sanded down, the scripts polished to a frictionless gleam. It makes for some wonderful spectacle. The average standard of costumes and locations and sets has never been higher. But it's TV to admire rather than love, to be appreciated in the background with one eye on your phone. There's more soul in one episode of Gone Fishing than in the whole fourth series of The Crown. In the scramble for things to look good, to have Hugh Grant and Samuel L Jackson in the trailer, there's a risk of losing the originality and wit that bring the best programmes to life, whether they are high drama or a year-in-review clips show. There was a time when Charlie Brooker would have been the first to see that.
Death to 2020 is on Netflix now
Register for free to continue reading
Registration is a free and easy way to support our truly independent journalism
By registering, you will also enjoy limited access to Premium articles, exclusive newsletters, commenting, and virtual events with our leading journalists
Already have an account? sign in
Register for free to continue reading
Registration is a free and easy way to support our truly independent journalism
By registering, you will also enjoy limited access to Premium articles, exclusive newsletters, commenting, and virtual events with our leading journalists
Already have an account? sign in
Join our new commenting forum
Join thought-provoking conversations, follow other Independent readers and see their replies